Iowa's rural economy strengthens behind surge in farm exports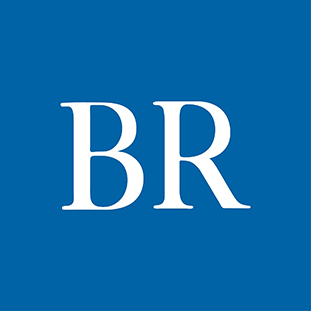 Iowa's rural economy improved in September behind strong growth in agricultural exports, according to a monthly survey of bank managers.

Creighton University's Rural Mainstreet Index showed that the index score for Iowa increased to 48, up from 40.1 in August. Despite the improvement, it remained below growth-neutral.

The index focuses on approximately 200 rural communities with an average population of 1,300 in 10 states. It ranges from zero to 100 with a score of 50 representing neutral growth for the next three to six months.

Other components of Iowa's score were mixed. The farmland price index increased to 63.7, up slightly from 63.5 in August, but the new hiring index fell to 52.3 from 55.9 in August.

A factor in the state's increased index score is the increase in farm exports, the report showed.

A report from the Office and Trade and Economic Analysis shows that Iowa has exported more than $1.4 billion in agricultural products so far in 2022, an increase of more than 116% from the same period in 2019.

For the 10-state region, the index also increased but remained below growth-neutral. The region's score was 46.3, up from 44 in August.

According to the survey, released Sept. 15, 4 out of 10 bankers who responded said high farm input costs were the biggest economic challenge to their bank over the past 12 months.

"The Rural Mainstreet economy is now experiencing a downturn in economic activity," Ernie Goss, the Jack A. MacAllister chair in regional economics at Creighton, said in the report. "Supply chain disruptions and inflationary pressures from higher farm input costs continue to constrain growth. Farmers and bankers are bracing for escalating interest rates, higher farm input costs, and drought."

More than 21% of bank managers said the effects of drought would be the greatest economic challenge moving forward.

The region's farmland price index climbed to 61.1 in September, from 60 in August, the 24th consecutive month it has remained above growth-neutral.

The farm equipment sales index jumped to 58, up more than 12 points from 45.9 in August.

Goss said high farm input costs and drought conditions supported stronger borrowing from farmers, pushing the loan volume index to 79.5, up from 73.9 in August.

The new hiring index dropped to 49.2, down more than 2 points from August as labor shortages continue to constrain growth in rural businesses, Goss said.

The home sales index increased, but only slightly as it climbed to 46.2, from 44 the previous month.

Goss said higher interest rates and increasing energy prices were reducing home and retail sales in rural communities.

"This is the lowest home sales index since December 2016," he said.
Facebook Notice for EU! You need to login to view and post FB Comments!