Is Des Moines turning its back on affordable new houses? Homebuilders think so
Several homebuilders say the city is nearing adoption of a zoning code that could make buying a new single-family house unattainable for moderate-income families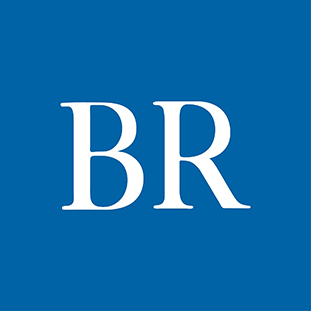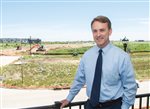 The average value of a building permit for a single-family house in Des Moines in June was $155,785, city records show. The average square footage, 1,251.

And that type of housing is what's needed to meet future workforce needs in the Greater Des Moines area, a recent analysis showed. The study showed that 16,500 newly constructed houses priced below $175,000 will be needed in the next two decades to house workers paid low- and moderate-income wages, workforce segments expected to grow in the next two decades.

The city of Des Moines is inching closer to adopting a new zoning code that includes development guidelines for single-family houses. Several homebuilders say the guidelines will make newly built houses unaffordable for buyers with moderate incomes.

Why Des Moines officials want to eliminate a portion of the home buying population from the newly built home market baffles builders. City officials, though, said Des Moines' existing housing stock is affordably priced, as are new houses built on infill lots.

That response doesn't satisfy builders, however.

"We're seeing a shift in our market – from custom built to houses that are affordable for the blue-collar worker, teacher, police officer, firefighter and nurse to buy," said Dan Knoup, executive officer of the Home Builders Association of Des Moines. "These are people Des Moines desperately needs, but they are eliminating their ability to buy a newly built home in the city."

Nationwide, an increasing number of potential buyers of newly constructed houses are being priced out of the market because of rising land and construction costs and restrictive building guidelines. Builders say that will likely happen in Des Moines as well if a zoning code is adopted that dictates the size of single-family houses that can be built and requires them to have full basements and garages.

Already one homebuilder, Savannah Homes, has shelved a project, partly because of the city's expected new building guidelines. The CEO of Kading has said her firm likely would be unable to build in the city in the future because of proposed building requirements. Officials with Hubbell Realty Co. and Madden Construction are wondering whether they'll be able to continue to build in Des Moines.

In addition, other homebuilders who primarily build in the suburbs say that's where they'll likely remain.

"You know, it's Des Moines' right to mandate the size of homes they want in the city," said Wade Hiner, president of sales and marketing for Destiny Homes, which is building new houses with prices starting at $189,000 in Urbandale, Grimes and Pleasant Hill. "But they are missing out on a huge opportunity."
Des Moines' affordable housing is its existing stock, officials say

In May, a workforce housing study was released that showed that over the next two decades, 70% of the Greater Des Moines area's new households will have annual incomes below $75,000 and that more than half of new owner-occupied houses will have to be priced below $175,000.

Des Moines city officials say the capital city's existing housing stock already provides affordably priced houses for first-time homebuyers and moderate-income families to purchase. In addition, vacant lots scattered throughout the city can accommodate smaller, affordable houses, they say.

"It's all about mixes," Des Moines City Manager Scott Sanders said. "Mixes of values, mixes of product, mixes of density. That's what's going to garner success and, frankly, has gotten sidetracked in some of the conversations about square footage.

"What we know doesn't work is building whole new first-time-build developments with the same product, whether that be low-end or high-end [houses]. What works is a mix."

Des Moines is updating its zoning code, which provides development guidelines for its industrial, commercial and residential districts. And it's the guidelines for residential development that have garnered the majority of comments.

The code spells out the types of materials that can be used in various types of development as well as the size of buildings that can be built: Single-family, one-story houses must be at least 1,400 square feet; 1½-story houses, 1,600 square feet; and two-story houses, 1,800 square feet. All new houses must have full basements and single-vehicle garages.

Mike Ludwig, Des Moines planning administrator, said developers who want to build houses that don't conform with the city's code can ask for variances from city staff, the Plan and Zoning Commission and the City Council.

"If [developers] disagree with those design standards and want to try something different, there's a mechanism for them to go and ask for that," Ludwig said. "We've tried to create something that's flexible and gives them options."
Homebuyers want houses with modern amenities, builders say

Homebuilders, not surprisingly, have a differing view.

"Des Moines is going in the opposite direction of what is occurring in the suburbs and in other parts of the country," said Knoup of the homebuilders' association. The new code "isn't going to encourage more home construction there."

Thousands of potential homebuyers are eliminated from the purchasing pool each time the cost of building a house increases $10,000, Knoup said. "So they either stay in an apartment or a house that's not sufficient for their needs."

And while it's accurate to say existing housing stock in Des Moines is affordably priced for new homebuyers and moderate-income families, many homebuyers want houses with modern features such as master bathrooms, walk-in closets and open-space floor plans, homebuilders and others say.

"There are people who want to move out of the older ranch house into a newer-style house and they want to stay in Des Moines but they won't be able to find it here," said City Councilwoman Linda Westergaard, who also is a real estate agent. Westergaard opposes several of the building standards for houses included in the proposed code.

People who are downsizing also want houses with modern conveniences, said Rick Madden, president and owner of Madden Construction in Des Moines. "They want something smaller they can handle – where everything is on one floor, like the laundry – and that won't hurt their pocketbooks."

"You're not going to find [those amenities] in existing houses."
Northeast Des Moines development's future in question

Hubbell Realty Co. wants to build about 60 single-family houses in the 4500 block of Hubbell Avenue in northeast Des Moines but is getting resistance from city staff.

The development is in an area zoned for a business park and multifamily residential. City staff have suggested row houses or small, multifamily structures such as four- or eight-plexes be built on the site.

Hubbell, though, wants to change the zoning to allow for houses, all of which would be smaller than guidelines in the proposed zoning code. (The Plan and Zoning Commission was scheduled to discuss the development on July 18)

"The staff would prefer we adhere to those guidelines, but it isn't what the community is looking for in housing," said Joe Pietruszinski, Hubbell's senior vice president of development and construction. "You're going to exclude a lot of people from the market if you jack up the price to $300,000 or more.

"What you're saying is you only want new houses for the wealthier segments of the population."

Two-story and ranch houses in the development would have an average square footage of around 1,370 and sell for between $230,000 and $260,000, Hubbell officials said. While ranch-style houses would be come close to meeting the proposed zoning standards, about 400 square feet would need to be added to the two-story houses, boosting their costs by about $70,000, Hubbell officials said.

Pietruszinski said other communities such as Altoona and Urbandale have building standards that allow smaller houses to be built on small-sized lots.

"They want to bring workforce housing to their communities. … If [Des Moines] tells us no, we have to walk away from the project and move on," Pietruszinski said.
Affordable houses in Des Moines suburbs

About a year ago, Destiny Homes began planning its affordable single-family series of houses with eight different floor plans. The Waukee-based company planned the development northwest of the Meredith Drive and 170th Avenue intersection in Urbandale; 57 of the 78 lots available have been sold, according to the company's website.

"Before we could get a shovel in the ground, we had 36 sold," Destiny Homes' Hiner said. Most of the houses sell for less than $250,000. The homebuilder keeps the price affordable by building on a smaller lot size and offering a limited number of floor plans and house designs, including those without basements.

"That price point is in huge demand," Hiner said. Destiny Homes is also building in Grimes, Pleasant Hill and Boone. "The development and builder community have been concentrating on the upper-end market the past several years, and no one was paying attention to the 'missing middle.'

"None of what we are doing in these communities will be able to happen in Des Moines if the proposed minimum home sizes in the new zoning code are passed."

Sanders and others say Des Moines needs to have houses with higher valuations to help pay for city services provided to both existing areas and new development areas. About 40% of the property in Des Moines is tax-exempt, so the city must look for ways to create valuation that generates property tax revenue, officials have said.

"What we haven't talked a lot about is the economic viability of the city's finances," Sanders said during a June council workshop at which the proposed zoning code was discussed. "The housing product that is produced in these new developments, will it generate taxes in the future that will keep our budget stable?"

The City Council is expected to hold a public hearing on the proposed zoning code in September. The earliest effective date of the new code is Oct. 24.
Facebook Notice for EU! You need to login to view and post FB Comments!