Italian-American group launching campaign to renovate new center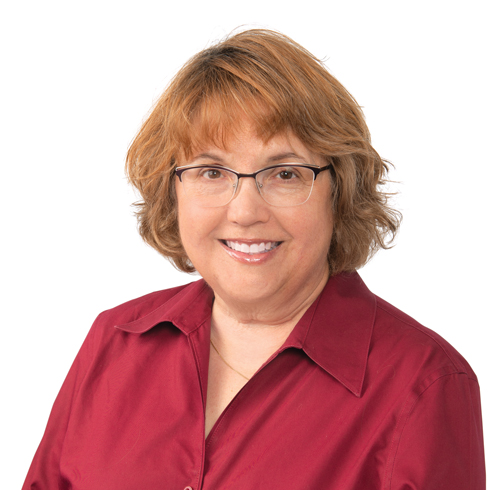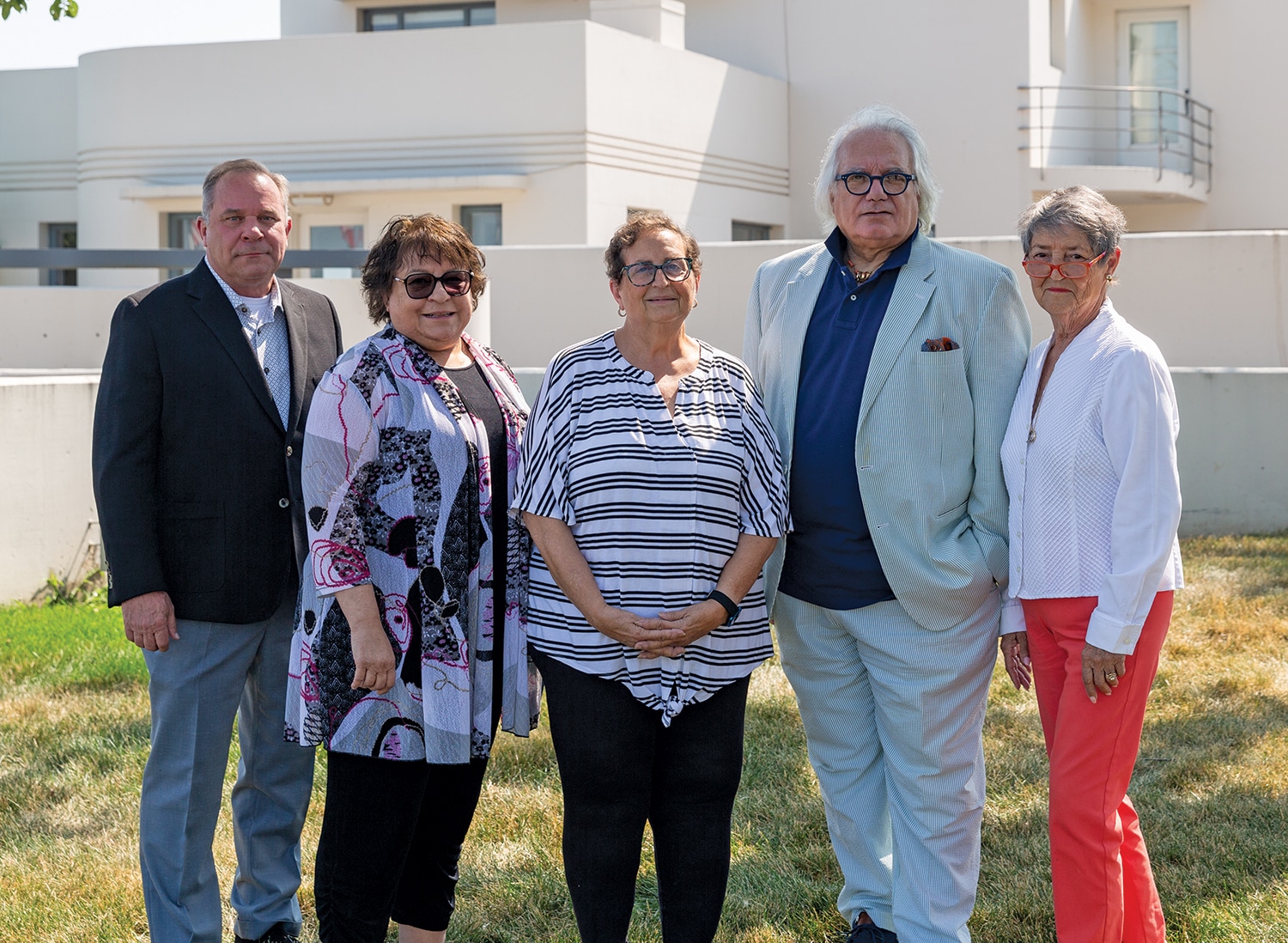 A campaign to raise between $5 million and $8 million to renovate the new home of the Italian-American Cultural Center of Iowa will be launched this fall, a goal supporters say is "very doable."
"I've raised money for things a lot harder than this will be," said Jeff Lamberti, chair of the group's board of governors. "What we are trying to do is create a home for our museum but also do much more than that – create a place that will include banquet facilities, meeting rooms and event spaces. Our previous location was mostly a museum and cultural center.
"This [new location] will be much more than that."
Early this year, the Italian-American Cultural Center of Iowa made the final payment on a $3.3 million contract to purchase property at 2633 Fleur Drive in Des Moines, Polk County real estate records show. The 7-acre parcel includes what is locally known as the Butler Mansion, a three-story iconic white building that sits on a hill overlooking Gray's Lake, Water Works Park and downtown Des Moines.
The mansion was built by Earl Butler, an engineer and world traveler, in 1934. Butler wanted a house that would "inspire him to stay home," according to Jay Pridmore, the author of "Des Moines Architecture & Design." Butler commissioned a local architecture firm to design the house that "features white-case concrete walls, curved interiors, indirect lighting and arrangement of rooms that … put the most important living areas in the back, where they overlooked the countryside," Pridmore wrote.
Previous owners of the property include Open Bible College, Jack Kragie and Elizabeth Newell, and Bob Boesen, from whom the Italian-American Cultural Center of Iowa purchased the property.
Pat Schneider, a vice president with Ferguson Commercial Real Estate Services, represented the Italian-American Cultural Center of Iowa in the transaction. She said the group wanted to find a place that looked like a cultural center and had character. "When people in the group saw this building, they knew it would work," she said.
The Italian-American Cultural Center of Iowa had been located in a one-story building at 1961 Indianola Ave. for several decades. Relocating the center and its activities will allow the organization to expand its offerings and provide the area with unique event space to lease, said Loretta Sieman, a member of the group. "There's going to be a lot of programs you normally wouldn't associate with a center like this."
The new center is expected to include:
A museum that will host traveling exhibits.
A cultural center that will provide interactive displays and Iowa Italian heritage exhibits.
An education center that will offer classes in such things as Italian language, genealogy and folk dancing. It will also provide classes for young people and others pursuing a high school diploma.
An art studio that will offer classes in Italian arts.
A demonstration kitchen where cooking classes will be held.
A theater room where lectures, movies and social gatherings can be held.
A merchant store that will provide Italian goods and artifacts.
An Italian cafe and coffee bar that will feature food and beverages prepared with Italian herbs and vegetables.
Also planned are a bocce pavilion that will be large enough to host national tournaments; banquet hall, event spaces and catering kitchen; outdoor courtyard; a garden with Italian herbs; and a vineyard that will allow the community to help with harvesting and grape stomping.
The group's programs will be expanded to include more activities for youth and older adults.
A large contingent of Italian immigrants came to Iowa between 1900 and 1920 to escape poverty in their home country, according to history on the website of the Italian-American Cultural Center of Iowa's website. Many settled in Central Iowa, where they worked in coal mines or on the railroads. Others opened stores and restaurants. Lamberti's grandfather immigrated to Iowa from Italy. Lamberti's father, Donald Lamberti, co-founded Casey's General Store in the late 1960s.
When plans for the proposed new center began to emerge, some in Iowa's Italian community were apprehensive, Jeff Lamberti said. "There was some apprehension about whether this was the right thing to do. I've met with them and the response has been good. We are getting good buy-in."
The new center is also something Lamberti said his parents, Don and Charlene Lamberti, want to see completed. "My parents have made a commitment that if we could find a permanent home for the center, they want to help with it," Jeff Lamberti said. "I'd like to see this done while they are still here to enjoy it."
The group worked for over two years to raise money to pay off the contract to purchase the property. Also in recent months, the nonprofit group's management team has been reconfigured in an effort to make operating the center more efficient. The board of governors is overseeing day-to-day functions, finances, building maintenance and other issues. The heritage and cultural board, which includes community members, is focusing on preserving, promoting and providing education about Italian-American culture.
Now that the property has been acquired, the group is planning improvements to the building and working with RDG Planning & Design on remodeling the interior redesigns. One major improvement – the replacement of the roof – is underway.
Lamberti said that once the architectural drawings are complete, the fundraising campaign will begin. He estimated that the campaign will last about 12 to 18 months. Renovation work on the building will likely begin during the campaign, he said.
"When this entire project is done, we want people to walk into the building and say 'Wow,'" Lamberti said. "We know this is a large project to undertake but we're confident we can raise the money and create something special that people will be proud of."
---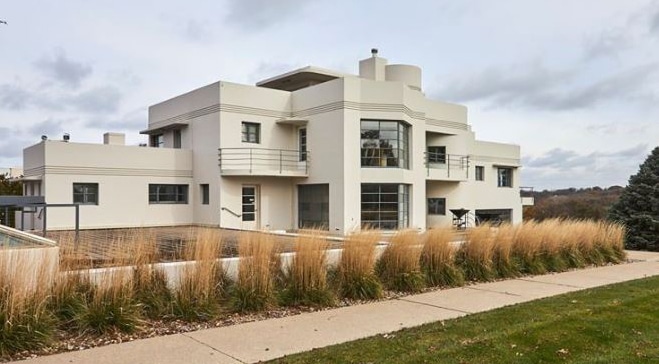 Butler Mansion facts
Address: 2633 Fleur Drive, Des Moines
Year built: 1934, according to Polk County Assessor
Original owner: Earl Butler, an engineer and world traveler
Total number of rooms: 28, plus 10 bathrooms
Total square footage: Originally 13,000
Central ramp: Seven levels of the house accessed by 300-foot-long ramp
Amount of steel used to build original house: 110 tons
Amount of concrete in original house: 115 train-car loads
It was called the "Home of the Future" in the late 1930s because it included: Automatic heating and air conditioning; automatic water softening; electric garbage disposal, dishwasher, dish towel dryer and garage door opener; cold storage room for freezing game; ice cube freezer with 675-cube capacity; 19,000 feet of telephone cable connecting eight telephones; and in the dining room, a frosted-glass panel that concealed 96 red, blue and yellow light bulbs that allowed the room to be any color.
Unique features: A spotlight made by General Electric that was installed in a room on the top story of the house. In inclement weather, Butler helped guide airplanes to the airport. Also, a secret room on a lower level that Butler installed to store alcoholic beverages.
---
Will the Italian-American festival return?
The most frequently asked question of people with ties to the Italian-American Cultural Center of Iowa is whether the group's annual festival will return.
The answer is an unequivocal "yes," said Jeff Lamberti, chair of the group's board of governors. "A lot of planning goes into it and right now, our first priority is fundraising for the center. But the festival will return."
Lamberti said the earliest the festival would be held is in mid-2024. However, 2025 is likely more realistic, he said.
The Italian-American Heritage Festival of Iowa, Viva L' Italia, was first held in 2009. The festival's goal is bringing awareness of Italian culture.
The festival was held on the Court Avenue bridge its first two years; in 2011, it moved to the Western Gateway Park. An estimated 16,000 people attended the two-day event, which was last held in 2019.
The pandemic shut down the festival in 2020 and 2021. This year, people with ties to the festival have been focused on raising money to renovate the cultural center's new home.
"I don't think we have enough space at the [Butler Mansion] to hold the festival," said Susan DeFazio, a board of governors member. "We need to find a place where we can afford to hold it – we can't spend more than we bring in – and then do the planning for the [event], which takes a lot of time."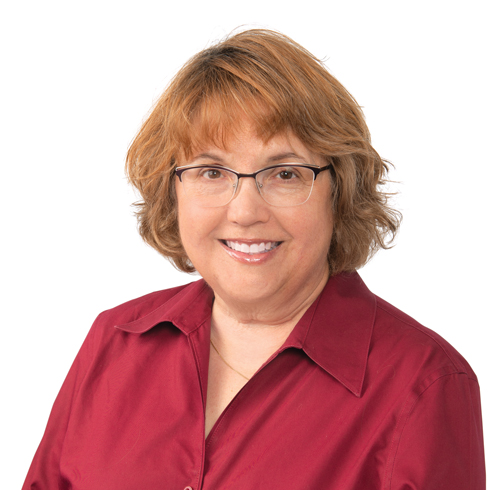 Kathy A. Bolten is a senior staff writer at Business Record. She covers real estate & development, law & government and retail.
Email the writer