It's an exciting time for Iowa startups, and for the corporations who embrace them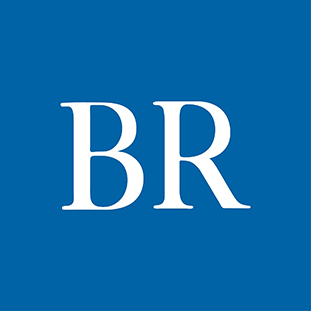 Last week, entrepreneurs and investors from across the U.S. converged on Des Moines to celebrate Insurtech Week, a time to network and swap best practices related to insurance technology. This event — and others like it, including the Iowa Agritech Accelerator's demo day — is the reward of a decades-old strategy to foster innovation in our community via startup accelerators and mentorship.
As we participated in Insurtech Week activities, we saw a familiar group of stakeholders: entrepreneurs, economic developers, state and local government officials, and enthusiastic individuals. But we were also encouraged by a growing set of stakeholders at the table — the Des Moines corporate community.

Increasingly, the business leaders in our community look to startup companies as valuable resources for the generation and development of new ideas. Many of the most revolutionary and disruptive ideas in financial services (and countless other industries) have blossomed in the startup environment.

Several of Central Iowa's insurance leaders, including our employer, Principal, were excited about the prospect of founding the Global Insurance Accelerator in 2014. We recognized then, as today, that working with startup companies provides valuable exposure to fresh ideas, new ways of thinking and different approaches to work, all of which foster customer-focused innovation. Over the last several years, national and regional insurers have significantly added their support for the startup community and recognized the value of embracing disruptive ideas — whether they originate within the company or not.

In fact, the relationship between startups and corporations is mutually beneficial. The nascent ideas that enter corporate environments (by way of startups) may indeed have the potential to be revolutionary, but they often start as proof of concepts that aren't "at scale" or "production ready." Startups who work with corporations on those proofs of concept can use the opportunity not only to complete a sale, but as the beginning of a potentially long-term partnership. Access to customers, capital, talent, mentors and, yes, revenue will all happen over time, but the lessons learned along the way are equally important.

This is an exciting moment for the Des Moines startup community. The newly announced accelerators from Holmes Murphy and Techstars are significantly expanding our community of startup accelerators, and thus are also increasing the number of companies born out of them. Let's cultivate our economic successes by understanding the diverse pathways to success, the varied roles each of us in the Des Moines community plays to nurturing those pathways, and the value that a successful startup environment brings to Central Iowa.

Written in collaboration with Principal colleagues within U.S. Insurance Solutions: Renee Batts, assistant director-strategy; Amanda Bjornson, assistant director-strategy; Louise Billmeyer, vice president and chief information officer; Beth Herman, director-engineering; and Randall Odzer, chief financial officer.
Facebook Notice for EU! You need to login to view and post FB Comments!