'It's business as usual,' say real estate brokers
Listings were up 44% during the first 16 days of March, pending sales were up 26%, according to the Des Moines Area Association of Realtors.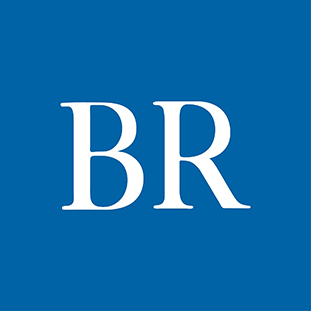 Business hasn't slowed at Pennie Carroll & Associates, an Altoona-based residential real estate company.
On Sunday, an agent sold three houses. On Monday, Tuesday and Wednesday, a house was sold each day. Carroll has 16 showing lined up yet this week.
"It's business as usual around here," Carroll said. "I've told everyone to have a positive attitude about things. … We have experienced a phenomenal last two weeks."
As restaurants and bars, retail stores, hair salons, performance and event venues, manufacturers, and others shutter their doors in an effort to slow the spread of COVID-19, home selling and buying and home construction continues in the Des Moines area.
Listings of residences for sale were up nearly 44% during the first 16 days of March compared with the same period in 2019, according to data from the Des Moines Area Association. Specifically, 1,069 residences were listed for sale between March 1 and March 16, compared with 745 a year ago.
Pending sales were also up 26% between March 1 and March 16, with 856 in the first 16 days of the month, compared with 677 during the same time a year ago, association data shows.
In addition, 1,546 homes were sold in the Greater Des Moines area in the first two months of the year, 10.4% more than were sold during the same period a year ago, the data shows.
"We're finding the business climate is strong right now in spite of everything we're going through," said Kim Bakey, CEO of HomeServices of Iowa, parent company of Iowa Realty, Berkshire Hathaway HomeServices First Realty, Midland Title and Escrow, Iowa Title, NAI Iowa Realty Commercial, and HomeServices Insurance. She also is CEO of Iowa Realty.
The housing market is among the largest drivers of the U.S. economy.
Housing-related expenses totaled $3.8 trillion, or 15%, of the total U.S. economy in 2018, according to a Congressional Research Report.
That total includes such items as the cost of construction of single- and multifamily housing, residential remodeling, broker fees, rent, utility payments and mortgage interest.
Separately, people who buy new or existing homes also purchase other retail items, including washers and dryers, stoves, and furniture.
"The list goes on and on," said Lance Hanson, president of the Des Moines Area Association of Realtors and president and of Re/Max Concepts, based in Altoona. The housing market "is just a huge, huge part of the economy."
Spring selling season
Spring is typically a high point for home sales, with families trying to move before the start of the next school year. Tax refunds usually are available to help bolster down payments and pay for repairs or renovations. Days are warmer and longer, and curb appeal improves as grass turns green and flowers and trees begin blooming.
Still, in some parts of the country, home sales and home construction are coming to a standstill. California has ordered its 21.3 million residents to remain at home. New York has issued a similar order for its 19 million residents. Beginning Saturday, Illinois' 12.7 million residents will begin sheltering in place. Other states could follow.
As of Friday, Iowa Gov. Kim Reynolds had not ordered Iowans to shelter in place.
In larger urban areas across the country, some sellers have either taken their properties off the market or are waiting to list their homes until the crisis passes, Hanson said. "We haven't had much of that at this point."
Low interest rates are helping boost the housing market. However, in the past week average rates for 30-year mortgages have bounced between 3% and 4.1%, according to nerdwallet.com.
"A lot of that has had to do with the market volatility," said Eric Webster, general manager of Berkshire Hathaway Home Services|First Realty. "There was a time when we saw rates under 3% and then they were at 4%. Those are huge jumps."
Still, Webster said, "Some buyers are in a circumstance right now where they can't really wait weeks or months to make a buying decision, especially rates being as low as they are and demand for housing so high."
Anxiousness about showing homes
Real estate agents understand homeowners' concerns about showing their properties to strangers, Hanson said.
The Des Moines Area Association of Realtors is encouraging remote showings of properties through either online photos or virtual tours, he said.
In the past, virtual tours of homes for sale have been conducted with a small percentage of properties; the pandemic could increase the practice.
"We haven't adopted that as much as maybe we could or should have," Hanson said. "There's enough of that [technology] available that I think we can at least provide people the opportunity to see properties without actually going into anything."
Hanson predicts that the outbreak of COVID-19 will prompt changes in the home selling industry. In addition to virtual tours, Hanson said he expects an increase in virtual open houses as well as the ability to close sales and home loans virtually.
"Those things have been in the works for a while but nobody's pushed on it," he said. "This [pandemic] will push all of those things, and when things subside, virtual tours and those other things will remain."
When prospective buyers want to see a listing in person, agents are being encouraged to meet clients at a property rather than drive them from place to place, Hanson and others said. Also, home sellers are being encouraged to open all the doors, cabinets and drawers and turn on lights. When buyers leave, homeowners are being asked to wipe down countertops, tables and other places visitors may have touched.
Hanson said signs will be posted telling prospective buyers not to go into a home if they have recently been out of the country, visited a U.S. city where there's a large outbreak of the virus, or are feeling unwell.
Open house attendance
Bakey said open house activities at the companies she oversees remain strong. Attendance was strong at several open houses held last weekend.
"We had some really strong numbers across all price points," she said. "That was good, particularly because that was one of the weekends that bookended spring break week when numbers tend to fall off."
Home sale closings, in which property is transferred from one person to another, are proceeding as scheduled, Hanson and others said.
However, only the closing agent and homebuyers are attending closings; real estate agents and the lender aren't attending closings, Hanson said. When all of the paperwork is signed and people leave a conference room, the room is disinfected before the next closing occurs, he said.
"We are trying to do everything we can to make it as safe as we can for everyone," he said.
Facebook Notice for EU! You need to login to view and post FB Comments!