Johnston business owner named Iowa's Small Business Person of the Year by SBA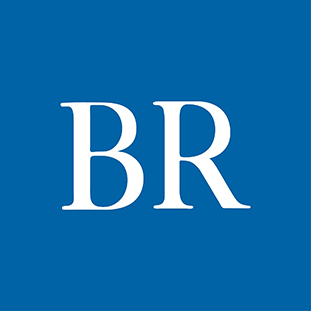 Johnston businesswoman Sabetha Mumm, owner of Dance Vision, was named Iowa's 2020 Small Business Person of the Year by the U.S. Small Business Administration.

The honor was announced last week by U.S. SBA Administrator Jovita Carranza along with the plans for National Small Business Week, May 3-9. Mumm and the other winners from throughout the United States, Washington D.C., Puerto Rico and Guam have been invited to attend ceremonies in D.C. on May 3-4. During the ceremonies, the SBA will announce the 2020 National Small Business Person of the Year among the individual winners represented from across the U.S. and territories.

Mumm opened Dance Vision in 2003 with the help of an SBA-backed loan. Over the years, she has expanded the business from a rented 2,500-square-foot space to a custom-designed 12,000-square-foot facility featuring five studios that she built with the help of an SBA 504 loan in 2016. The new space features workstations for the students to study between dance classes, a healthy food bar to promote wellness, and security cameras in all five studios so parents can watch classes from the lobby area.

Dance Vision has grown considerably since the new facility opened, going from 290 students to over 400, some of whom drive from over 40 miles away. Mumm currently employs 28 full- and part-time employees, many of whom are former students. Current students range from infants in the Mommy & Me classes to adults, with the greatest number represented by preschool to high school-age students. The studio also supports several competition teams, with more than 140 students participating in national showcases.

Mumm was nominated for the award by Jim Langin, director of finance at the Corporation for Economic Development in Des Moines.

"What an honor it is for me to recognize the National Small Business Week state and territorial winners from across the nation whose exceptional hard work has created and built successful small businesses," Carranza said. "These women and men not only realized their dreams of entrepreneurship but have also been tremendous job creators, helping to expand our economy. They represent the 30 million American small businesses – our nation's innovators and risk-takers."

The SBA will co-host a free, two-day virtual conference on May 5-6, featuring educational workshops and networking. National Small Business Week recognition and educational seminars throughout the SBA's 10 regions and 68 districts will be held during the week.

During National Small Business Week, additional award winners will be recognized for their involvement in disaster recovery, government contracting and their support for small businesses and entrepreneurship. Awards will be presented to SBA partners in financial and entrepreneurial development, including top SCORE Chapter, Small Business Development Center, Women's Business Center and Veterans Business Outreach Center.

See details and registration information for National Small Business Week as events are finalized.
Facebook Notice for EU! You need to login to view and post FB Comments!