Jon Kallen's journey to Des Moines
Get to know the entrepreneurship adviser helping guide area startups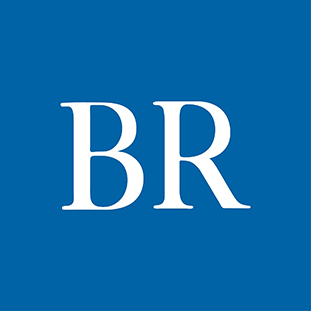 Jon Kallen grew up in the Southeastern United States, and only drove through Iowa for mountain climbing trips in Colorado and Wyoming. That changed when he was offered a job as an attorney with MidAmerican Energy in 2006.

He still travels and climbs mountains but has been settled in Des Moines for more than a decade, where he has become embedded in Central Iowa's entrepreneurial ecosystem.

He was recently the first person to receive the Entrepreneur Champion Economic Impact Award from the Greater Des Moines Partnership for his support of Des Moines-area startups.

Kallen founded Jennings Kallen Advisors in 2015 after six years with a New York-based environmental-focused private equity firm that built upon his legal background and expertise.

"That's where I got exposed to the business side of things because I've always been on the transactional side contractually, as an attorney," Kallen said. "But there, I got more exposed to deal flow and how to put together deals and how to price deals."

In the firm's first seven years, Kallen and his team have advised many Iowa companies, including Gross-Wen Technologies, Bristola, PVpallet and Midland Co. He said its clients fall into the renewable energy, environmental infrastructure, agricultural technology and sustainable manufacturing sectors.

He said the firm meets businesses where they are, sometimes starting as an adviser during the early stages and evolving the relationship as the company grows.

He has also advised early-stage companies as the entrepreneur in residence for Bioconnect Iowa's Go-to-Market Accelerator program since October 2020.

We caught up with Kallen.

This Q&A has been lightly edited and condensed for clarity


Much of your career has been focused on the environmental and energy sectors. What drew you to that field?
I did civil and environmental engineering, and then law. I was a consulting engineer for a time and then I went back to law school at night while I was an engineer. I worked for a merchant energy company in Arlington, Va. I've always sort of been interested in renewable energy — at MidAmerican I didn't work so much on the renewable side. I worked on their generation fleet, which at that time was pretty heavy coal and natural gas; that has since changed considerably. I've just always been interested in the verticals where you can combine science and engineering with the law. Most of my clients are in four verticals: energy, renewables, environmental infrastructure, which includes wastewater infrastructure and waste management, and agriculture. I have a lot of ag technology clients. I've worked with a couple animal vaccination companies. I work with an on-demand crop pollination company. All those guys came out of Pioneer. As Pioneer has been sort of bought over the years, a lot of longtime employees have left and started new companies, which is exciting to see in the ecosystem out here.

Why did you want to start your own advisory firm?
I divested out of that private equity group and was just looking for the next thing. I thought about going with some existing practices in town, but I found I work better as a solo practitioner. I've grown to the point where I brought on a business partner and I brought on several affiliates, but I've always wanted to be my own boss and also have the flexibility it affords. It was sort of a natural progression.
Why is venture capital most needed when startups are in their early stage?
Early stage is where it's most needed. Follow-on investments are always good, but it's hardest to get it early because companies are pre-revenue. A lot of times they don't have their minimum viable product or their go-to-market road map, so that's when it's hardest to get the money. It'd be good to have more of those early investments. It's always hard to find someone to lead a fundraising round. We need more of that, but it's a great ecosystem. What I've noticed, because I have clients all over the country, is that Iowa's ecosystem is definitely super accessible compared to most areas. I have a couple clients in Southern California and it's a tough business environment and there's just not that many funding programs.
Where are there opportunities for Iowa startups in the environmental and energy sectors?
With all the animal processing and animal-production agriculture in the state of Iowa, there's going to be a huge need for environmental infrastructure and energy. In fact, there was an investor conference with all these investors from New York and the Coast for renewable natural gas, which is going to be a huge, new dynamic. With the renewable fuel standard, RFS, a portion of that has to come from renewable natural gas. It's going to be a huge growth industry in Iowa, and you're starting to see some investors coming in and looking at that. There's so much production agriculture and, at least with the food processing, there's so much high-strength wastewater being produced in Iowa. It has to be treated, it has to be cleaned, so there's going to be a big need for those types of technologies as well.
What is community seed investing?
Ankeny has Ankeny Angels, which has become sort of a community seed group. They've been a lot more active of late because there was some money out there with Casey's and Albaugh. It's kind of the same as angel investing. Community seed tends to have a more holistic, altruistic approach for the community and make investments based on geographical mix, while angel probably doesn't have the geographic constraints. Ames Seed Capital is another example of community seed, investing in Story County businesses.
Why did you start mountain climbing, and what are some of your favorite climbs?
I'm an adrenaline junkie. I love suffering, I love being exposed to challenging environments and challenging situations. I'm a glutton for punishment, like not too many people would spend a lot of money to spend a month in Alaska, carrying 120 pounds in an arctic environment where you're cold and affected by altitude. I mean, it's miserable, but I love it. I've been doing it my whole life. When I was in college, I worked in the U.S. Forest Service as a backcountry ranger and I fought fires. I just love nature. My favorite mountain, it depends, because they're all kind of unique. Denali was fun, but me and just one guy, we spent 10 days and we did Gannett Peak in Wyoming. You hike 60 miles in to climb the highest point in Wyoming. It's the most glaciated mountain outside of Alaska in the U.S. That was kind of fun, just because we were by ourselves; it's just us two and we saw no people for 10 days.
Facebook Notice for EU! You need to login to view and post FB Comments!