Jordan Creek Town Center adding experience-oriented tenants to attract shoppers
97% of the West Des Moines center is occupied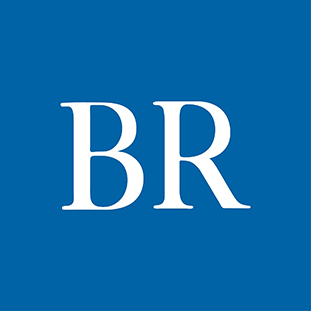 Shopping malls nationwide are filling vacant spaces with tenants that provide guests with experiences like playing arcade games, laser tag or bouncing on trampolines.
At Jordan Creek Town Center, a regional shopping mall that opened in West Des Moines in 2004, a different twist on the trend is occurring: Experiential tenants are filling out lots around the mall.
Dave & Buster's, a popular arcade and sports bar chain, is building an entertainment venue on mall property south of the center. Kids Empire, an indoor playground for children, is opening in 2023 in the Village at Jordan Creek, a strip shopping center owned by the mall operators and located at Mills Civic Parkway and South 60th Street. Also in 2023, Blue Zoo, an interactive aquarium, is opening a location in the Village. The location will be Blue Zoo's fourth and its first in Iowa.
"If we can attract people to this area, then people will come into Jordan Creek," said Randy Tennison, senior general manager of Jordan Creek Town Center, which is owned and operated by Brookfield Properties.
And come they do.
Tennison estimates that 20 million people or more annually visit Jordan Creek Town Center or properties immediately surrounding it. While the number of visitors to the area dropped during the pandemic, the center at 101 Jordan Creek Parkway now attracts more visitors than ever, Tennison said.
"Our numbers are already surpassing what we were seeing pre-pandemic," he said. "I know nationally we haven't fully recovered in terms of traffic and sales numbers, but [Jordan Creek has] fully recovered from the pandemic."
Center's occupancy at 97%
Jordan Creek Town Center opened to much fanfare in August 2004.
The Des Moines Sunday Register published a special section filled with details about the $200 million project that includes 1.3 million square feet of retail space spread over 200 acres. It was described as Iowa's first "lifestyle center" because of its combination of retail, restaurants, entertainment and walking paths. Television film crews provided "sneak peek" footage from inside the center and mall spokespeople made the rounds of radio talk shows.
The center opened with four anchors: Century Theaters, Scheels, Dillard's and Younkers, which closed in August 2018. (Von Maur recently relocated its Valley West Mall store to the former Younkers location on the west side of Jordan Creek.)
Nearly 90 other retailers were located in the mall and the Village in August 2004, and more than a dozen more opened in the following months.
"When we opened we were about 80% occupied, and by 2007 we were 99% occupied," said Tennison, who became the center's general manager in May 2005. "We've been fairly consistent at that 98 to 99% mark ever since."
Currently, the regional center is about 97% occupied, he said.
The occupancy rate doesn't include tenants that have signed leases but haven't yet opened, he said. Urban Outfitters, which describes itself as a lifestyle retailer, is expected to open its first Iowa location next fall at the mall. A sister company, Free People Movement, is expected to open in the summer.
"Assuming everything falls in place, I have one space that will be available next year," Tennison said.
Jordan Creek outperforms Class A malls
The regional shopping center is bucking national occupancy trends mostly because of its location, Tennison said.
Iowa didn't suffer as severe an economic downtown during the pandemic as other parts of the country. New residences continue to be built, although at a slower pace than two years ago. Retail and other commercial development continues and national brands like Ruth's Chris Steak House and Topgolf are making plans to enter the market.
"It's a very nice nucleus for retail to be able to thrive in," Tennison said.
Nationally, 8.7% of the country's 912.6 million square feet of mall space was vacant in the quarter that ended Sept. 30, according to JLL's third-quarter retail outlook report. Malls had higher vacancy rates than all retail types, including neighborhood, strip and power centers.
Jordan Creek, which is classified as a Class A mall, also is outperforming other centers in its class. Nationally, the vacancy rate for Class A malls is 5.8%, according to Keisha Virtue, a senior research analyst for retail at JLL, a real estate and investment management firm headquartered in Chicago.
Savvy mall operators are adding experiential tenants such as fitness centers and entertainment venues to their mix of lessees, Virtue wrote in an email. "These act as a draw for consumers, which cannot be replicated online."
Experiential tenants have accounted for 15% of all leasing activity since the start of 2022, according to JLL's retail report. Urban Air Adventures, an indoor adventure park for children, and Escapology, an escape room adventure, accounted for a larger percentage of the new experiential leasing activity nationwide, the report said.
Before the pandemic, experiential tenants accounted for 8% to 10% of leasing activity.
How development is benefiting Jordan Creek
Jordan Creek has gradually been filling its vacant spaces over the past two years. In June 2021, the Swedish-based apparel and decor chain H&M opened a location at Jordan Creek. This fall, Davenport-based Von Maur department store opened in the former Younkers space.
A space that Tennison hopes to fill next year is one in which an Amazon 4-Star planned to open. A week before the online retailer was scheduled to open its store, company officials decided they were moving away from brick-and-mortar locations.
"They closed everything that was open and halted everything that wasn't open," Tennison said. "We have a fully built-out Amazon 4-Star that's got everything except the signage. … We've had a few tenants interested in the space but we're waiting for the right one that complements the space around it."
Another space Tennison is waiting to fill is an out lot that used to house Joe's Crab Shack, which closed its doors about two months ago. Marketing of the space has begun and the site could be "something special eventually. I just don't know what," Tennison said.
Brookfield Properties has at least one out lot it plans on developing sometime in the future, Tennison said.
"We're waiting a little bit to see if interest rates stabilize and then we'll figure out what we want to do with the parcel," he said. "I think it will be developed within the next 24 months, either by [Brookfield] or another company."
In addition, a wing that mirrors the Scheels store could someday be built on the northwest quadrant of the main mall, Tennison said. The addition could include a boutique hotel, event space, or more retail or restaurants, he said.
Tennison said the development that is proposed to occur along Jordan Creek Parkway and to the south along Grand Avenue will benefit Jordan Creek Town Center.
Topgolf has said it plans to develop a venue at Jordan Creek and Mills Civic parkways. To the south, a $600 million development called the Grand Experience is proposed on 226 acres that surround the MidAmerican Energy Company RecPlex at 6500 Grand Ave. The development would include a large indoor water park, family entertainment center, 400-room hotel and conference center, and up to 1,200 residences.
The area is less than 3 miles south of Jordan Creek Town Center.
Currently, families with youths participating in sporting events at the RecPlex travel north to Jordan Creek, Tennison said.
The Grand Experience "is only going to accentuate that," Tennison said. "Will there be restaurants and hotels down there? Yes, and that's fine. But we're keeping the center of commerce on this side of town, and that will only benefit Jordan Creek."
---
Jordan Creek's most-requested retailers
By Kathy A. Bolten

What retailer do shoppers request the most to open a store at Jordan Creek Town Center?
Crate & Barrel, according to mall manager Randy Tennison.
Crate & Barrel is a contemporary and modern furniture, housewares and decor retailer with more than 100 locations, including in Minnesota and Missouri.
The next two most-requested stores are Zara, a clothing store, and Ikea, a furniture store, Tennison said.
Crate & Barrel, Zara and Ikea "are the three names we hear people request a lot," Tennison said. "The challenge is that they are looking for markets with at least 1 million people. We are climbing up to that million but we're not there yet."
The Greater Des Moines area has more than 707,000 residents.

Facebook Notice for EU! You need to login to view and post FB Comments!