KeeTown Loop in Waukee was 'just another development,' says broker
Then came agreement with Live Nation, and now the project has 'gained serious momentum'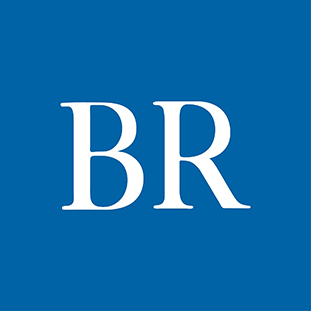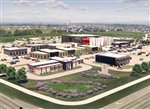 For months, backers of a proposed Waukee development worked to woo Live Nation Entertainment Inc. to an entertainment district proposed in a high-profile area of the Dallas County community.
An agreement was nearly complete in early 2020 when concerns about the novel coronavirus began to mount. By March 2020, lockdowns were in place across the U.S. and with people unable to attend concerts, discussions with Live Nation halted, said Harry Coin, the principal of the KeeTown Loop development.
Talks resumed about a year later, he said.
In early September, Coin announced that Live Nation had signed a 20-year lease agreement to anchor a yet-to-be named concert arena that will hold up to 3,500 people. The concert venue is the cornerstone of the $100 million development planned on the northwest corner of Grand Prairie Parkway and Ashworth Road in Waukee.
"Until that announcement, this was just another project around town that different folks were trying to do," said Josh Masters, a sales associate with West Des Moines-based CBRE|Hubbell Commercial which is marketing the entertainment district. "Once we were able to announce that we had signed [Live Nation] to a long-term lease as our anchor, this project has gained serious momentum.
"We've got a mix of local and national tenants that are starting to jockey for position within the development."
Genesis of entertainment district
In August 2019, local developer Daniel Pettit confirmed he was developing plans for an ambitious project that would include an indoor-outdoor concert venue surrounded by restaurants, bars, retailers and hotels. Three months later, the Waukee City Council approved a development agreement with Pettit that provided the developer $19 million in economic development grants from the city over 12 years.
In return, Pettit agreed to deliver what then was called the Quarter, a development that would include six buildings ranging in value from $3.5 million to $22 million.
A year later, the council unanimously approved an amended agreement that included city incentives of up to $32 million in property tax rebates over 20 years to the developers, which included Coin, the project's principal. The financial package, about 39% of the project's estimated cost, is among the largest negotiated by the city.
"We don't know how long it's going to take for hotels and restaurants to come back [after the pandemic] without any incentives," Brad Deets, Waukee's development services director, said at the time. "The incentives that are being offered is a property tax rebate, so no money is going upfront for any of the actual construction."
The city has estimated the development would generate about $50 million in property tax revenue over 20 years.
Changes were made to the project when Coin became involved in January 2020, he said.
"The previous ownership group wanted to have an outdoor-indoor [concert] venue and try and run it mostly themselves," Coin said. "I thought it was more appropriate to go with 100% indoor and get an operator who could generate the talent necessary to bring to Des Moines that Des Moines isn't getting today."
The concert venue is being designed as a "large-scale ballroom," Coin said. He said it will be similar to Fillmore Minneapolis, a 36,000-square-foot concert venue in downtown Minneapolis that holds up to 1,500 people. Coin said the KeeTown Loop venue will be twice the size of the Fillmore.
"It's going to be an intimate and quaint setting," Masters said. "It's going to be unique."
Des Moines already on Live Nation's radar
Coin said that before the start of the pandemic, he had reached out to a top executive at Live Nation Entertainment about possibly operating the venue proposed in the Waukee development, whose name was changed to KeeTown Loop.
"He told me that they were already interested in a Des Moines location and they wanted to talk further," Coin said.
(Live Nation did not reply to telephone and email requests for comment.)
Live Nation, which describes itself as the world's leading live entertainment company, owns, operates or leases 155 entertainment venues in North America and 76 international ones, according to its most recent annual report. A majority of the space in which Live Nation operates – 149 venues – is leased, according to the annual report. The Beverly Hills, Calif.-based company will lease eight additional sites that were under construction at the time the report was issued.
Live Nation Entertainment, which includes Ticketmaster, Live Nation Concerts and Live Nation Sponsorships, is expected to bring 100 to 150 events annually to KeeTown Loop's concert venue. If events are sold out, at a minimum, the development would attract 350,000 visitors annually, backers say.
Many of the visitors will be from outside the Des Moines area, Masters said. "How many times have you traveled to a bordering state to see live entertainment? I've done it many times, and now Iowa, Waukee, will be able to do the same thing."
Coin said Live Nation officials believe "Des Moines fits into the footprint of their touring routes. They have Chicago. They have Minneapolis, Kansas City and Omaha. They don't have anything meaningful in Iowa. … Making this happen was a game changer for us and Live Nation."
Next steps for KeeTown Loop
Site preparation work is underway and construction of the concert arena is expected to begin in the spring. KeeTown Loop's first phase of construction will include the concert venue, a 125-room Aloft Hotel by Marriott, and four retail buildings that will be located adjacent to the concert hall. In addition, streets, curbs and utilities will be installed as well as parking for about 1,300 vehicles, Coin said.
He said negotiations are underway with 10 to 20 potential tenants including retailers, restaurateurs, breweries and bars about locating in the development. He declined to name the groups, but said some would be new to the Des Moines area.
Overall, there will be more than 150,000 square feet of leasable space, Masters said.
In addition, construction has begun on an 88-unit apartment project called Center Stage.
The first event hosted at the concert venue will likely occur in late 2023 or early 2024.
Coin said he expects the development, which includes a second hotel, to be fully built out within five years.
Facebook Notice for EU! You need to login to view and post FB Comments!