Kelley to retire in March from EMC; Jean named successor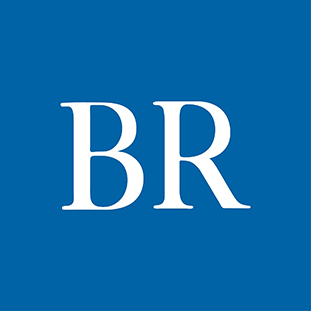 Bruce Kelley (top photo), president and treasurer of EMC Insurance Cos., has informed the company's board that he plans to retire in March after a 35-year career with the Des Moines-based property/casualty insurer.

As part of the company's succession plan, Scott Jean (bottom photo), executive vice president for finance and strategy, will replace Kelley as president and treasurer effective Jan. 3. On March 11, Kelley will retire as CEO, and Jean will become president, treasurer and CEO for EMC Insurance Cos. He will continue to serve as a board member for both Employers Mutual Casualty Co. and the EMC Insurance Foundation.

"We thank Bruce for his years of dedication to the success of EMC," said David Proctor, chairman of the EMCC board of directors. "His legacy of unwavering leadership will live on, and I wish him the best in his retirement. And congratulations to Scott Jean as he takes on the leadership of EMC."
Kelley joined EMC in 1985 as the company's first in-house general counsel and served in that position for four years. In 1989 he was promoted to executive vice president. He was named president and chief operating officer in 1991, and became CEO in 1992 when his father, Robb Kelley, retired.
"I have been honored to lead the company that was founded by my great-grandfather, John Alexander Gunn," Kelley said in a statement. "The original focus of the company was selling workman's compensation insurance to employers in Iowa. And I am proud of how we have expanded the company to offering commercial lines property and casualty insurance products in more than 40 states."

EMC, founded in 1911, had been a publicly traded stock company since 1982. In September it again became a private company after shareholders of Employers Mutual Casualty Co. approved the purchase of all remaining public shares of EMC Insurance Group. EMC is among the top 60 property/casualty insurance organizations in the country based on net written premium, and has more than 2,400 employees.

During his tenure, Kelley led the company to high levels of performance. Between 1991 and 2018, premiums climbed from $505 million to $1.9 billion, surplus increased from $278 million to $1.7 billion, and assets rose from $1 billion to $4 billion.

Under Kelley's leadership, the company also earned many honors, including EMC Insurance Group Inc. being listed on the Forbes Most Trustworthy Companies list and ranking on Chief Executive magazine's best companies for leaders. Several successful acquisitions during Kelley's tenure also led EMC into new territories and expanded its scope.

Jean joined EMC as an actuary in 1991. He was promoted to vice president and chief actuary in 2009 and executive vice president in 2015. In 2018, he moved into the position of executive vice president for finance and strategy. He has a bachelor's degree in mathematics from Iowa State University and is a fellow of the Casualty Actuarial Society and a member of the American Academy of Actuaries.
Facebook Notice for EU! You need to login to view and post FB Comments!