Large investor opposes FBL Financial Group's bid to take company private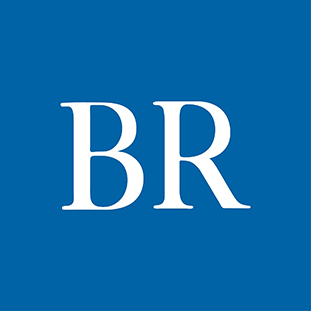 One of FBL Financial Group's largest shareholders, New York-based Capital Returns Management LLC, is contesting FBL's proposed merger and buyout offer to take itself private, saying the share price it's offering to its unaffiliated shareholders is "grossly inadequate and unfair."

West Des Moines-based FBL Financial, which does business under its Farm Bureau brands, announced on Jan. 11 that it had reached a definitive agreement with its subsidiary Farm Bureau Property & Casualty Insurance Co. (FBPCIC) in which FBPCIC would acquire all of the outstanding shares of FBL Financial Group Class A and Class B common stock that neither FBPCIC nor the Iowa Farm Bureau Federation (IFBF) currently own for $56 per share in cash.

Following the proposed $528 million transaction, FBL Financial Group would cease trading on the New York Stock Exchange and become a privately held company. The offered price represents a 56% premium to FBL Financial's 90-day volume-weighted average share price as measured on Sept. 3, the company said when it announced the proposed merger.

In a preliminary proxy statement filed Friday, Capital Returns Management urged FBL shareholders to reject the transaction. Founded in 2003, Capital Returns is a specialist insurance industry investment manager that has owned stock in FBL at various times, and purchased a significant position in the stock during 2020.

"We were surprised and disappointed that FBL and its Special Committee agreed to the buyout by affiliates for $56 per share, a price we regard as significantly below the fair price for FBL and significantly below the price that FBPCIC and IFBF could pay for the shares of FBL that they did not already own," Capital Returns stated in the proxy to shareholders. "We had communicated our views regarding the fair value of FBL in a transaction with FBPCIC and IFBF and had provided the Special Committee with data justifying our view that the stock in such a transaction was worth more than $70 per share."

Capital Returns said that three life insurance company deals consummated in 2020 — Fidelity National Financial's acquisition of FG Holdings, the acquisition of Global Atlantic Financial Group Ltd. by KKR & Co., and American Equity Investment Life Holding Co.'s deal with Adams Street Partners — "are indicative of the multiples and prices that an arm's length buyer would pay for FBL," which Capital Returns said indicates a value for FBL of $65.58 per share.

The fund management company also said it believes the analysis of comparable transactions conducted for FBL was "fundamentally flawed" because it did not include FNF's acquisition of FGL Holdings last year, which Capital Returns said to its knowledge was the only acquisition of a publicly traded life insurance company in over five years. That transaction had a price to book value multiple (excluding accumulated other comprehensive income) of 1.65x. At that multiple, FBL would be valued at $74.51 per share.

Capital Management also noted that the special committee's financial adviser deemed any solicitation of offers from potential third-party buyers other than FBPCIC and its affiliates as "futile" because FBPCIC's ownership stake in FBL is so significant. As a result, the special committee did not actively solicit competing bids for FBL, according to Capital Management's proxy.

In response to the Business Record's request for a comment, FBL emailed the following statement this morning:

"The unanimous decision of the FBL Financial Group Special Committee and full Board of Directors to approve Farm Bureau Property & Casualty Insurance Company's ("FBPCIC") $56.00 per share all-cash offer followed a rigorous review, including advice from the Special Committee's independent financial and legal advisors, and negotiation focused on maximizing value for FBL Financial Group's unaffiliated shareholders," the company stated. "FBPCIC's offer was reviewed over four months in extensive detail, including compared to FBL Financial Group's standalone prospects and in the context of an actuarial appraisal developed by an independent, leading expert. The Board is confident the transaction is a compelling opportunity for shareholders to realize immediate, certain value."

Kathleen Till Stange, vice president for corporate and investor relations with FBL Financial, said the company expects to hold a special shareholder meeting "in the relatively near future." The specific date will be disclosed in FBL's definitive proxy materials for the special meeting, which the company expects to file as soon as possible, she said.
Facebook Notice for EU! You need to login to view and post FB Comments!