Large warehouse, distribution center proposed in north D.M.
Site is where NorthRidge Mall was planned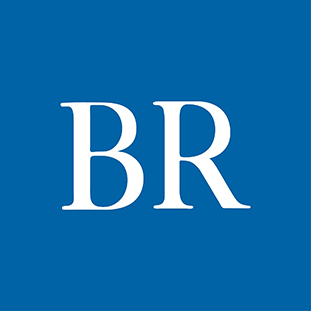 A large distribution center and warehouse project is proposed in north Des Moines on a site once eyed for a regional shopping center.

This week the Des Moines City Council changed the land designation and conceptual development plan of 26 acres at 4600 and 4700 N.E. 14th St. to industrial from commercial, a move that allows the development of a 1 million-square-foot warehouse and distribution center.

"That ground has been vacant for more than 30 years," said Linda Westergaard, a Des Moines City Council member whose ward includes the area. "This is a win for us. Jobs will be created when the building is constructed and when people are hired to work at the warehouse."

In 1999 and early 2000, Edina, Minn.-based Jerry's Enterprises Inc. bought nearly 60 acres south of Interstate Highway 35-80 on the northwest corner of Northeast 14th Street and Northeast Broadway Avenue, Polk County real estate records show. The company's request to designate the land as industrial was for the eastern portion of the tract.

The undeveloped land is where General Growth Properties in 1985 proposed building NorthRidge Mall, a regional shopping center that at the time would have cost $66 million to develop. Plans for the mall were stalled after General Growth and the city of Des Moines were turned down for a federal grant that would have helped pay for development costs.

Jerry's Enterprises is the umbrella company that operates more than 40 Cubs Foods supermarkets in Minnesota, Wisconsin and Florida, as well Country Market, Jerry's Foods and Save-A-Lot grocery stores and liquor and hardware stores, according to a profile on Dun and Bradstreet's website.

When the company bought the land, its officials were considering bringing Cubs Foods to the Des Moines area, said Michael Anthony, senior project manager for the Opus Group, a group of commercial real estate development, construction and design companies headquartered in Minneapolis with offices in Des Moines and other places across the country.

"With the competition in the grocery market, they obviously did not do that at that time," Anthony said. "They've held on to the property for quite some time."

Opus Group is developing the parcel on behalf of Jerry's Enterprises, which more than three years ago transferred ownership of the land to ILEX Group LLC, which Jerry's Enterprises manages.

Plans call for the development to be a "classic, industrial distribution and warehouse facility," Anthony said. The facility will include either speculative warehouse space or space for a Fortune 500 company, he said.

Anthony said officials at Jerry's Enterprises decided to develop the land because there's "an appetite for industrial space in this marketplace."

Currently, numerous warehouse and industrial projects are under construction in the Des Moines area, including Opus' development in Ankeny's Corporate Woods Industrial Park and Graham Warehouse's Anderson Warehouse Development located on 75 acres east of Northeast 56th Street in Altoona.

In Bondurant, Amazon is building a fulfillment center whose total area is more than 2.6 million square feet, according to building permit information.

Anthony said plans were being made for the Northeast 14th Street warehouse and distribution before Amazon announced it was entering the Des Moines-area market.

Numerous steps must be completed before construction begins including completing an environmental study and gaining approval of a site plan, Anthony said.
Facebook Notice for EU! You need to login to view and post FB Comments!