Latest local coronavirus updates: March 13 | 11:27 a.m.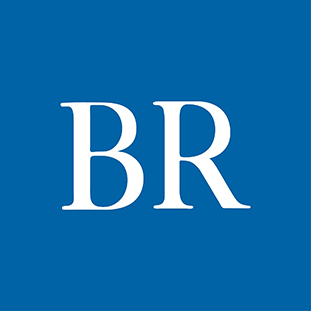 Public Health and Government
The Iowa Department of Public Health released guidance directed at school administrators overseeing grades preK-12 on Thursday. If a child or staff member in a district is identified with COVID-19, local health officials will determine when students and staff should return to schools and what additional steps are needed for the community, the IDPH said. Schools are also asked to report greater than 10% absenteeism due to illness in an online reporting system. A full list of recommendations for districts is available online.

The Iowa Department of Public Health also released mass gathering recommendations Thursday. "Iowa has not identified community spread of COVID-19 at this time, and absent community spread or additional guidance from our federal partners, we aren't making any recommendations to cancel events," said Dr. Caitlin Pedati, IDPH medical director and state epidemiologist. The IDPH reiterated advice given nationally by the Centers for Disease Control, asking older adults and those with chronic health conditions to avoid crowds and stay away from individuals who are sick; and recommending that event organizers prepare for possible outbreaks and ensure contingency plans are in place. Updates by the IDPH are available online.

The city of Des Moines is reviewing protocols for public meetings in response to the spread of COVID-19. A joint meeting of the City Council and the Civil and Human Rights Commission has been postponed until May 14, and a senior leadership task force is reviewing the city's public meeting schedules and locations for the next two months. More information and updates are available at www.dsm.city/COVID19.

Arts and Culture
Organizers of RAGBRAI, the Register's Annual Great Bicycle Ride Across Iowa, are extending the deadline to register for the ride and to receive refunds. The new date will be June 1. The organization is proceeding with plans to host the ride July 19-25 as scheduled. Questions may be directed to Anne Lawrie at anne@ragbrai.com.

Minor League Baseball is delaying the start of the 2020 MiLB season, affecting eight Iowa MiLB teams, including the Iowa Cubs in Des Moines. The Cubs may miss out on hosting multiple home games in an extended delay, President and General Manager Sam Bernabe told the Des Moines Register. After announcements by the MiLB and Major League Baseball, Little League International announced a temporary suspension of all league activities until April 6; more information and updates are available at www.littleleague.org/player-safety/coronavirus-update.

Tallgrass Theatre Company in West Des Moines is continuing its scheduled production of "Wonder of the World" as planned, the organization announced this morning. The organization operates in buildings owned by the West Des Moines school district, and may have to cancel if the district chooses to cancel events or close facilities; Tallgrass Theatre Company is monitoring federal, state and local recommendations. Patrons who need to change an existing reservation may contact the box office at tickets@tallgrasstheatre.org.

Education
As nearly three-fourths of Des Moines public school students qualify for free or reduced-price meals, DMPS will offer grab-and-go meals from all middle school sites on March 26 and 27, between 11:30 a.m. and 12:30 p.m. Ongoing updates during the district's temporary closure (which begins at 6 p.m. today and ends March 29) are available at www.dmschools.org/coronavirus.

Simpson College will keep residence halls and food services open, but is extending spring break through Sunday, March 29, interim President Bob Lane announced today. All May Term international travel courses are canceled, and a final decision regarding domestic travel and on-campus May Term courses will be made by March 23. Simpson faculty and IT staff will use the additional week to adapt courses to online learning, although Lane said the college hopes to return to in-person classes this semester. In addition, the campus is canceling events expecting 50 people or more in attendance. More information and updates are available at www.simpson.edu/covid19.

The Board of Regents will hold a meeting by telephone on Tuesday to consider changes to the board policy manual allowing emergency authorizations affecting Iowa institutions. The proposed policy would enable the president of the Board of Regents to declare a state of emergency at one or more of the institutions overseen by the Board of Regents. The action would allow the president to suspend all or any portion of the Board of Regents Policy Manual; the full proposal is available online. The meeting, which was originally scheduled as an in-person session in April, will now be hosted online with a public listening option. Public comments must be directed online.

See updated coronavirus news at businessrecord.com/coronavirus.
Facebook Notice for EU! You need to login to view and post FB Comments!