Leader Q&A: How might a recession affect manufacturing?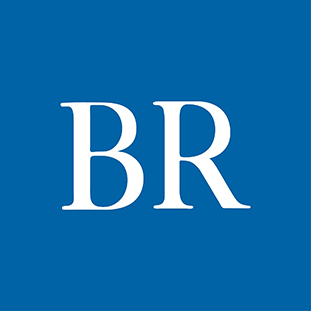 The following is a Q&A with Mike Ralston, president of the Iowa Association of Business and Industry, about how the current economy is affecting manufacturing.
What is the general outlook for the manufacturing industry in 2023?
Based on what we hear from ABI members across Iowa in our quarterly survey, folks are pretty positive about the economy. Fifty-six percent of those who responded expect their business to stay the same or grow. Most of them, in fact — something like 60% of them — expect to make a capital expenditure in the near future. Businesspeople don't make those kinds of expenditures unless they think something good is going to happen. Those things make me feel pretty positive about the state of the economy.
What are some of the primary influences on the labor market right now, and do you see anything changing in 2023?
Certainly pay has increased. That's No. 1. If you're a manufacturer in the state and you're not paying a competitive wage, you're not going to stay in business for long. As for benefits, I know of an employer in north Iowa — they pay the entire cost of employee health insurance. I don't know what that total cost would be, but they have about 800 employees. That's a pretty good benefit.
What are manufacturers doing to combat a tight labor market? What is working?
Alternative shifts and paying attention to things like child care and housing incentives. Also, they are certainly tapping pools they might not have thought of before. People who were incarcerated, for instance. Recruiting employees who don't speak English and paying them to learn. All of those things that are happening are examples of creativity. Having an on-site day care; some folks help with transportation. Anything they can do.
What challenges lie ahead in 2023?
One of the challenges is the cost of materials is on the rise. Energy costs are soaring. Supply chain issues continue to plague manufacturers. They might make an order and it takes maybe seven or eight weeks to get it. They're working through different vendors — anyplace they can go to fill their supply chain.
What can be done to keep workers in Iowa?
There aren't too many good things to come out of the pandemic. The pandemic sort of took the pressure off hiring. For businesses, we're talking about some record years. Of course, the workforce is always an issue. It's been that way for years and it continues to be an issue. We just need some big gains in population in Iowa. That leads to things like immigration reform so we can get people here. [Companies] can offer alternative shifts that might [help] people to get their kids to school, work six hours and get back to get the kids from school. Anything they can do to be flexible.
Do you expect supply shortages to continue?
Yes, our members expect supply chain issues to continue. There has been some improvement. Where orders might have taken 15 or 16 weeks to fill, employers are getting supplies from someplace else and now it's taking more like seven or eight weeks. I guess that's improvement. There's still a long way to go. We're finding manufacturers are increasing inventory on both ends. If they can find a supply of a part, they get it and they store it. Maybe they're making their products a little bit ahead of time.
Economists are forecasting a 100% probability of a recession within the next year. What will this mean for the industry?
A lot of folks would agree with that prediction. The answer is we don't know the impact. One would argue if there is a recession, it would mean decreased orders, decreased jobs, decreased profits. At the same time, folks are now meeting all of those orders.
If there is a recession, what type of reaction do you expect in terms of layoffs, employment, restructuring or other changes?
Iowa manufacturers are doing everything they can to prepare for a possible recession. That might mean many things. I really don't believe it means — at least for private companies in Iowa — reduction in employment. They are afraid if they lose [employees] they will never get them back. They're being conservative with their balance sheet. That's what I'm hearing.
Joe Fisher is a freelance contributing writer.
Facebook Notice for EU! You need to login to view and post FB Comments!