'Can employers take workers' temperatures?' A recent Newsroom 515 panel discussion answered COVID-19-related questions, other law topics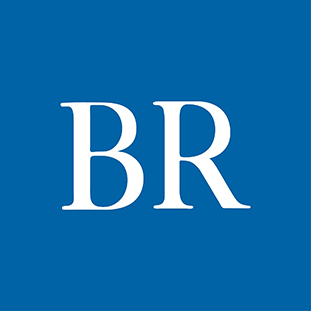 The Business Record on March 11 held a Newsroom 515 panel discussion on legal issues including the coronavirus and its effect on the workplace.

Since the discussion, Iowa Gov. Kim Reynolds has encouraged employers, when practical, to allow employees to work from home. She has also ordered numerous types of businesses closed until at least April 7. The moves are an effort to slow the spread of the highly contagious virus, which can lead to respiratory disease.

While at least 42,000 Iowans are newly jobless due to closures of restaurants, bars and other places, many employees continue to go to their workplaces, sitting near co-workers and interacting with customers. One Newsroom 515 participant asked the panel whether employers are allowed to take the temperature of workers.

The following is the answer to that question and highlights of other issues discussed.

Taking employees' temperatures
In normal times, employers cannot take the temperatures of their workers or ask if they have been exposed to COVID-19 or whether they have any underlying medical conditions such as cancer or heart disease that could be worsened by the virus.

During normal times "you can't ask those sorts of questions," said Kelsey Knowles, an attorney with Belin McCormick law firm in Des Moines. "I think there is a danger in this situation that we care so much about protecting our employees and keeping them safe that employers potentially [will be able to] cross the line."

On March 18, the U.S. Equal Employment Opportunity Commission issued guidelines that allow employers covered by the Americans with Disabilities Act to take the temperature of employees during the pandemic. The EEOC, however, warned that some people infected with COVID-19 may not have a temperature.

The agency said employers could require a note from a doctor stating that a worker infected with COVID-19 is healthy and can return to work. In addition, employers can delay the start date of a new worker who exhibits signs of having the virus and can withdraw a job offer if an applicant who has COVID-19 is unable to start a new position.
Selectively letting people work from home

An audience member asked whether employers can be selective in who is allowed to work from home, particularly if an employee has cancer or autoimmune or other diseases.

Knowles said it could be considered a reasonable accommodation to allow a worker with cancer or other disease to work at home.

"I think the law already allows you to provide [the worker] with additional flexibility that you don't provide to somebody else," she said.

Businesses, though, would run into legal problems if they laid off a worker who was pregnant or had cardiac problems or other medical conditions because the employer was worried about the effect of COVID-19 on the person.

"That's a different question," Knowles said. "That is discriminating against folks with special circumstances."

Jo Ellen Whitney, an attorney with the Davis Brown law firm in Des Moines, said when people with special circumstances are allowed to work at home, employers should provide a written notice that explains the work provisions are temporarily in place during the pandemic.

"You're saying to that employee that while we are willing to do this [now] it is not necessarily something we can do long-term," she said.
Establish pay policies

Some employees undoubtedly will get exposed to COVID-19 in the workplace. Or, they may get ill from the common cold or influenza and think they have the coronavirus, Whitney said.

"We've had people ask, 'Do we pay people?'" Whitney said. "One of the things they are worried about is opening the door to paying everybody who gets exposed to a cold or the flu or anything else in the workplace. … What we've been telling them is that I think this is a unique situation."

Employers should tell their workers that the decisions made now may not be the same decision made six months from now, Whitney said. "You have to tell your people that 'We are continuing to monitor the situation, and these policies may change as the situation changes.'"
When to get a patent

Patents are designed to motivate people to have a monopoly on their invention or discovery for a certain number of years, said Todd Van Thomme, an attorney with the Nyemaster Goode law firm in Des Moines.

Over the years, however, the U.S. Supreme Court has whittled away at patent laws, particularly in the area of medical diagnostic tests, Van Thomme said.

"There's less of a fiscal incentive [now] for companies to invest in medical diagnostic systems and tests that perhaps would have helped in a situation like we're finding ourselves right now," he said.

Earlier this year, the high court rejected an appeal by Quest Diagnostics Inc. that wanted to restore its patent for a test that detects an autoimmune disease.

The #MeToo movement and businesses

#MeToo, a movement to raise awareness of sexual abuse and assault in society, has affected the steps businesses take before hiring new workers or merging or acquiring other companies, Whitney said.

"We're getting to the place now where our due diligence involves asking whether [a potential new employee] has ever had a sexual harassment complaint filed against them," Whitney said.

In addition, when companies are considering merging or one business is contemplating buying another, questions are being asked about sexual and racial harassment claims, settled and outstanding, she said.

Companies "don't want to bite off a lot of liability risks that [they] would not otherwise want to have," Whitney said.

Marijuana legalization

On Jan. 1, recreational use of marijuana became legal in Illinois, the 11th state in the country to legalize the drug. Thirty-three states, including Illinois, Minnesota and Missouri, allow marijuana to be used for medical reasons.

"The drug's legalization has some employers asking how the law changes affect their employees," Knowles said.

"Frankly, some employers are very pro-legalization," she said. "Others have employees who operate big, heavy equipment and they want to be sure that their employees are not impaired while working.

"It's important to make sure any drug-testing policies align with company goals," Knowles said. "If you have a drug testing policy that says you're going to fire people if they test positive for marijuana and you don't want to do that, you need to fix that policy."

Legal questions will also soon be raised on how to accommodate employees who have a prescription to use medical marijuana, albeit in a state other than Iowa, Knowles said.

"How do we accommodate it?" she said. "Is it like a prescription for painkillers?"

State laws will likely evolve to address those and other questions, Knowles said.
Watch the panel discussion
To watch the Newsroom 515 panel discussion, go to
https://bit.ly/2QVyqoX
Facebook Notice for EU! You need to login to view and post FB Comments!