Letter from the president and CEO: dsm Editor-in-Chief Christine Riccelli to retire at year-end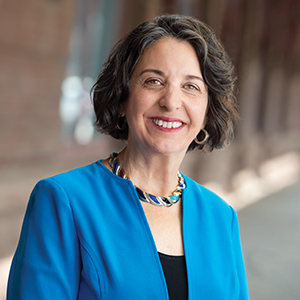 After 14 years at Business Publications Corp., Christine Riccelli has announced she will retire as dsm editor-in-chief at the end of the year. Riccelli began working at BPC as editor of the magazine in 2008 and was appointed editor-in-chief in 2019.

"For the past 14 years, I've had the immense privilege of sharing the stories of the dynamic people, places and things that have shaped the Greater Des Moines community," Riccelli said. "I'm exceedingly grateful not only to the community for trusting us with their stories but for the opportunity to work with such a talented and creative team — both staff members and contributors. I've no doubt the best is yet to come for the magazine and for all our products."

In her role, Riccelli has been at the helm of BPC's award-winning magazine division, overseeing coverage of arts, food, homes, philanthropy and issues, among other topics. Highlights of her tenure include the expansion of dsm and ia magazines and their related digital products, as well as the addition of multiple specialty publications and events.

Specifically, she has led the evolution and growth of the dsm brand, which now includes six print publications per year; dsmWeekly, dsmWealth, and ia digital newsletters; the annual print editions of ia, Inclusion, Lifting the Veil and Home; and four websites and seven social media platforms. She also has been instrumental in the expansion of dsm events, including the Home Design Awards, Sages Over 70, LGBTQ Legacy Leader Awards, the Lifting the Veil series and Discover Diverse Des Moines.

Riccelli's dedication to the highest journalistic standards has been unwavering. Under her leadership, dsm has been recognized for excellence by the City and Regional Magazine Association.

In addition, Riccelli has been integral in advancing BPC's diversity, equity and inclusion initiatives, increasing coverage and inclusion of diverse communities, expanding the roster of freelance contributors, and presenting thought-provoking content.

"Christine's high standards and deep editorial knowledge as well as her incredible knowledge of the community and state have been exemplary," said BPC founder Connie Wimer, "Through her work, she has elevated people, places and critical issues, and has truly made a difference in our company and our community."

Riccelli will continue with BPC as a part-time contributor in the future, and plans for filling the editor position will be announced soon.

– Suzanna de Baca, president and CEO of BPC

Read the July/August issue of dsm magazine here.
Facebook Notice for EU! You need to login to view and post FB Comments!