Mainframe Studios to get colorful makeover; large pledge to help complete renovations
The Lauridsen family's $3 million donation will help pay for finishing renovations at Mainframe Studios, which houses affordable workspaces for artists and low-cost office space for nonprofit arts groups.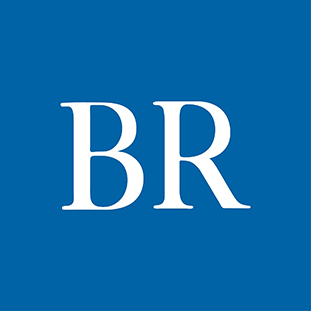 A colorful mural will transform the exterior of Mainframe Studios at 900 Keosauqua Way, making it stand out to passersby.
Rendering special to the Business Record
A nondescript concrete multistory building on the northern edge of downtown Des Moines will get a colorful makeover that will make the structure standout to passersby, the Business Record has learned.

In addition, philanthropists Nix and Virginia Lauridsen have pledged $3 million to Mainframe Studios that will be used to help pay for the renovations of two floors and the exterior makeover. The Lauridsens have funded $1.3 million of the pledge. The remaining $1.7 million is a challenge to the community to match by June 30, according to Siobhan Spain, director of Mainframe Studios at 900 Keosauqua Way.

Spain said $200,000 of the $1.7 match has been raised. She said she's confident the remaining $1.5 million match will be raised by the June 30 deadline.

Mainframe Studios, which opened in late 2017, houses affordable workspaces for artists and low-cost office space for nonprofit arts groups. The five-story concrete block building, which originally opened in 1983, housed Northwestern Bell Co.'s data center for about 10 years and then became a call center for Qwest and later CenturyLink.

Local real estate developer Justin Mandelbaum, through Des Moines Arts Inc., bought the building and some adjacent properties in late 2014. Three of the building's five floors were renovated, adding studios for artists and offices for nonprofit groups. The facility is at full capacity with 89 tenants sharing 75 studios. Mainframe Studios has a waitlist of 120 applicants, who have submitted portfolios and paid a deposit.

The money donated during the fundraising campaign will allow the final two floors to be renovated, creating 110 additional studios.

The donations will also allow the appearance of the 160,000-square-foot building's exterior to be transformed. According to Spain, when Mainframe Studios supporters approached the Lauridsens, "we wanted something to show [them] as an idea, and they loved it."

Painting contractors will be hired to do the work after new windows are installed, Spain said. "We are in the process of researching what paint products will work best, which may alter the final design and its colors somewhat. But we will finally be visible — and findable."

The exterior makeover of the building comes as other improvements are occurring on Keo, downtown Des Moines' most heavily traveled street. Among them: Aust Real Estate LLC is proposing a $4.8 million historic restoration to long-vacant property at 1201 Keosauqua Way. The former Owen Crist Auto Body Services Inc. shop at 1221 Keo was renovated by Joe Cordaro, principal of Benchmark Real Estate in West Des Moines. Townhouses are under construction at 1331 Keo.

Renovation work on one of the floors at Mainframe Studios is expected to begin this spring with completion by fall. Renovation of the final floor will likely be completed by spring 2021, Spain said.

Mandelbaum, in a prepared statement, said he's grateful for the Lauridsens' generosity. The couple also provided a $1 million gift to Mainframe Studios in 2017.

"Their renewed commitment is a testament to its success to date, and hopefully their challenge inspires the community to help raise the remaining $1.7M of our capital campaign," Mandelbaum said.

Nix Lauridsen owns the Ankeny-based Lauridsen Group Inc., a collection of seven health and nutrition companies with more than 50 manufacturing and sales locations in 20 countries and sales in more than 60 countries. Virginia Lauridsen is an assistant music professor at Simpson College.

The couple have donated money to numerous Central Iowa projects, including the skatepark under construction along the Des Moines River near Wells Fargo Arena. The park, which is nearing completion, will be called Lauridsen Skatepark.

RELATED ARTICLE: The push to raise $5.5 million
Facebook Notice for EU! You need to login to view and post FB Comments!