Majority of Iowa stocks down in July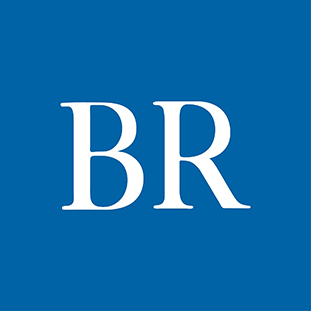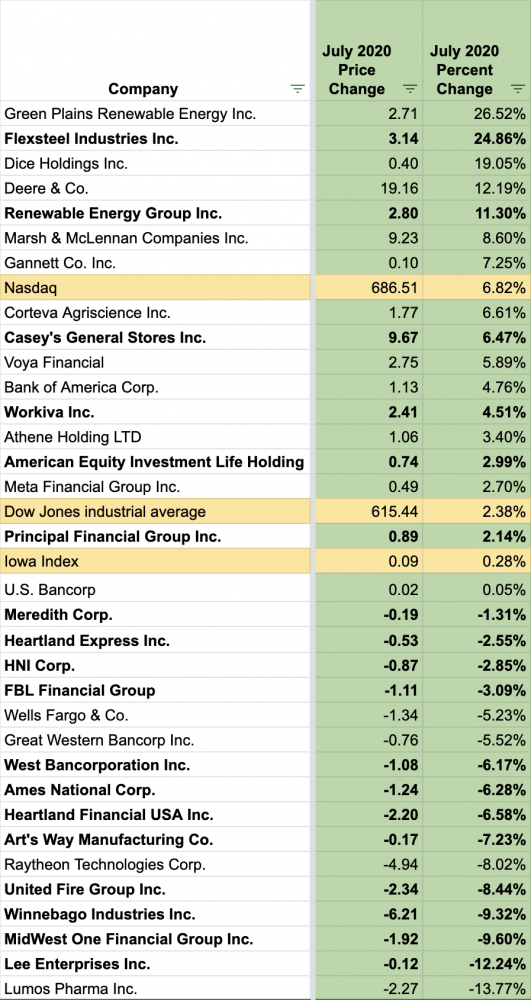 July was a good month for the stock market overall. Most major indexes finished in positive territory with the S&P 500 now positive on the year. Market uncertainty still looms due to higher COVID-19 case numbers, the expiration of additional unemployment benefits and second quarter-GDP numbers.

Twelve of the 18 Iowa-based companies on the Business Record's Iowa Index posted stock price losses for the month. Lee Enterprises Inc. was the only company that saw a double-digit percentage loss at -12.24%. Six of the 18 posted gains in stock price; two posted double-digit gains.
For the second month in a row, Flexsteel Industries Inc. had the largest gain of the month with a 24.86% increase. Renewable Energy Group Inc. had the second-biggest gain with a 11.30% increase. Casey's General Stores Inc. was third with an 6.47% increase.
Lee Enterprises Inc. for the second month in a row posted the biggest percentage loss at 12.24%. MidWest One Financial Group Inc. had the second-biggest loss with a 9.60% decrease. Winnebago Industries Inc. was third with an 9.32% decrease.
The Iowa Index, an unweighted average price of 18 Iowa-based public companies, increased 0.28% in July, compared with a 6.82% increase in the Nasdaq stock index and a 2.38% increase in the Dow Jones industrial average.
The Iowa-based companies that make up the Iowa Index are in bold in this list of companies with sizable operations in the state.