Mall owner: Turmoil swirling around Kohl's won't affect Merle Hay project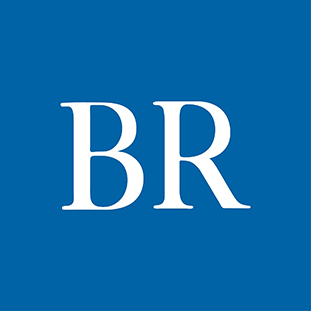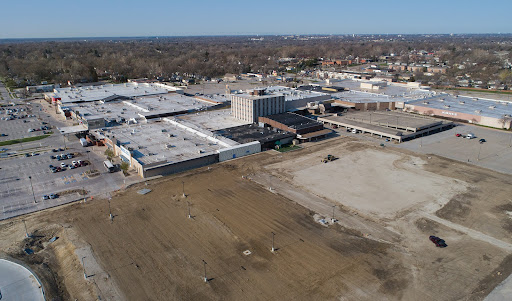 The building at Merle Hay Mall that housed the former Sears department store has been razed and grading of the site is completed. Construction of a new Kohl's department store will begin soon. The current Kohl's store can be seen in the upper right corner of the photo. Sears, an original mall anchor, had been on the north end of the mall, located at 3800 Merle Hay Road in Des Moines. Photo by Duane Tinkey
This week, the owners of the department store chain J.C. Penney made an offer to buy rival Kohl's, according
to news reports.
The offer by Simon Property Group and Brookfield Asset Management comes during a time when Kohl's is being pressured by stockholders to improve the Wisconsin-based chain's financial performance.

The turmoil, though, is not affecting plans for Kohl's to relocate its Merle Hay Mall store from the west side of the property to the east, where it will be more visible from the heavily traveled Merle Hay Road, said Elizabeth Holland, the mall's owner.

"What they are doing is so beneficial to them at Merle Hay," she said. "None of the corporate-level issues are affecting what is going on in real estate for us."

Kohl's will be moving to a site that for decades had been occupied by a Sears department store. The building occupied by Sears has been razed and the site graded.

The concrete pad on which a new Kohl's store will be built has been repaired, Holland said. "We'll be delivering it to Kohl's next week and they will start working on their new store so that it will be open by fall."

The west side of the mall where Kohl's is now located is being redeveloped to include a multi-story hotel and 3,500-seat arena and training center. The multipurpose arena will be the new home of the Des Moines Buccaneers hockey team. Other sporting activities, concerts and events will be held in the arena, which will be located in the building that once was home to Younkers department store.

Redevelopment costs of the mall site, located at 3800 Merle Hay Road, are estimated at nearly $139 million.

Last week,
the Iowa Economic Development Authority approved
designating $26.5 million from the Iowa Reinvestment Program to the mall redevelopment project. That approval coupled with construction beginning both on the arena and the new Kohl's stores will help spark interest from national retailers in locating stores in the mall, Holland said.

The timing of the start of the projects coincides with the annual meeting of the International Council of Shopping Centers that will be held in late May in Las Vegas, Holland said. The annual event attracts national and international retailers and provides an opportunity for owners of retail spaces to showcase their properties, she said.

"We have reached out to all of the tenants that we believe would benefit from a reinvigorated Merle Hay," Holland said. "Some of them would be coming back to Merle Hay. Some would be opening new stores at Merle Hay. …

"We're just really excited to be able to show people that as these types of assets [shopping malls] have shifted in what their highest and best uses can be, we have shifted also."

Among the potential tenants Holland said she is wooing are restaurants because the businesses would benefit from both the arena and Flix Brewhouse, which is located on the south end of the mall.

The Texas-based brewery and movie theater chain is adding reclining seats to its theaters and making other improvements to its site, Holland said.

"We're just very excited to finally be moving forward with all of the pieces" of the Merle Hay redevelopment, she said.

RELATED ARTICLE:
Merle Hay Mall redevelopment 'catalytic project' that will transform Douglas Avenue, officials say
Facebook Notice for EU! You need to login to view and post FB Comments!