Market District Update: In 20 years, valuation of Market District land has grown 55%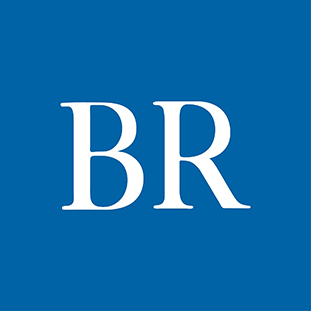 In 2006, at the foot of the Iowa state Capitol, an adult bookstore operated at 200 S.E. Sixth St.
The 2,400-square-foot, one-story brick building with a stencil of a phoenix in its front window was surrounded by vacant lots and dilapidated buildings. The building and the nearly 1-acre tract it occupied were valued at $197,000.
Fast-forward 14 years. The building has been remodeled and now houses an Enterprise Rent-A-Car outlet. A crumbling parking area in front of the structure has been replaced with landscaping, a new walkway, steps and black metal fencing. To the south is a new paved parking lot for rental vehicles.
The parcel, owned by D. Wright Properties Inc. in Carlisle, is now valued at $444,000, more than double its 2006 valuation, Polk County assessor records show.
"That was one of the first projects I was involved with when I got on the council six years ago, and people were opposed to having the rental-car business there," said Joe Gatto, the Des Moines City Council member who represents the area. "Now you look around and see all that is going on just on that street and you shake your head. I never would have envisioned it."
Immediately to the south is a new three-story office building and parking garage. Across the street are two new apartment buildings. Another new apartment building is just to the north.
In 20 years, the assessed value of the properties on that two-block span of Southeast Sixth Street has swelled from $569,400 in 1999 to more than $19.3 million in 2019, assessor records show.
It's that type of growth in valuation that city planners expect to see as other sections of the Market District are developed.
In 1999, the 325 properties located in the 260-acre area had an assessed valuation of $66.7 million, adjusted for inflation, according to assessor records. In 2019, the value had grown 55% to more than $103.5 million.
Included in the area are 31 properties owned either by a government agency or utility. Most of those properties will become taxable after they are sold to the private sector by the government entities.
City officials are estimating that in the 39-acre area proposed for redevelopment by JSC Properties, Des Moines will receive $55 million over 20 years from the sale of city-owned land and the protected property tax dollars that will be available from tax increment financing, said Ryan Moffatt, the city's economic development coordinator.
"After that, the sky's the limit in the terms of [property tax] generation in this area," he said.
RELATED ARTICLES:
Developers eye features that will surprise visitors
Copying a Denver success story
What's the future of Market District's single-family housing?
MidAmerican Energy officials mum about redevelopment of 11-acre tract
Hayes: Former scrap processing site will be used as parking area for construction workers in Market District
Interactive property value map
Facebook Notice for EU! You need to login to view and post FB Comments!