Meet Kate Hayden, our newest reporter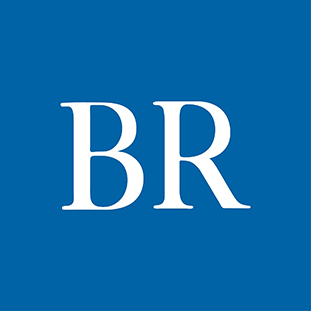 A lesson for today's college students: Networking starts in your classroom.
We're very excited to introduce you, our readers, to the newest reporter to the Business Record newsroom — Kate Hayden. She arrived at the Depot on Fourth on Feb. 19, and her byline has appeared in several of our publications already. She's a smart and engaging young woman, whom I had the privilege of teaching in an editing class while an adjunct at Simpson College several years ago. It turns out you never know when you might be making professional connections.
Now we want you to connect with her.
As with the Business Record's other reporting crew, including Managing Editor Perry Beeman and senior staff writers Kent Darr and Joe Gardyasz, Hayden will focus on various topics, but her attention will zero in on what is going on in the tech sector and what innovations are cropping up at long-standing companies and startups in the state. She'll helm our new weekly e-newsletter — Innovation Iowa, it comes out each Thursday — and be the chief content creator for the accompanying website innovationia.com. Some of her writing will also appear in our weekly print Business Record, the AM and PM Daily e-newsletters and the annual Innovation Iowa magazine.
In other words, regular readers will see her work a lot.
Her arrival means we're expanding our resources to cover the Greater Des Moines business community in a deeper way. Hayden and the rest of the reporting crew aim to deliver stories that are relevant to your business and how you do business.
I wanted to make sure you know a little bit about Hayden and how to reach her for story ideas and networking on tech and innovation. Please read the short Q&A below — she believes in being concise.
Hayden can be reached at katehayden@bpcdm.com and 515-288-3578. As always, you can send any and all stories and news releases to newsroom@bpcdm.com.
Thanks for your continued reading of the Business Record — and for welcoming our newest reporter.
P.S. College students, ask those guest speakers and adjunct professors for business cards and to go out to coffee. You never know when that relationship will help you in the future.
Could you tell us about your background – where did you go to school and where has your career taken you so far?
My background starts in Indianola: I received my degree in multimedia journalism/political science at Simpson College, and worked part time as a reporter with the Record Herald and Indianola Tribune. From there, I spent nearly three years working on general assignment at the Charles City Press, a daily in northeastern Iowa, eventually covering everything from city government, state politics and education to arts/entertainment, as well as occasional column writing.
What do you enjoy about reporting?
I always loved writing, but I wasn't either creative enough or disciplined enough to write my own fiction. I finally figured out that translating other people's stories into print or other media was more interesting, anyway — and it's a good excuse to be curious and ask questions.
You've been on the job for a just a few days, but what has struck you about Des Moines or the business community or your beat so far?
I've always loved Des Moines, but it's grown faster than I could have realized in three years out of Central Iowa. I'm excited to dive into the tech/innovation community, which has already been extremely welcoming and friendly.
What do you enjoy doing outside of work?
Traveling, visiting new breweries, meeting people for coffee and making creative messes out of well-intended craft projects.
---
If you have a story to be told, or know of one that should be shared, please don't hesitate to contact Kate Hayden at
katehayden@bpcdm.com
or 515-288-3478. You can also reach our newsroom (
newsroom@bpcdm.com
or
suzannebehnke@bpcdm.com
)
We have a new enewsletter, Innovation Iowa, that comes out on Thursdays. You can sign up at innovationia.com and click on "get the enewsletter." In addition to the e-newsletter, we have launched a new companion website, innovationia.com, which will house our innovation coverage. If you have any feedback on the e-newsletter or website, please help us make the best product possible by providing feedback at innovationia.com/contact.
Facebook Notice for EU! You need to login to view and post FB Comments!