Meet the 2018 inductees to the Iowa Insurance Hall of Fame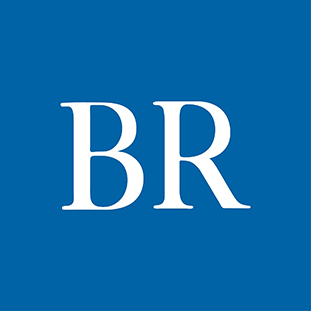 From left: Steven C. Harms, Larry Jansen, James Luhrs, Duane Monson, Larry Zimpleman
Five exemplary leaders have been selected for induction into the Iowa Insurance Hall of Fame.
The 2018 inductees will be honored during the 22nd annual induction ceremony to be held April 26 at the Prairie Meadows Convention Center in Altoona. They are:
Steven C. Harms, retired president and chairman, Rain and Hail LLC.

Larry Jansen, retired president and CEO, Grinnell Mutual.

The late James Luhrs, retired president and CEO, Equitable of Iowa.

Duane Monson, retired county mutual manager and independent agent.

Larry Zimpleman, retired chairman and CEO, Principal Financial Group.

Steve Harms began his insurance career with Rain and Hail in 1973 as an independent crop adjuster during the summer months, and three years later joined the company full time as a field supervisor. He held various positions involving every aspect of insurance operations and climbed the ranks to executive vice president by 1992. When the company launched its international operations, Harms was elected president of Rain and Hail Insurance Service International and led expansions into Mexico, Brazil and Canada.

In 2001, his 25th year with Rain and Hail, Harms was elected the company's president. The next year, he was named president of Rain and Hail Insurance Service Inc. and president of Rain and Hail Insurance Service Ltd. In 2005, he was elected president and chairman of the board of Rain and Hail LLC, Rain and Hail Insurance Service Inc. and Agri-General Insurance Co. — positions he held until his retirement in 2012.

Harms was an influential leader within the agricultural insurance industry. He served as chairman of the National Crop Insurance Services from 2009 to 2011 and the American Association of Crop Insurers from 2006 to 2008. He also testified before Congress on the importance of federal crop insurance and led efforts through federal farm bills to ensure a vibrant crop insurance safety net.

Larry Jansen began his insurance career in 1969 with Hawkeye Security Insurance Co., and in 1979 he joined Grinnell Mutual as a personal lines underwriting manager. He was named president of Grinnell Mutual in 2012, following key leadership changes and three years of unprecedented storm losses. He used his experience, vision and energy to develop a strategic road map and institute significant financial changes that led to a return to fiscal stability and record-breaking profitability during the last three years of his presidency. Jansen retired in December 2017.

During his tenure, Jansen led efforts to convert the company's legacy systems to a state-of-the-art insurance platform. He also created two new underwriting companies — Grinnell Select Insurance Co., and this year a venture that will provide a new rating methodology aimed at appealing to millennial customers. He was also responsible for Grinnell Mutual's role as one of the seven founding members of the Global Insurance Accelerator, an incubator for insurance-focused technology startups.

Jansen expanded Grinnell Mutual's affiliated mutual membership into two new states, Montana and New York, with more states on the horizon. His vision has also produced a new brand campaign for the mutual membership as well as for the company, the first significant change in more than 50 years.

Jim Luhrs, who died in April 2017 at his home in Des Moines, will be inducted posthumously into the Hall of Fame. He began his insurance career with Equitable of Iowa in 1959 while still enrolled at the University of Northern Iowa. After a 31-year career with Equitable, he retired in 1990 as the company's president and CEO.

Luhrs was an active philanthropist in the Des Moines community and the surrounding area. He served as chairman of the board of directors for United Way of Central Iowa, president of the International Business Partnership Network Foundation Board, president of the Kirkwood College Facilities Foundation, vice chairman of the board of the Greater Des Moines Foundation, and chair of the trustees of Grand View University.

Duane Monson entered the insurance business in 1960 at the age of 23, when he accepted the position of secretary/manager of the Home Mutual Insurance Association of Carroll County, Iowa. In 1962, he established the Manning Insurance Agency, and three decades later he became co-owner of the Manilla Insurance Agency.

During his career, Monson focused on the insurance needs of rural Iowans and the changing agricultural community. He was also a solid supporter of the mutual insurance industry. In the Manning community, he was a Rotarian, a longtime hospital and municipal utility board member and a lifelong member of Zion Lutheran Church.

After selling the agency to two of his employees and transitioning the mutual management duties to another mutual association employee, Monson retired in 2002 and resides with his family in Manning.

Larry Zimpleman's math skills led his high school counselor in Williamsburg to recommend a career in actuarial science. To pay the $2,000 per year tuition for Drake University's actuarial program, he earned a scholarship from Principal Financial Group that covered half his tuition, and he earned the remainder by working part time at McDonald's.

He joined Principal after graduating in 1973, and following promotions through key leadership positions, was named Principal's chairman and CEO in 2009. He has held positions that include executive committee vice chair of the Financial Services Roundtable, vice chair of the Iowa Business Council, board member of the American Council of Life Insurers and chair of the Greater Des Moines Partnership.

During his 44-year career with Principal, Zimpleman accrued several honors for lifetime achievement. He is a recipient of the EBRI Lilywhite Award recognizing outstanding lifetime contributions to Americans' economic security. He has also received a PlanSponsor Lifetime Achievement Award for extraordinary contributions to the retirement plan industry, and he is a member of the Iowa Business Hall of Fame.

For more information and to make reservations to the event, click here.
Facebook Notice for EU! You need to login to view and post FB Comments!