Meet the CEO of Dotdash Meredith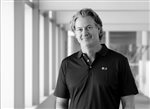 Six months after InterActiveCorp's Dotdash bought Meredith Corp. in a $2.7 billion deal that created the merged company Dotdash Meredith, Neil Vogel is excited about the opportunities that lie before him and the rest of the leadership team. They've transitioned from running what Vogel said was a "very small, not particularly relevant piece of IAC to the biggest print and digital publisher in America in six years" — a run he described as being a "very wild ride."
Vogel oversees a company that currently has over 3,700 employees, including about 700 in Des Moines. There are nearly 2,000 employees in the company headquarters in New York City and about 150 in Birmingham, Ala. Dotdash Meredith also has employees in Los Angeles, Chicago, Seattle, Canada and London.
The Business Record sat down recently with Vogel to learn a little about him, what Dotdash Meredith's future may hold and what changes are being made.
Tell us a little about your family's ties to Des Moines.
My wife is from Des Moines. She grew up in Albuquerque but her whole family is from Des Moines. Her dad was a starting offensive lineman at the University of Iowa in the late '60s. My Des Moines roots are pretty deep. I got here and knew a lot more about Des Moines and Iowa City than people would have expected. It's great. I love it here. Her family is in town still. This is not foreign territory to me.
Share with us your career path that brought you to your current role.
I was an investment banker for a while, mostly in media, hotels and restaurants, and consumer stuff for six or seven years. Then I joined a client that was a very internet 1.0 business marketing service for teenagers and young adults. We did tons of online stuff. We had a pretty good run there. It was a crazy time. We went public and raised a whole bunch of money. After five or six years I left, so with a partner we rolled up and bought a whole bunch of different industry award shows. Eventually we sold it to private equity, and around that time I left and was sitting at a venture capital place in New York called FirstMark Capital, where I was a venture partner. Then the guys at IAC called about About.com, and that was about 2012 or 2013. [IAC bought About.com in 2012. About.com became Dotdash in 2017.] It was a big mess. We were really bad at it for a couple of years, but in the process of being really bad at it, we learned a lot. If you are running anything and if you've got 10 decisions and you get six or seven things right, you're in great shape. We just did all the wrong things first and did the right things after, so we learned from the wrong things to do the right things. We realized this general internet thing wasn't working, so we eventually launched our own brands and they grew like crazy and then we started to buy some brands and they grew even faster.
What about Meredith made it an attractive acquisition for Dotdash?
We have had a lot of success that we literally invented and turned them into some of the biggest brands on the internet, so the thesis was, imagine what we could do if we got our hands on Better Homes & Gardens and People, Real Simple, Food & Wine, and Travel + Leisure, to name a few. Our thesis was we know what we can do with print. There's other guys that have done some things that make some sense to rationalize print, and we absolutely know what we can do with digital. The question is can we handle the scale of all this because they're three times our size.
What changes are being made?
What we decided was our basic standard was we can't make any magazines that people are not willing to pay for, and if we have magazines that are losing money and don't have hope, you don't need them anymore. Magazines aren't going away. They just have to evolve.
How many titles were eliminated?
Seven print were eliminated but all live digitally. I'm not trying to spin it because it cost 200 jobs. It was an unpleasant thing to do, but we do have 4,000 other employees that are relying on us to make good decisions. We cannot put all our investment dollars into things that are losing money out of sentimentality. We were fairly unsentimental with it. If it wasn't going to work and if it didn't work, we just got rid of it and we did it quickly. We're going to have fewer magazines, but we're going to make them better. We're not going to be distracted and spend all our time trying to turn around things that are not workable.
How are those changes affecting the publications you are keeping?
What you can do is invest heavily online. We bought brands. We didn't buy magazines. We didn't buy websites. We bought brands. We knew coming in what we were going to do. We had a plan. We don't need any new skills to make what we think can be very successful. If we focus on books that people are willing to pay for and they have a real subscriber base that is really willing to pay, which is People, Travel + Leisure, Better Homes & Gardens, Real Simple, Food & Wine, All Recipes, Magnolia, Southern Living, if we focus on those and our best people working on those, we are actually seeing in our six months, we made decisions very quickly, a little mini renaissance in print. But for us, the vast majority of our profitability doesn't come from print, but there is nothing that can replace the branding and market presence of a print magazine when people want it. They have a place in the cultural fabric. They're feature-driven. They're visually driven. Brands live differently in different places, and one thing we've done is we've completely separated workflows. Print is something. Digital is something. Social is something. If you're People, the print cover and print audience is very different than online, and it's very different on TikTok, but it still fits the People mold. But we have to understand that there are different audiences in different places that the brand can mean the same thing for.
What is the future of Dotdash Meredith's Des Moines campus?
We would hire as many people as we possibly can here. We're changing up what happens here. Downstairs we have test kitchens and photo studios and video studios. We've pivoted that from shooting for magazines to now we're doing tons and tons of product testing for our brands here. We've got hundreds and hundreds of open roles that we can fill here, fill in Birmingham and New York. We're doing everything we can to hire people. We love this place.
What will Dotdash Meredith's philanthropic role be in the community?
As of right now nothing's changing. We haven't been here long enough to put our imprint on what we would do differently. All of our commitments are the same. We may tweak one or two. IAC has a very sophisticated charitable giving operation, and the things we are super interested in are the basic community-building things here, and we are very interested in skills and activities that help underrepresented groups. We're going to do a lot with young people. We approach things with an amount of rigor. A lot of what we measure is the effectiveness. Does it help the community raise money? Does it help us get more diverse? Does it help us grow our presence in Des Moines? If there's things that don't, we might pivot out of them. But we don't have any grand plan to change anything soon.
Describe your management philosophy.
Direct. Extremely informal and very rigorous. And hopefully approachable. Much of the current senior team grew up not in traditional corporate America. Most of us are entrepreneurs who grew up on the digital side, so there's not a lot of the hierarchical stuff. We're very present. We're very informal. We try to tell people what we're doing over and over and over again. We're very fast decision-makers. We'd rather make a decision and move forward and be wrong and get the data point than not make the decision. We say all the time, we're going to happen to things. Things are not going to happen to us. And everything is baked into that. You have to reframe what success and failure is. Failure is not doing anything. Dotdash succeeded by failing. We did everything wrong and we learned from it and then it worked.
What makes you tick?
First, I love it. I love the internet. I love the media. We love proving people wrong. At Dotdash we always had a little bit of a chip on our shoulder, we were outsiders. We were like outside cats. We live outside, but let us inside the house. We're in the house now and … frankly we weren't used to having brands of this stature and power. We have to grow up. We were like babies and now we're teenagers on the borderline of becoming adults. It's also hard when you've had success doing one thing to do something different. By and large, the same people who are in charge now doing something extremely different are the same people in charge when we were struggling at About.com trying to figure it out. All these people, they were all the same people that were here when we were like "we can't figure this thing out at all." Now they're the same people who are running Better Homes & Gardens.
What do you want our audience to know about what you hope to accomplish in Des Moines?
I hope that we can be the biggest media and publishing company in the world, with brands people are incredibly proud of and in an environment to work in that people really love. None of them are mutually exclusive, and they're all tied together. We can have a real cultural impact here with our brands, with the way we work and the way we treat people.
Facebook Notice for EU! You need to login to view and post FB Comments!