Meredith sells broadcasting arm Local Media Group for $2.7B; National Media Group to spin off as publicly traded company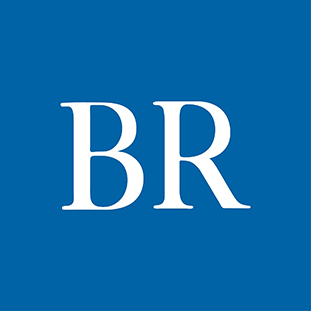 Meredith Corp. today announced that it has agreed to sell its Local Media Group to Gray Television Inc. for $2.7 billion in cash and will focus exclusively on its National Media Group portfolio.

Under the terms of the transaction, Meredith's National Media Group will be spun off to shareholders as a stand-alone publicly traded company retaining the Meredith name, with shareholders receiving cash consideration per share of approximately $14.50 and 1-for-1 equity share in post-close Meredith. The transaction was unanimously approved by Meredith's and Gray's boards.

Following the LMG sale, Meredith will focus on accelerating the growth of its iconic brands including People, Better Homes & Gardens and Allrecipes, while retaining its headquarters in Des Moines. As a more focused company, Meredith will continue producing and delivering content for 95% of U.S. women, many of whom are primary decision-makers for the household, the media company said in a news release.

With its acquisition of Meredith's Local Media Group, Atlanta-based Gray Television will add 17 television stations in 12 local markets, among them stations in Atlanta, Phoenix and Portland, Ore. With a combined net revenue exceeding $3.1 billion, Gray will become the nation's second-largest television broadcaster following the transaction. Gray's portfolio of television stations, including all announced transactions and less divestitures, will serve 113 local markets reaching approximately 36% of U.S. television households.

"We believe the scale made possible by the combination of the Local Media Group with Gray Television represents a great strategic fit, and we are incredibly grateful to our colleagues for their years of dedicated service and industry-leading work," said Tom Harty, Meredith chairman and CEO. "Our broadcast stations have been an important piece of Meredith's history for nearly 75 years and have become integral to the communities they serve, providing outstanding coverage, local insight, and strong advertiser partnerships."

For Meredith, the transaction is expected to "unlock meaningful shareholder value as it advances all of the company's financial priorities: reducing net debt, improving financial flexibility, allocating capital to fast-growing digital and consumer opportunities, and providing returns to shareholders," Harty said. "As a more focused company with an enhanced balance sheet and cash-generating media assets, we will further advance our position as a media leader with trusted brands, a digital business of scale, and unparalleled reach to women."

The transaction is structured as a spinoff of Meredith Corp.'s National Media Group into a stand-alone publicly traded company, and the simultaneous sale of Meredith Corp., which will contain only LMG assets after the close, for $2.7 billion in cash. The post-close National Media Group will retain the Meredith Corp. name.

Following the transaction, Meredith will be organized under two reporting segments — Digital and Magazine. The existing dual-class stock structure will be retained, and the company will continue to base its headquarters in Des Moines under Harty as chairman and CEO. The company will continue trading on the New York Stock Exchange under the MDP ticker.

The transaction is subject to Meredith Corp. shareholder approval and customary closing conditions and regulatory approvals, including approval by the Federal Communications Commission and clearance under the Hart-Scott-Rodino Antitrust Improvements Act. The transaction is expected to close in the fourth quarter of calendar year 2021.

Meredith's stock price was up $2 per share, or 6.5%, in midmorning trading following the announcement.
Facebook Notice for EU! You need to login to view and post FB Comments!