Merged nonprofits announce launch of Ellipsis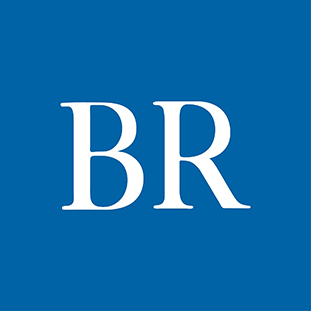 A new organization formed by the merger of Youth Homes of Mid-America and Youth Emergency Services and Shelter announced its branding today and its plans for expanded services to ensure what one leader said is the organization's "no wrong door" philosophy.

With today's announcement of the brand also comes the launch of the Ellipsis website and the official first day of work for the new, consolidated organization.

The new organization, Ellipsis, is the result of a yearlong conversation between the two former nonprofit groups to see if merging to enhance services while streamlining some of their operational costs would make sense.

That conversation was guided with the help of Canary Consulting Group, and led to the decision that a merger would be beneficial to both organizations and the clients they serve.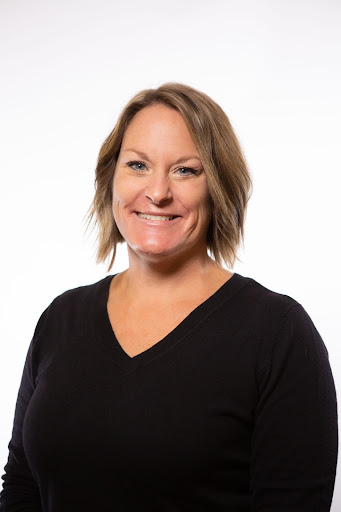 "With some really diligent conversation, some homework, some question and answer of what this could look like, and what are our strengths and what are our opportunities, it's almost unreal how well things came together from the perspective of one agency's strengths being the other's targeted areas for growth and vice versa," said Chris Koepplin, CEO of Ellipsis. "It was just sort of this beautiful synergy, working with each other's strengths and picturing what that could look like as a merged entity."

Why Ellipsis?

Koepplin said the name of the new organization represents a pause in the lives of their clients and their families, giving them an opportunity to find a new path to take toward healing.

"It gives us an opportunity to meet a kid and a family where they are at and help them get to a place where they can rewrite their story," she said.

Koepplin said the combined resources will help Ellipsis expand services that were offered by the two previous organizations.

"We really plan to offer a continuum of care in a way that allows kids and families to come to our door and there not be a wrong door," she said.

That includes prevention, diversion and support programs to help keep families intact, temporary shelter placement when needed, residential treatment, and services to help children transition into adulthood, said Koepplin, who served as executive director of Youth Homes of Mid-America before taking over the reins of the new, merged organization.

Ellipsis currently serves at least 750 children and their families on any given day, and that number is expected to grow, she said.

Koepplin said conversations about the merger began before the onset of the coronavirus pandemic with work by an exploratory committee beginning in October 2020. While the effects of the pandemic highlighted why combining the organizations made sense, it was not an impetus for the decision, she said.

The merger, announced earlier this year, will not result in any layoffs or elimination of staff, Koepplin said.

"We're in a workforce shortage and it's creating a crisis in our service line across the state," she said. "While the merger created some efficiencies when it comes to back-office and supportive services, it wasn't a head-count issue. It was more that we could have one IT company instead of two. We can have one electronic health record instead of two. We can go through accreditation one time.

"We're in a business where you can't do your work without people," Koepplin said. "And the people have to be present 24/7 in a lot of our services, so we're absolutely looking to hire."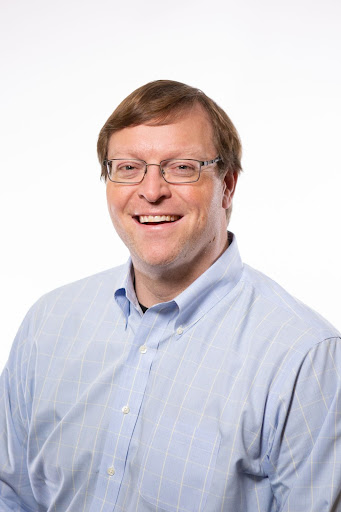 Travis Sheets, a member of the prior YESS board and current president of the new Ellipsis board, said the next steps are continued integration and the acceleration of some of the expanded services.

"We're looking at sources of funding that might help offer retention and attractions to our employees, and we're hoping to get community awareness and support around what we're doing and the needs that help us accelerate adding those services and helping those kids and families in the near term," said Sheets, who served on the exploratory committee that researched a proposed merger.

Sheets, who has a background in mergers and acquisitions, said the decision to merge developed organically from the leaders of the two organizations, and was not forced by outside pressures or circumstances.

"It came from the leaders of these organizations saying, we see the way the winds are blowing and we should be having these discussions," said Sheets, vice president and general counsel of BH Cos. "It's been a great collaborative process from the beginning."

And that, Sheets said, will help Ellipsis have a strong foundation moving forward.

"I have a lot of hope that the way we worked together, the way we've been able to seamlessly combine the boards means we have a really strong platform for growth and to expand the services pretty quickly," he said.
Facebook Notice for EU! You need to login to view and post FB Comments!