Merle Hay Mall being transformed into something 'pretty special'
More than 750,000 annually expected to visit center after redevelopment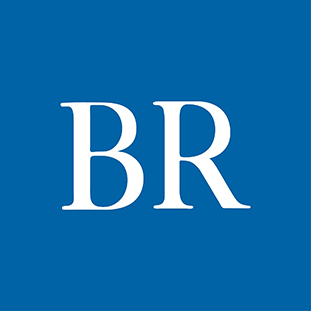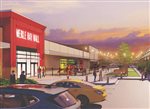 When Merle Hay Plaza opened in 1959, it was anchored by Sears on the north and Younkers on the south. Stores and restaurants occupied the space between the two department stores.
Over the years, the shopping center now known as Merle Hay Mall was enclosed and enlarged, at one time reaching 1.2 million square feet of retail and office space. In recent years, it lost two of its top anchors – Sears and Younkers. Other retailers shuttered their doors as e-commerce grew in popularity with consumers.
Now Amazon Inc., the world's largest revenue-producing e-commerce company, is making plans to open several large physical retail stores across the United States, according to a recent Wall Street Journal article. The stores, which would sell clothing, household items and electronics, would be similar to department stores that in recent decades have fallen out of favor with consumers.
Amazon "realizes that a brick-and-mortar store is the best last-mile solution – they are asking the customer to distribute to themselves over the last mile," said Elizabeth Holland, CEO of Merle Hay Investors, which owns the mall that is located on the northwest corner of Merle Hay Road and Douglas Avenue. Holland spoke during the Sept. 28 Iowa Commercial Real Estate Conference held at the Ron Pearson Center in West Des Moines.
"The question becomes, if this is where sales are going, then where is shopping center [gross leasable area] going," Holland said.
For Holland, whose grandfather and another man developed Merle Hay Mall, the answer is ensuring that the center attracts large numbers of people who spend money on entertainment, food and drinks, hard goods like clothing and shoes, and services such as nail salons.
But to get the consumers to Merle Hay, the center needs to have features not found elsewhere, she said. "You can bring [consumers] something beautiful, but if they're not interested in it, it's going to fail."
Construction is expected to begin this winter on converting former department store space into a 3,500-seat multiuse arena. The space, located on the west side of the mall, will become the new home to the Des Moines Buccaneers hockey team. It will double as an event venue for concerts, conferences and youth sports tournaments.
Redevelopment of the western portion of the mall will also include construction of a center with three additional sheets of ice to be used for competition, training and recreation, and a 150-room hotel. A new food court is also planned.
The redevelopment, estimated to cost $47.4 million, is expected to draw 750,000 people annually to Merle Hay.
Improvements are planned on the south side of the mall, including adding interior and exterior storefronts, Holland said. "We're working on those plans now so we can show those retailers how it will look."
In addition, Kohl's department store is moving from the west side of the mall to the east side, anchoring the north end where Sears once was located.
The new 55,000-square-foot store will face the heavily traveled Merle Hay Road. A strip center is planned north of Kohl's. Storefronts in that center will also be seen from Merle Hay Road.
Holland said some current tenants and ones inquiring about locating in the mall are interested in locating in the area between the new Kohl's and Target, which now anchors the south end of the center that will have 809,000 square feet of space when the redevelopment is completed. About 530,000 square feet of space will be retail, Holland said.
"People's expectations of how these retail centers are getting used is changing," she said.
Consumers who go to Flix Brewhouse to watch a movie likely won't shop at the center's retail stores. However, people who attend an event at the new arena likely will eat at a nearby restaurant and could shop at some of the center's retail stores, Holland said. Youth sports tournaments held at the arena and the adjacent center will likely draw scores of people to the mall's retailers, including Game Day Arcade, Game Day Bowling Lanes, Selfie Studio, and Lobby Game Lounge, a high-end gaming lounge.
"The thing that will make your retail go gangbusters is the four-day hockey tournament or volleyball tournament," Holland said. "Teams will play for an hour and then have two or three hours off. Where are they going to go? They might go to Game Lounge or get a group selfie.
"We're going to have three distinct synergies – the hockey or other sports, the entertainment and the retail. The retail will reinforce the hockey, and the hockey will reinforce the retail. The entertainment will give everyone something to do."
For Merle Hay to continue to be relevant to consumers, its re-creation had to be "resilient to the marketplace and sustainable over time," Holland said. "We have learned that the best way for success in Des Moines is to bring something that is brand new. … I think [Merle Hay] will be transformed to something that is pretty special."
Facebook Notice for EU! You need to login to view and post FB Comments!