Micro-retail spaces planned in Drake-area mixed-use project
Small spaces will ease costs of starting new businesses, city official says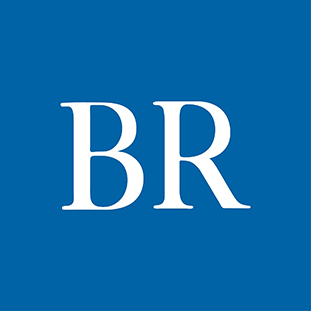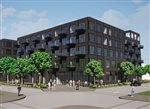 The mixed-use development planned on the block east of Drake University's Des Moines campus will feature micro-retail units proving popular with business startups nationwide.
"It's good entrepreneurial space that supports someone starting out and they don't have to go deep into their budget to build out a space," Dan Drendel, principal of Slingshot Architect, said during a recent Des Moines Urban Review Board meeting. "We're seeing these spaces getting leased by all kinds of different uses in other cities."
Construction is expected to begin in fall 2022 on the first phase of a $22 million mixed-use project planned on the north half of a block bounded by 24th and 25th streets and University and Carpenter avenues.
Merge Urban Development, a Cedar Falls firm partnering with Drake, plans to construct two five-story mixed-used buildings with a total of 110,000 square feet of space, including 8,200 square feet of ground-level commercial space with units measuring 800 square feet or smaller.
Similar spaces in other cities have attracted scooter-rental businesses, coffee shops, takeout restaurants and clothing boutiques, Drendel said. Businesses that lease the micro-units share lobby areas and restrooms, reducing overhead costs.
"This will allow someone starting a business to jump into the entrepreneurial world a little more easily," said Naomi Hamlett, Des Moines' economic development coordinator.
The micro-retail spaces will be located in the building planned on the northwest corner of the block with spaces fronting Carpenter Avenue and 25th Street.
Having several smaller retailers lease space "gives us front doors along the street," Drendel said after the meeting. "Instead of a large single-user on a corner that only gives us one entry point, having several entry points really extends the retail corridor and provides vitality to the neighborhood."
Businesses that outgrow the micro-retail spaces typically move into large retail bays in neighborhoods, creating more space for other startups, Drendel said. "It creates a commercial ecosystem."
The redevelopment of the block east of Drake was first announced in June 2019.
"This is going to transform the Dogtown corridor," Drake President Marty Martin said at the time. Dogtown "is a great arts, culture, commercial district, and this is really going to supercharge that."
Drake owns all but three parcels in the block. The university will sell the land to Merge Urban Development, according to a city document. Two parcels on the block are owned by U.S. Bank; the other is owned by Varsity Cinema LLC. Neither property owner plans to sell, and they both will remain on the block, according to the city document.
The theater is being renovated and the project is expected to be completed in early 2022.
U.S. Bank "was unwilling to work with us on a transition out of their current space," Brent Dahlstrom, managing partner of Merge Urban Development, wrote in an email. The roadblock delayed the project and caused the redesign of the project, Dahlstrom wrote.
U.S. Bank officials could not be reached for comment.
The Des Moines City Council has approved preliminary terms of a development agreement with Merge Urban Development, which would receive up to $5 million in tax increment financing over 15 years. The council on Feb. 7 will hold a public hearing on designating the area as an urban renewal area. If approved, the project will be able to receive the tax incentives.
Merge Urban Development also has received workforce housing tax credits from the Iowa Finance Authority.
The project's 116 residential units will include studios and one- and two-bedroom units. Twenty percent of the units will be rented at what are deemed affordable rates; the remainder will be market rate.
The project will include four electric vehicle charging stations and rooftop solar arrays.
Construction is expected to be completed by spring 2024. Slingshot Architecture is the project's architect; Bolton + Menk is its landscape architect.