More mobile, convenient eating and shopping options here to stay
'It seems to be the most profitable,' says one local developer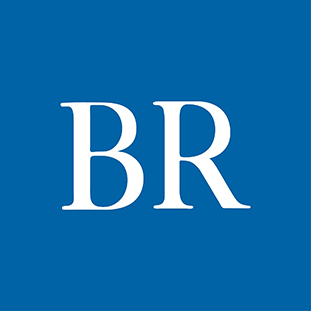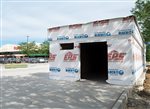 By summer's end, Michael Whalen's Heart of America Group plans to open Hyper Energy Bars in three Des Moines suburbs: Grimes, Waukee and West Des Moines.
The coffee and energy drink bar will only have drive-thru lanes and a walk-up window. No indoor seating will be provided.
"We came out of the [pandemic] with some lessons learned, which is to shift toward that more mobile, drive-thru environment," said Whalen, founder, CEO and president of Heart of America Group, which has offices in Moline, Ill., and Des Moines.
"It's a dramatic shift from our historical orientation," he said. Johnny's Italian Steakhouse and the Machine Shed are among the restaurants operated by Heart of American Group, which also owns numerous hotels.
Quick-service restaurants and other eating establishments were evolving to offer even more convenience and fast service before the outbreak of the novel coronavirus in March 2020 forced the closure of sit-down dining areas. The pandemic quickened the change, with more reliance on drive-thru and delivery options, industry experts say.
In addition, other retail sectors also began offering or expanding pickup and delivery options.
As the United States emerges from the economic shutdown caused by the pandemic, a large spectrum of retailers are continuing to offer curbside and drive-up, pickup service. Two Panera Bread restaurants in West Des Moines are adding drive-thru lanes. Hy-Vee is adding stand-alone structures with drive-up lanes for its Hy-Vee Aisles Online service. Jordan Creek Town Center in West Des Moines dedicated 12 parking spaces adjacent to the mall for curbside pickup.
"Curbside parking locations are going to be a permanent part of shopping going forward," said Randy Tennison, Jordan Creek's general manager.
Tennison and Whalen were among six panelists who participated in the Business Record's inaugural Project515, a series of virtual events designed to take a deep look into specific sectors of the real estate industry. The first discussion focused on retail and service industries.
Other panelists who participated in the discussion were Christina Gayman, director of public relations for Hy-Vee Inc.; Richard Hurd, founder and president of Hurd Real Estate Services Group; Taufeek Shah, owner and operator of Lola's Fine Kitchen and Lola's Fine Hot Sauce; and Aaron Hyde, vice president and associate adviser of JLL Des Moines.
Before the COVID outbreak, just 6.9% of retailers offered some form of curbside pickup, Hyde said. By August, nearly 44% of retailers were offering the service, he said.
"It's been such a convenience that I think that's definitely here to stay," Hyde said. "It's definitely something that we're going to keep seeing improvements on."
Hy-Vee, whose corporate headquarters are in West Des Moines, accelerated improvements to its Hy-Vee Aisles Online service during the pandemic, Gayman said. Demand for the service, which includes ordering groceries and other items online and driving to the store to pick them up, quadrupled during the pandemic, she said.
In the first weeks of the pandemic, the grocery retailer set up temporary trailers at which customers could pick up their online orders. The trailers were placed in areas of parking lots that didn't impede traditional vehicle and foot traffic. Now at numerous Hy-Vee stores, the trailers are being replaced with permanent structures, Gayman said.
"Demand for [Hy-Vee Aisles Online] has continued to remain incredibly popular," she said. "I don't think we're going to see it going away at all."
Drive-thru lanes at quick-service restaurants also continue to be popular.
Before the pandemic, more than 60% of restaurant industry traffic was off-premises, including drive-thru, carry-out and delivery, Hudson Riehle, senior vice president of research for the Washington, D.C.-based National Restaurant Association, said in an interview with the Business Record. The percentage of off-premises sales jumped to 90% during the pandemic and now is at about 80%, he said.
The pandemic accelerated the expansion of drive-thru and pickup and delivery services, Riehle said. "The quick service segment of the industry is better positioned to take advantage of expanding that off-premise market than some table service operators."
But even restaurants that rely primarily on on-premises dining are keeping areas that were created for carryout and delivery, Riehle said.
Shah, who operates Lola's Fine Kitchen in Ankeny, said the restaurant made it through the pandemic because of its carryout and delivery business, which continues to be strong. "We changed our menu a little so that [prepared food] … would do well in carryout and delivery," he said. "We're continuing doing that."
New fast-food restaurants, particularly in large markets, are being designed with no indoor seating, said Hurd, a West Des Moines-based developer whose company has over 130 properties in 12 states.
"We're doing a Chick-Fil-A at one of our sites in Las Vegas and they have designed it for 70 vehicles in the drive-thru," he said. "There will be no indoor seating. I think that's where that industry is going. It seems to be where the big players are focused and it seems to be the most profitable."
Riehle agreed. The two things that drive restaurant sales are customer convenience and the ability to socialize, he said.
"The ability to offer convenient meal solutions on a much more accessible basis means it's entirely logical that some [quick-service] operators are going to look towards capturing additional drive-thru transactions," Riehle said.
Watch Project515 video
The retail and service industries have seen major changes in the past decade, arguably none more abrupt than those brought on by the global pandemic in the past year. This has been true from small businesses downtown to large shopping centers in the suburbs. In the Business Record's first Project515 event, a group of leaders from different retail sectors discussed how things are going and what the future holds. To watch, go here.
Facebook Notice for EU! You need to login to view and post FB Comments!