More surgery space ahead at Broadlawns with $8.5M expansion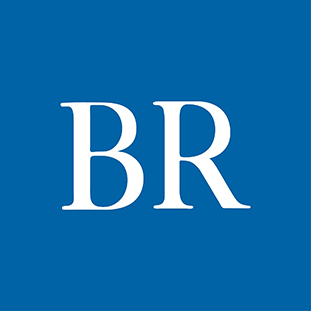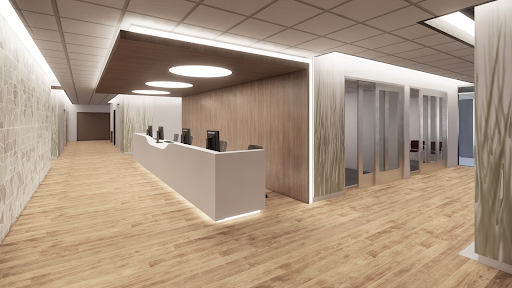 This rendering shows a nurses' station for the expanded pre- and post-operative surgery area at Broadlawns.
More construction is under way at Broadlawns Medical Center, where work has begun on a surgery department expansion on the first floor of the county hospital's Sands Building.

The project, which has a construction cost of $5.5 million, with equipment and furnishings will total about $8.5 million. It will add nearly 15,000 square feet of space, including two new operating suites and a second endoscopy suite, as well as additional post-operative recovery areas.

With an expected completion in August 2021, the surgery expansion comes on the heels of a $31 million expansion project that was just completed in August that added nearly 42,000 square feet with a third-floor addition to Polk County's safety-net hospital. That project included construction of new medical-surgical suites, a new state-of-the-art intensive care unit and 10 labor, delivery, recovery and post-partum suites.

The first-floor space that formerly housed Broadlawns' labor/delivery and ICU units, just adjacent to the current surgery department, was vacated when labor and delivery and the ICU moved to the new third floor.
A significant increase in surgical procedures — which rise in tandem with patient days — is driving the expansion need, said Jody Jenner, president and CEO of Broadlawns. "Going back to 2006, the number of surgeries we were performing annually was about 1,200," Jenner said. "This year, we're actually going to come in around 5,800. … We're at 100% capacity right now and working additional shifts to handle our surgical volumes."

The fiscal 2020 surgical volume is "probably somewhat muted due to the COVID pandemic," Jenner said. The expanded department will have capacity to handle approximately 9,000 surgeries a year. The number of surgeries performed annually has been increasing about 7% per year over the past seven years.

With the introduction of ophthalmology as a new service, Broadlawns has been performing a lot of retina surgical procedures, as well as more pain intervention surgeries, Jenner said. "Orthopaedics is another line in which we've had a lot of demand for procedures, such as same-day hip replacements," he said. "We've also added [ear, nose and throat] and we're doing more reconstructive types of surgeries."

The expansion will mean some additional staff, Jenner said. "We would anticipate additional staffing to staff the new OR suites and pre- and post-operative holding rooms," he said.

The current surgery department, which encompasses 10,715 square feet of space, was last updated in 2011-2012. It has four operating rooms and one endoscopy suite.

The expansion, which Graham Construction began in August, includes two new operating rooms, an endoscopy procedure room, recovery area, 16 pre/post operative rooms, a staff lounge and locker rooms and associated support space. The project also includes space for the respiratory therapy department, waiting rooms and new public toilet rooms.

Jenner noted that funding for the project is already on hand in reserves. "For this project, we had reserved money before the downturn," he said. "So we already have the money for the project."

With the pandemic and the weakened economy, "certainly, it's been challenging for us," Jenner said.

"In the prior quarter, revenues were down about 35%. Again, fortunately we had reserves to help us weather that particular storm. We did a very good job of reining in costs but not laying off staff. We're seeing an increase now in patient activity. It's always a challenge in health care to break even. We're doing OK now — it's been a challenge."
Facebook Notice for EU! You need to login to view and post FB Comments!