Moving to a more integrative approach to care
Integrative Family Medicine of Iowa offers mix of therapies in West Des Moines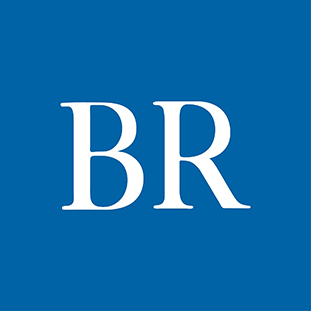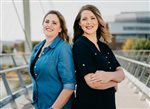 Kara Dobelis Pohren had spent much of her career as an intensive care and surgical nurse before realizing that there were more holistic, effective ways to deliver care to patients.
"I've been in corporate medicine for over a decade," Pohren said. "I was in a pretty high-level position running multiple departments. I just felt it was becoming too commercialized."
Having experienced the benefits of an integrative clinic practice through her personal physician when she was living on the West Coast, Pohren decided to return to school for a nurse practitioner degree so that she could open her own integrative medicine clinic. The Iowa native returned to Greater Des Moines and partnered with Sarah Lee, a neonatal intensive care nurse, to launch Integrative Family Medicine of Iowa.
"We have a very broad range of experience to bring to the community here in Des Moines," Pohren said. Located in West Des Moines, the clinic has been open for about six months, opening its doors last fall at the height of the pandemic.
They had originally envisioned downtown Des Moines as an ideal location, but pivoted when the pandemic began. "Downtown was one of our ideal hot spots to start this, but when everyone shut down we had to do an entirely new market analysis to find a spot in West Des Moines," Pohren said.
Since opening on Nov. 2, the clinic has exceeded the partners' projected growth each month for the past five months. On average, they see about 14 patients a day.
The clinic seeks to integrate traditional family medicine with functional and alternative medicine therapies that are being offered locally outside of the health systems, Pohren said. "We recognize there are things that people are doing outside of just going to a UnityPoint or Mercy; if they're doing supplements or doing other treatments, we incorporate that, rather than ignore it."
Examples of additional types of care include nutritional supplements, which they offer for purchase at the clinic with instructions on how to properly use them. Intravenous therapy is another offering of the clinic for patients with chronic conditions to help them begin feeling better immediately. The clinic also offers Alpha-Stim cranial electrotherapy, a therapy used to treat pain, anxiety, insomnia, depression and other conditions.
The clinic is built on a culture statement that begins with the belief that "health is essential for the wellbeing of all of humanity and that you should be able to access affordable healthcare with ease." It aims to make health care accessible and affordable by:
Cutting out third-party payers as much as possible.
Negotiating low cash prices for all services, whether lab draws, IV services or medical supplies.
Doing business with like-minded small businesses in the surrounding community.
Providing clinical care for small businesses is built into their model; the clinic has employer clients that send applicants to them for pre-employment testing, for instance. "It saves [the companies] money because our prices are posted, and we have a really quick response time," she said. "I'm hoping that we're providing a service to the small business community that has been missing."
Nurse practitioners have full licensing to practice in Iowa without physician supervision, and every therapy used by Integrative Family Medicine is regulated by the U.S. Food and Drug Administration, Pohren said. For instance, the IV therapy they offer is sourced from a high-quality compounding pharmacy, she noted.
Both Pohren and Lee have MSN degrees and Lee will be completing her nurse practitioner program in November.
While there are a few other independent nurse practitioner-led clinics in Greater Des Moines, most tend to operate as part of larger health care systems, Pohren said. "We didn't want to be in a corporate setting, because you get stuck in corporate guidelines. We have a lot more independence to say, 'Here's how you treat that.' That's what I saw on the corporate side being an administrator. When you try to meet all these checks and boxes, you can lose sight of the patient as a provider."
They considered the direct primary care model for the clinic, but decided that that model caters too exclusively to higher-income demographics. "We wanted to be accessible to everyone in every demographic," Pohren said. "We accept Medicaid and Medicare, which are two specific demographics within insurance. Once you accept them, you have to bill their insurance plan, and Medicaid pays us much less."
The partners feel that they have a viable business plan that will scale well.
"It's successful because we've optimized everything [within] a small atmosphere," Pohren said. For instance, the online appointment booking they've established minimizes phone call volume, which makes it possible to run a very efficient practice, she said.
While the model is very feasible for nurse practitioners, it's also practical for a medical doctor or doctors of osteopathy to run as well, Pohren said.
"We're in the process of having another provider come into the West Des Moines location. And then we're looking to have another clinic open in 2022. We would like to be more accessible to the Ames-Boone crowd, so it will probably be in Ankeny or north Ankeny."
---
What is integrative medicine?
Integrative Medicine is healing-oriented medicine that takes account of the whole person, including all aspects of lifestyle. It emphasizes the therapeutic relationship between practitioner and patient, is informed by evidence, and makes use of all appropriate therapies, traditional and nontraditional.
Source: Integrative Family Medicine of Iowa
---
Contact information
Integrative Family Medicine
475 S. 50th St., Suite 600
West Des Moines
www.integrativemediowa.com
Facebook Notice for EU! You need to login to view and post FB Comments!