Much at risk if shopping centers remain the same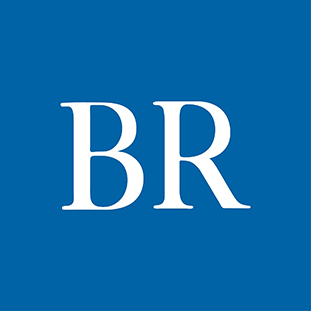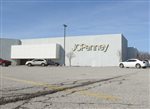 Twenty years ago, West Des Moines' Valley West Mall was a regional magnet, attracting shoppers from throughout Iowa to its stores and nearby restaurants and hotels.
The mall, with its mix of white and reddish-brown brick masonry, produced millions in property tax and sales tax dollars that governmental entities used for education, street improvements, parks and public safety.
Valley West's luster, though, started fading after the splashy, more modern-looking Jordan Creek Town Center opened in 2004. Shoppers were drawn not only to the new mall but also to the dozens of other retail stores that popped up in nearby new strip centers, all pulling consumers away from Valley West.
In addition, e-commerce surged, with online sales accounting for a rising percentage of retail sales. The growth in online sales forced national retailers to shutter stores, especially ones in low-traffic centers.
As Valley West Mall saw declines in visitors, stores began leaving, making the parking lot even emptier. Nearby stores and restaurants closed. Governmental entities experienced declines in tax revenue produced by the mall and adjacent properties.
"A dead or dying mall can really become a blight on a community," said Ed McMahon, senior fellow at the Urban Land Institute in Washington, D.C. "That blight can bleed out into surrounding businesses and even neighborhoods."
Instead of waiting for the mall to become completely deserted, its owners put together a redevelopment plan to transform the nearly 60-acre mall property into a mix of uses that include housing, entertainment, office, retail and restaurants.
The proposed $277.5 million redevelopment is among 10 projects vying for a portion of $100 million in state sales and hotel/motel tax dollars that could be used to help pay for the projects.
Three of the proposals, including Valley West, involve the redevelopment of malls.
Urbandale and Des Moines submitted a joint application for a proposed $121 million redevelopment of Merle Hay Mall, which includes converting former department store space into a multiuse arena that would become the new home of the Des Moines Buccaneers hockey team. A hotel, senior housing and new retail space are also proposed at the mall, which straddles Urbandale and Des Moines' city boundaries.
Fort Dodge, in north-central Iowa, is seeking a portion of the state money to redevelop the Crossroads Mall site. The $86 million redevelopment project includes demolition of a portion of the mall that would be replaced with smaller retail buildings, restaurants, a medical office building, apartments, a hotel and outdoor entertainment space.
"If [lower-tier] mall operators don't redevelop their properties, they could die a slow death," McMahon said. "The world is changing all the time. Malls have to reinvent themselves if they want to stay part of the community."
Recession, pandemic accelerated mall closures
Shopping centers began appearing in the United States in the mid-1950s. The centers, some of which were enclosed, had several types of retail stores in one location, making it convenient for consumers to purchase numerous things in one trip. The centers were typically anchored by one or more department stores, were located in the suburbs and, like today's mall, attracted consumers who lived miles away.
Merle Hay, which opened in 1959 as an open-air plaza, was the first shopping center of its kind in Iowa. The plaza was anchored by Sears department store on the north end and Younkers department store was on the south end. An expansion project that began in 1969 included enclosing the original plaza and adding a two level-section. A basement that had been a fallout shelter was converted to a bowling alley.
The mall reopened in 1972. Three years later, Valley West Mall and Southridge Mall in Des Moines opened.
Nationally, mall development was on a fast track with 1,500 centers built in the U.S. between 1956 and 2005, according to a 2017 article by Time magazine. Development began to slow with the advent of online shopping and a downturn in the economy.
The U.S. lost about 300 malls in the Great Recession; another 250 are expected to disappear during the next five years, McMahon said.
Experts estimate the U.S. now has between 1,000 and 1,200 shopping malls.
"For a long time, the United States has had way too much retail space – at one time, six times as much retail space as the next closest country," said Nancy Abram, an associate professor in the University of Iowa's Tippie College of Business. "We can't continue to support all this retail space, which is why we're seeing all these redevelopment plans. …
"The pandemic probably has brought a lot of this to a head."
Hundreds of retail stores nationwide began closing annually before the March 2020 outbreak of COVID-19, though.
In 2019, more than 10,500 stores closed in the U.S., according to CoStar Group, a global marketing research firm. Last year, an estimated 8,700 retail stores were shuttered; another 10,000 are expected to close this year, according to the group. Many of the retailers expected to close have stores located in shopping centers; a large number of the closures are expected to be by department stores.
"What happens if you lose an anchor store is that smaller tenants can renegotiate to lower rents or even break their leases," McMahon said. "Of course, none of this bodes well for malls."
Mall redevelopment benefits many
Shopping center owners began redeveloping malls 10 to 15 years ago. A mall in Maryland was razed and redeveloped into a mixed-use neighborhood with about 10,000 residents. A mall that had closed near Buffalo, N.Y., is now a culinary school. In Atlanta, Ga., a former mall is now a warehouse and distribution center.
Shopping centers in the Des Moines area have also been evolving. Several years ago, Des Moines Area Community College opened a satellite campus at Southridge Mall. About eight years ago, Merle Hay Mall's owners brought Flix Brewhouse to the shopping center. The then-new business concept is a combination movie theater-brewery-restaurant. More recently, GameDay, which features an arcade, restaurant and bar, opened in the mall.
"Unless you continue to develop and redevelop and then redevelop again, you become obsolete," Elizabeth Holland, CEO of Merle Hay Investors, which owns the mall, said during a December meeting with a Des Moines board. "When we brought Target to the mall in 2005, we turned Merle Hay Mall from a monthly – at best – destination to a weekly needs destination."
Those changes and others have helped keep Merle Hay from becoming an albatross to the cities in which it is located. In 2019 – a year after the mall lost anchor tenants Younkers and Sears – the Merle Hay site was valued at nearly $57 million, Polk County assessor records show. The value is about 7% more than it was in 2006, when it was assessed more than $2.2 million in property taxes.
If the mall site is fully redeveloped, the property's value is expected to exceed $121.5 million, more than doubling the property taxes generated by the site. In addition, a redeveloped Merle Hay is expected to produce more than $8 million annually in increased sales taxes to the state of Iowa and local governments. More than 1,000 new jobs are expected to be created.
"We really think that this next progression in the life of this [mall] will be a big benefit to everyone," Holland said during the city meeting.
As mall owners mull ways to transform their properties, they need to also think about redevelopment that makes sense for the surrounding neighborhood, UI's Abram said. Consumers don't want to spend a day shopping in stores that can be found in any U.S. city, she said.
"People today know what they want to buy before they go to a store because they've checked it out online," Abram said. "They are going to the mall for the experience."
That "experience" is what Valley West owner Watson Centers Inc. is trying to create with the redevelopment of its property. The Minneapolis-based company is proposing the development of an entertainment complex with outdoor gathering places in an area now occupied by a vacant building previously occupied by Younkers.
The proposal also includes development of more than 400 apartment units, an office building and stand-alone restaurants and retail stores.
The site's redevelopment would have a positive economic impact on the area.
In 2019, the mall site was valued at $43.6 million, more than 60% below its 2005 value of $109.4 million. That year, the property generated more than $3.8 million in property taxes. This year, the site's property taxes totaled $1.4 million, assessor records show.
Redevelopment of the mall property is expected to boost the site's value to an estimated $137 million. In turn, the property would generate more than $4 million in property taxes. The redevelopment of the property and adjacent sites is expected to generate an average of $6.5 million in sales tax revenue annually.
Trisha Barton, the mall's marketing and communications director, said regardless of whether the proposed mall redevelopment project receives money from the state reinvestment program, changes will occur.
The redevelopment will "have a ripple effect on everything around Valley West – from the gas station across the street to the property down the road," she said. "That's what we're looking for – that catalyst to get things going again.
"We don't have a choice, really. The redevelopment will have to move forward in some way, shape or form."
Facebook Notice for EU! You need to login to view and post FB Comments!