NAMI Greater Des Moines launches workplace classes
Employers can tailor mental health training to specific needs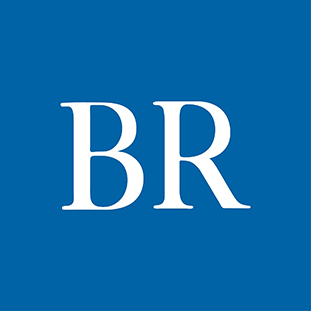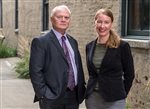 Greater Des Moines organizations have a new set of resources for educating their employees about mental health topics.
NAMI Greater Des Moines, an affiliate of the National Alliance on Mental Illness, is launching a series of classes for organizations on topics such as mental health basics, communicating with someone with mental illness, stress management and overcoming barriers that can prevent someone from seeking treatment, among others.
The one-hour sessions are designed to be delivered at an employer's worksite, to groups of no more than 40 people to maximize participation and encourage questions. The total cost of most of the one-hour classes is $250; a couple of the more extensive sessions have higher fees.
The Workplace Mental Health Education Program is an initiative that NAMI Greater Des Moines' director, Michele Keenan, had on her to-do list ever since being hired as the organization's first full-time employee two years ago.
"Folks spend a lot of their time at work," Keenan said. "So there's an interest in meeting people where they're at."
Leading the education initiative is Gary Rasmussen, who joined NAMI Greater Des Moines a year ago as associate director. For the past year, he has been working to develop the programming for the 13 different classes that will be offered.
Before putting the program together, NAMI Greater Des Moines confirmed the need for the classes through a survey of Central Iowa businesses, with the assistance of members of the Greater Des Moines Leadership Institute as a class project.
"The Greater Des Moines Partnership was pretty instrumental in helping us to build a database of folks to reach out to," Rasmussen said. "Being able to pull people together from different areas so that we could get the information that we needed to develop a product that was responsive to potential customers was critical. I think that's one of the beautiful things about Des Moines — there is a willingness and enthusiasm to come together."
News spread via word of mouth about the program, which has been informally tested by some organizations, and the training schedule for the first few months is already filling up, Rasmussen said. Making the programs accessible, affordable and convenient was a top priority.
"When we were developing the program, employers were very clear that the most convenient thing for them was to have the training on-site at their location, at a date and time that's convenient for them, and that's something we're more than happy to do," he said.
Without even advertising the program, the classes have already attracted a broad mix of organizations, Keenan said. "We've been very pleasantly surprised with the diversity of the businesses that have expressed interest," she said. "Banking, retail, health care, small business — it really has run the gamut, which we are obviously thrilled to see."
Rasmussen said there are many ways that employers can use the sessions to meet their organization's particular needs.
"That was one of the reasons we set this up in one-hour sessions, so depending on what their needs are, they can have them one at a time or stack them, but it doesn't have to be in a particular order," he said. "So you can mix and match."
Planning for the classes begins with a phone call or email to NAMI Greater Des Moines' office for a meeting with Rasmussen.
"It seems to work best if we talk with them and explain what the different materials are, and they decide how they want to approach it," he said. "The business world is so dynamic; everyone has different priorities. That is something that I think is fundamental to this program — we're here to meet their needs. Just to have the conversation and to get started is a huge step for a lot of businesses."
Facebook Notice for EU! You need to login to view and post FB Comments!