Neighborhood Finance considers Cedar Rapids branch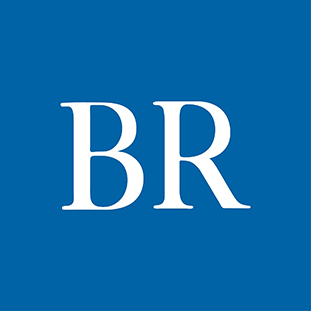 Neighborhood Finance Corp. has carved happy homes in Des Moines for the last 28 years, and now efforts are underway to spread its home financing expertise to Cedar Rapids.

The organization taps private banks and federal programs for loan programs to buy and renovate homes in designated neighborhoods in Des Moines and West Des Moines. Its mission is neighborhood revitalization, and it receives funding from Des Moines, West Des Moines and Polk County to help meet that goal.

For at least the last 18 months, NFC representatives have worked with officials in Cedar Rapids to establish a subsidiary in the city or create a separate organization with the same goals, said NFC Executive Director Stephanie Preusch.

Preusch outlined the benefits of creating a satellite office in Cedar Rapids during a presentation Feb. 12 before the Des Moines City Council. The city and Polk County each provide $1 million a year to the organization. West Des Moines provides $200,000 a year.

There are two key benefits to expanding into Cedar Rapids, Preusch told the Des Moines City Council: The benefits to Cedar Rapids are expertise and access to capital through NFC's agreement with Fannie Mae and as a Community Development Financial Institution; the advantages for Des Moines include the ability to increase lending, increase support staff and further streamline processes.

"NFC's ability to continue to access low- or no-cost lending capital through NeighborWorks and U.S. Treasury will require expanded lending," according to the presentation.

The Treasury Department puts a premium on NFC's ability to expand its lending, Preusch said in an interview. "Funders want us to bring things to scale, to take what we do well and expand it," she said.

NFC representatives first talked with officials in Cedar Rapids about establishing a program there at least a decade ago, Preusch said. However, those talks were swamped by the devastating floods of 2008. A little more than a year ago, city officials resumed the conversation, triggered at least in part by the City Council campaign in 2015 of Scott Overland, vice president of investments for Cedar Rapids Bank and Trust.

The rejuvenation of the city's older neighborhoods was a central part of the campaign, Overland said. He visited NFC offices that year and liked what he saw. In addition, he was impressed by improvements in the Drake University neighborhood, improvements he attributed at least in part to NFC.

Overland won the campaign and took office in January 2016. By October of that year, Overland and other city officials, including City Manager Jeff Pomeranz, began meeting with lenders and outlining programs similar to those offered by NFC. Pomeranz is a former West Des Moines city manager and helped spread the good word about NFC's work.

Preusch monitored the group's progress, including commitments to help fund startup costs and loan pools. The idea of operating a "lean and mean" branch of NFC in Cedar Rapids began to make sense.

Overland said that so far about 75 percent of an initial loan pool estimated at $8 million has been raised and commitments have been delivered for $1 million in startup costs. Preusch said NFC has set benchmarks before its board will vote, possibly in the second quarter, on whether to open an office in Cedar Rapids.

"Our hope is that in the next few months, we start moving into the phase of getting a Cedar Rapids branch up and running; hopefully in the third or fourth quarters the doors will open," Overland said. "It's going to be lean and mean, but I think once we start talking to Realtors and others it's going to be pretty popular."

Cities that ignore the health of their neighborhoods do so at their peril, he said. Much of the emphasis in Cedar Rapids will be on preventing the decline of older neighborhoods.

"What we are looking at here is more preventative; everybody gets that," Overland said. "The days of cities not being involved in their neighborhoods are over. Your city is only as good as your neighborhoods. We are pushing to rebuild housing and development in the core. There are any number of positives to keeping those vibrant."

Preusch said that a Cedar Rapids office would have a small staff and that she would be a regular visitor. All back-of-house operations would be performed in Des Moines. The NFC board would continue to establish policy. Cedar Rapids would have an advisory board and nonvoting representation on the NFC board for at least the first year or two of operations.

Lending and loan programs would mirror those offered in Des Moines.

"We're being very deliberative about it," Preusch said.

Overland is optimistic.

"I know there is no downside to this," he said.
Facebook Notice for EU! You need to login to view and post FB Comments!