New Art Week fellowship program aims to engage neighborhoods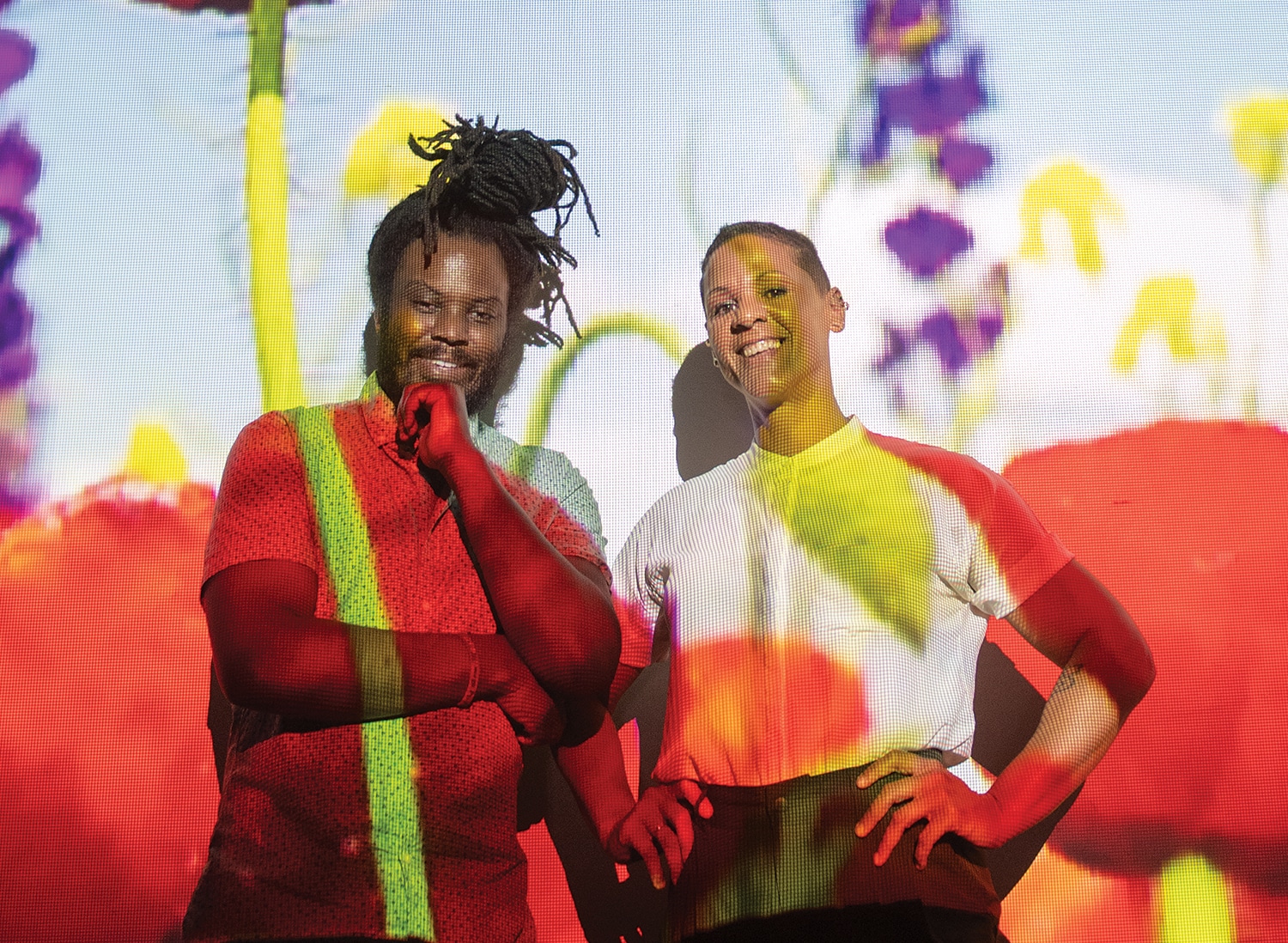 A new fellowship program that runs in conjunction with the annual Art Week celebration is designed to elevate the work of community artists and activate and embed their work into neighborhoods in the Des Moines area.
The ninth annual Art Week, scheduled for June 16-22, happens ahead of the Des Moines Arts Festival, and showcases work of local artists.
This year, Art Week will also feature the inaugural fellowship program, which is designed to let artists engage neighborhoods in the design and experience of their work and partner with those with shared community interests.
The artists participating in this year's fellowship program:
Jill Wells and Cameron Gray are working on a multimedia project at xBk Live on June 17. According to the project description, the collaboration will celebrate Black joy through double-film screenings, live music and art exhibitions.
Ramona Muse Lambert will curate an evolving, performance art piece called the Drawing Disco in Valley Junction on June 22 where residents can help illustrate the squares that will make up a dance floor for performances. Lambert is also organizing an emerging artists pop-up as part of her exhibit.
Siriaco Garcia plans a party in Columbus Park on June 16 with a DJ, food and local art vendors, jumping castle and interactive activities.
Jordan Brooks will present an event titled The Art of Movement at Perkins Elementary School in Des Moines on June 20. The event will feature several movement-based activities, including a splatter mural, an augmented reality path for walking and running, a sketch walk, yoga, and hip-hop cardio.
Billy Weathers will present a group interactive project in the Highland Park/Oak Park neighborhood on June 18. It will showcase different mediums that make up Des Moines and will include food, art and music for what organizers say will be a laid-back environment where residents can enjoy themselves. Interactive art will happen throughout the event, with opportunities for community participation.
Teva Dawson, director of art consulting firm Group Creatives, said the fellowship is focused on artists who are community-oriented.
"They're not folks who just want to have a gallery and display artwork," she said. "They really are about activating people through the arts. We partnered through Invest DSM to support this so that they are really activating within neighborhoods. To make art accessible to neighbors. To broaden participation and engagement with the arts and for the artists to start to swirl a hub of activity around their work as well."
Dawson said the artists who were selected for the fellowship "have a sense of being a magnet for engagement and really then highlighting what those neighborhoods have to offer."
"So the arts isn't just something that happens in downtown Des Moines or the sculpture park or at a theater; it is really something that can happen anywhere and really in unique expressions of it," she said.
Each artist received $5,000 for their project with additional funding for marketing, public relations, and other activities, Dawson said.
Funding partners include Invest DSM, the Greater Des Moines Public Arts Foundation and the West Des Moines Public Arts Advisory Commission.
There were no specific guidelines or instructions for artists to follow, other than their being encouraged to try something new and expand their creativity.
"There is really nothing like this in our area that offers funding for artists to stretch into something new," Dawson said. "There's a few state grants they can access, [but] there's nothing for local artists to access that is just experimental. We need more not only for art to feel experimental, we need more of a sense of people trying new things not knowing if they're going to be successful or not. That's the whole pattern of innovation."
"We just entrusted experienced artists with the funding, not needing them to prove any sort of model," she said. "I think that's also unique for Des Moines in that sense of trust and in terms of funding. A lot of that is to the credit of Invest DSM because they also believe in the creative juices of artists and trust in whatever magic might happen."
The Business Record spoke with some of the artists participating in the fellowship to learn more about their projects. Some of their responses have been edited for brevity and clarity.
Jill Wells: I've never done cinema before, and Cameron, he's like a film head. So when we talked about how to marry our practices into this experience for the community, I have been dabbling into sound and video as far as accessibility factors with my work. So I thought this would be a perfect opportunity to do image, video, sound and all that. We reached out to xBk, and it's Black cinema and art. Each of us selected a film that resonates with us. I also reached out to a friend of mine, Melvin Coleman, an African American man who has been playing piano for probably his whole life. I started looking at old-school film before sound and wanted to integrate and have an opportunity to pay homage to when artists would play piano as the sound portion of the film. He'll do the intro and outro to each film. Erica Faye, she's from Waterloo. She writes, directs and acts in her own [short films]. She just won the 2023 Iowa Motion Picture Excellence Award for her film she will be showing here, which is called "Mercy." She will do an artist's talk after. And "Mercy" is all about forgiveness and the main character's journey through loss and their faith and life. Cameron's film is "Black Panther: Wakanda Forever," and there's a lot of loss in that piece as well. So there's a really nice narrative that ties in and with Erica going first, that piece is a little heavy. It's a little more grassroots. It's not a blockbuster production. So I think having "Black Panther" come in on the tail end to bring the action or level up a little, I think it will be a nice kind of wave for people to experience that. For me, it's a first-time experience with exhibiting film as a side of my work. My role [as a fellow] is to present something to the community that would be unique and different. I like to have curated moments like this for the community where it's multiple mediums so people start to think about art in a broader context, other than it's just a painting on a wall, or it's segregated and we leave the gallery and then we go to the cinema. So this is kind of a whole curated all-in-one package. I feel like that's a big part of my role, but it's also me stretching myself to do something new.
Cameron Gray: I'm a huge movie buff. I watch a lot of Black film and film in general, and the way I see it, Black film has always been on the exterior of film history, which is unfortunate. There's so much joy in bringing Black film to people that have no idea who these filmmakers are, and one of the films is done by a Black filmmaker from Iowa, which is incredible. There's that balance of an indie film that then you have a film on another scale. I love the duality of both of these two things that can exist and be very beautiful. So I love the interplay between the two of those and how they all function together in a beautiful way. People are going to see and experience different aspects of the Black experience as shown on camera. One reason I chose "Wakanda Forever" is I had a lot of grief this past year. A lot of people who were close to me have passed away. When I was thinking about what film I should choose, it only made sense for me because of where I was as an individual and where I still am to some degree. Taking that reflection of what I'm feeling, what movie represents that so beautifully and eloquently, and that's also the reason I chose what piece I'm bringing to this particular show, too. It's a direct representation of my aunt who passed away a couple of years ago. I think people are going to get a sense of the Black experience as authentically as can be shown. I'm sure Jill's connection with her pieces is going to be cohesive to [Mercy] itself. When you walk in, there will be a place for people to sit. On one side she'll have some of her work up. I'll have some work on the other side. There will be the stage and screen. There will be an introduction to the film, a Q&A with the director. Then I will introduce my film, and then after, there will be a place for questions.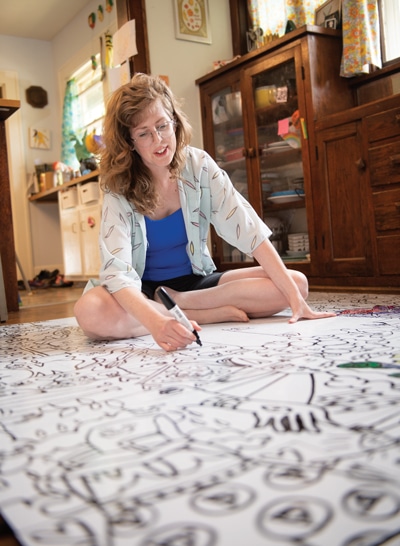 Ramona Muse Lambert: I'm illustrating 200 square feet of dance floor. What we're going to do is everybody is going to draw and it's going to be a good time. They will all fit together like a quilt. We're going to have a DJ with music. And there's going to be some performance art that goes with it. The piece to me is about process. Teaching people that don't know about art about collaboration, the give-and-take of art because a little bit of it will be destroyed and then we're going to rebuild it. We'll have a couple of performers coming and the dance music and then we're just going to dance on it like a celebration. We're also going to have an emerging artists pop-up. So we have 11 artists who are up and coming, 16- to 25-year-olds. The idea is it will be a steppingstone for them. We want to create an opportunity for these people. We'll all be together so it will be like this big art experience. This project I would say is a culmination of all the legs of a table that is my work. I guess my goal is we have the artists, how do we get everybody else? One of the things is to help people realize they are creative or they can make art. A lot of people assume they are not creative, but I think art is incredibly important for mental health. My goal is to try to engage even more people, different kinds of people than have been participating before. Those who don't think of themselves as creative, and kids. I work with kids a lot.
Art Week as it relates to placemaking and workforce development
Dawson said art and amenities of all scopes and sizes are important to attract and retain businesses and talent to the community.
"A lot of times, yes, the big amenities are important, but a lot of people feel a sense of connection by smaller things that happen on a smaller level," she said. "There is this layer of texture on a smaller scale that needs attention as well as investment so there can be these smaller hubs of vibrancy. To make sure we're paying attention to that level. It still takes money, it still takes big money if you think about it across the region, but we are growing so rapidly. So many folks continue to come into our community that haven't been here before. We're continuing to make and reinvent these spaces, and they need to feel like home to folks, and that's where I think it's important to happen."
She said people are looking for interesting places to live.
"It's not just being affordable, but there are fun things happening," Dawson said. "The only way to get to that is to start to engage people who have creative expressions and to start to have spaces to be able to make room for that. So I think it's absolutely critical to workforce development that we do that."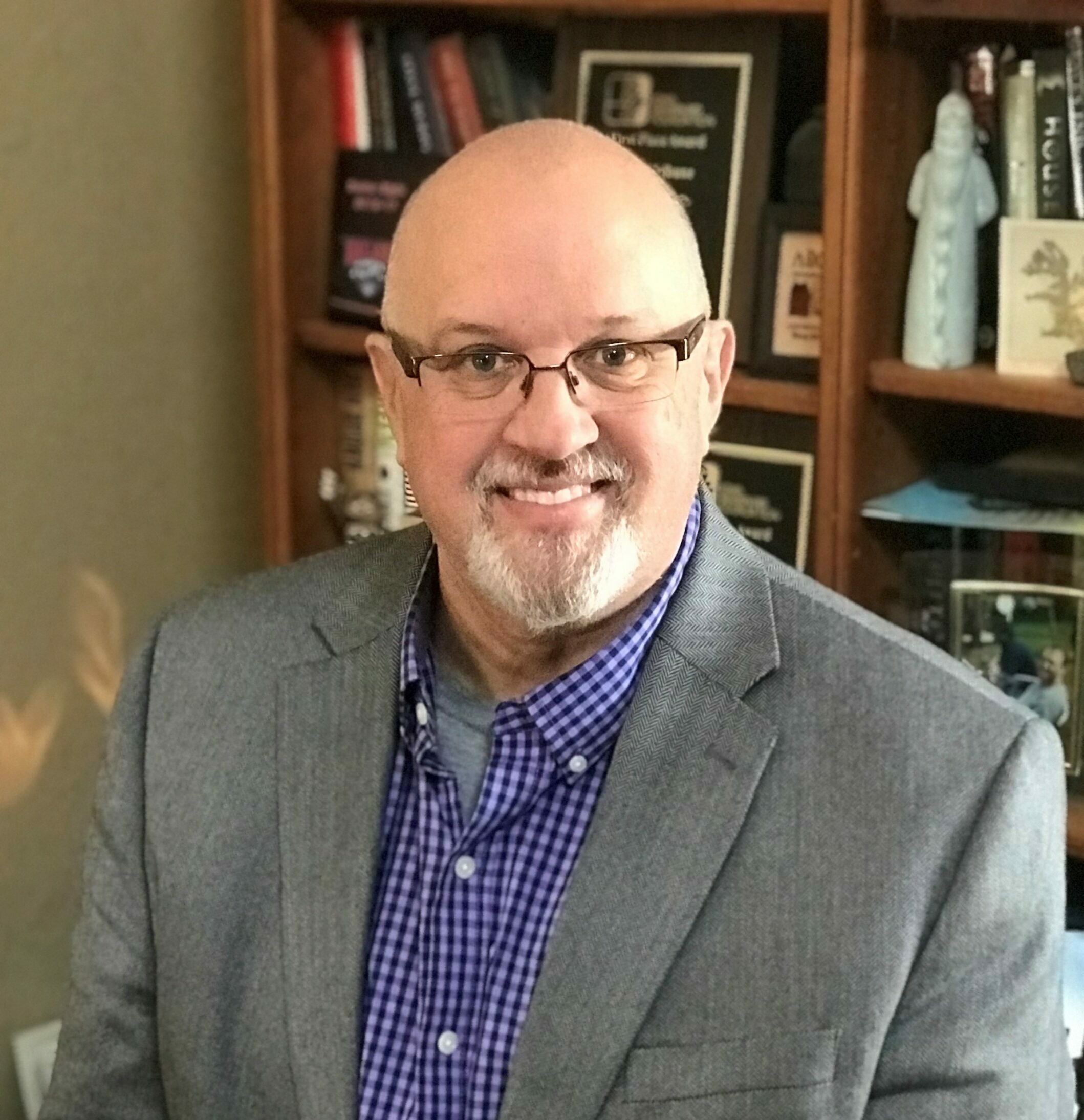 Michael Crumb is a senior staff writer at Business Record. He covers economic development, transportation, energy & environment, culture, sales & marketing.
Email the writer