New building under construction in downtown Bondurant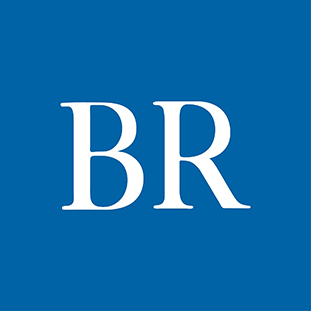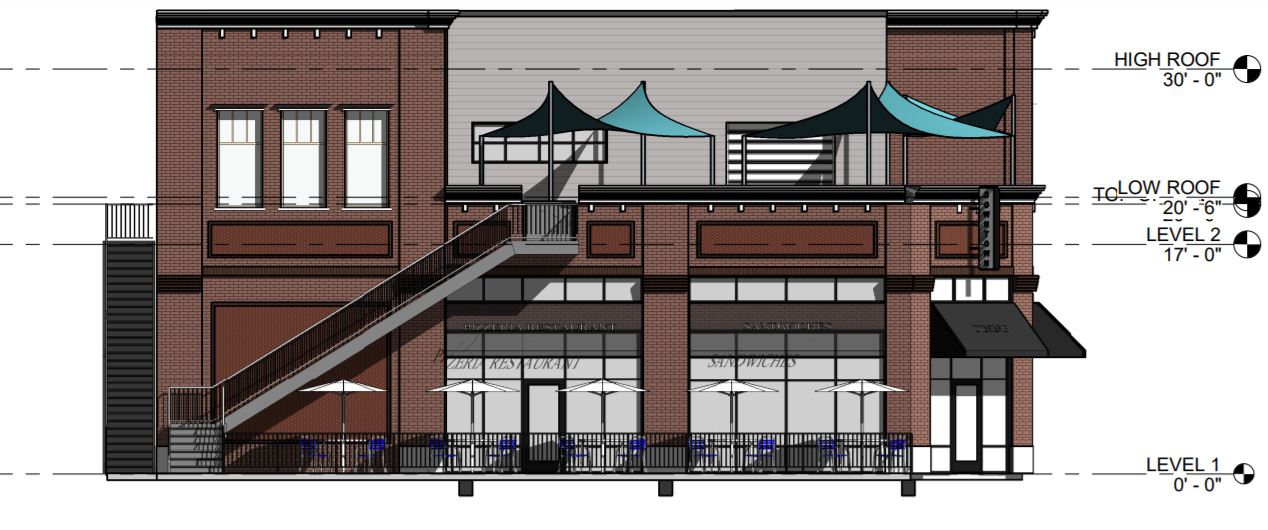 An architectural rendering of the retail building under construction in Bondurant's downtown area. Below is a photo of construction underway at the site. Rendering by SVPA Architects
Construction is underway on a new building in downtown Bondurant that is expected to include a restaurant with a rooftop patio and additional commercial and retail space.
A building permit valued at $1.1 million for the project was issued in November.
The project is "building up our core downtown," said Marketa Oliver, Bondurant's city administrator. "We have a thriving downtown with a terrific mix of businesses. This is continuing to build on that."

Brad Lewis, owner and CEO of Home Boy Enterprises Ltd. in Bondurant, is the project's developer. Lewis was unavailable for comment.

The building is under construction on a lot on the southwest corner of Main and First streets. In September 2020, the city of Bondurant entered into a development agreement with Lewis to build a structure with at least 6,500 square feet of commercial space. In return, Bondurant agreed to sell Lewis the land for $50,000.

Tenants for the building have not been announced.

Bondurant's downtown area has undergone several changes in recent years, a lot of which were sparked by increased use by bicyclists and others of the Chichaqua Valley Trail. The Bondurant Regional Trailhead, located about two blocks north of downtown, was developed in 2013. The trailhead park includes an open-air shelter with restrooms and water bottle fill stations.

At the same time the trailhead was being developed, a nearby pub was being revamped into Founders Irish Pub. Located at 110 First St. S.E., the pub includes an outdoor patio.

A former American Legion hall located at 101 Main St. S.E. was renovated, and in 2015 Reclaimed Rails Brewing Co. opened in the space. The two-story brick building is across the street from the new construction project.

A quilt shop opened along Main Street and a pie shop is planned in a building that once housed a flooring shop.

"Activity begets activity," Oliver said. "I like that there's a nice synergy of businesses downtown."

The increased traffic in the downtown area has prompted city officials to consider allowing only one-way traffic on a portion of Main Street, Oliver said. The conversion would allow the city to create more than a dozen new parking spaces along the street. In addition, the city recently added a new parking lot on the northeast corner of Second and Main streets.

"We always are looking at ways to enhance our parking in the downtown area," Oliver said.
2021 fourth-quarter building permit data
Nearly 70 new commercial building projects were started in the Des Moines area in the fourth quarter of 2021, permit data from 13 metro-area communities and Polk County shows.
Included in the fourth-quarter commercial building permit reports were:
• A permit valued at $33.5 million for construction of a new elementary school at 3305 92nd St. in Urbandale.
• A permit valued at $27 million for the remodeling of the former Younkers department store at Jordan Creek Town Center, 101 Jordan Creek Parkway in West Des Moines. Von Maur is closing its store at Valley West Mall and relocating to Jordan Creek.
• A permit valued at $3.6 million for the remodeling of space in a building at 3333 S.E. 14th St. in Des Moines. Goodwill previously was located in the space; Bio Life Plasma Services will be located in the building.
Want to know more? Click here to find out what commercial building permits were issued in 2021. View a spreadsheet that includes the commercial building permit information.
You can also view commercial building permits issued in 2020
Reader input requested
The Business Record is assessing interest in the commercial building permit spreadsheet and map it compiles each month from area communities' permit data. We've put together a short survey that we are inviting readers to take. To participate, click

here

. Thank you in advance for taking time to answer the six questions.
Facebook Notice for EU! You need to login to view and post FB Comments!