New distribution center proposed in West Des Moines
Planning for the warehouse comes during a time when vacancy rates for industrial space are hovering at 2.6%, according to a JLL report.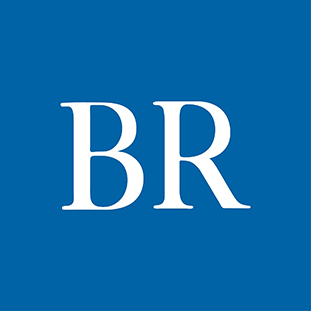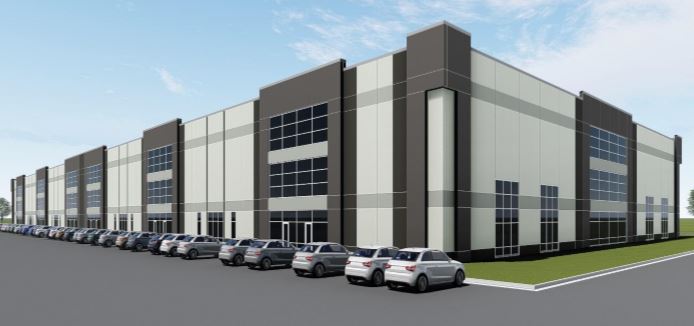 A 110,000-square-foot distrubution center is proposed in West Des Moines at Iowa Highway 5 and Army Post Road.
Rendering special to the Business Record
A new multi-tenant distribution center is planned in West Des Moines and its promoters are banking that the location will be ideal for e-commerce and logistics companies.

The 110,000-square-foot Meridian Distribution Center is proposed on 42 acres at Iowa Highway 5 and Army Post Road, said Morey Knutsen, a vice president and real estate broker for CBRE|Hubbell Commercial. Construction of the speculative building won't begin until about 60% of the structure is leased, but Knutsen said he's confident that will happen quickly.

"The location is absolutely superior – right at the juncture of Highway 5 and [Interstate Highway] 35," said Knutsen, who with Tom Gayman, owner-broker of Performance Realty LLC, is marketing the property. "For logistics companies, easy access to the interstate system is critical. Equally important, from the standpoint of truck traffic, there are not neighbors. There is nobody to complain."

Planning for the state-of-the-art facility comes at a time when the construction of warehouse space in the Des Moines area is flourishing, most of it buoyed by the mounting demand of consumers to have items ordered online in their hands with two days or less. Amazon is building a massive fulfillment center in Bondurant and recently leased 110,000-square-feet of space in Grimes that will be used as a last-mile delivery station.

Graham Warehouse is building several warehouses on about 75 acres east of Facebook's Altoona Campus. Hubbell is constructing speculative industrial warehouse buildings in Ankeny's Crosswinds Business Park and recently began work on a 72,000-square-foot flex-tech/office building in Johnston's Birchwood Crossing business park. Opus Development recently sold a 200,000-square-foot distribution warehouse in its Corporate Woods Industrial Park in Ankeny and is beginning construction on another 200,000-square-foot warehouse as part of the development's third phase.

Overall, 14 industrial projects with a total of 1.26 million square feet of space are under construction in the Des Moines area, according to a fourth-quarter research report by JLL, a commercial real estate and property investment company with offices in Des Moines. Most of the buildings are warehouses; the average building size of the projects is 90,200 square feet.

In addition, three large speculative flex properties completed construction during the fourth quarter, the report said. But even with new projects ready for tenants, the vacancy rate for industrial warehouse space in the metro area is 2.6%, according to the report. That rate is the lowest it's been since 2017 when it was 2.4%, according to the report.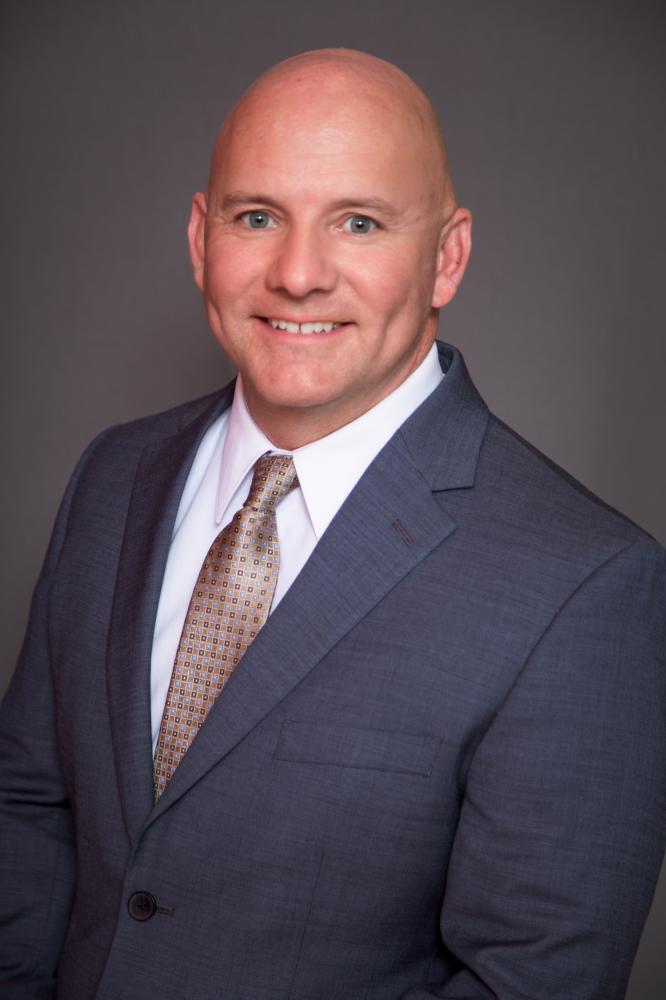 "It seems like whatever is built if filling up at a good pace," said

Eric Land,

research manager for JLL. "There are more developers looking at Des Moines because they see low vacancy. And now there's probably going to be more [developers] because of Amazon."

Suppliers for Amazon want to be near the company's fulfillment center, industry experts say. That means when Amazon opens a fulfillment center in a new location, others follow. In addition, other companies like Walmart and Target that are trying to increase their e-commerce footprint will also follow Amazon where it goes, industry experts have said.

And because the Des Moines metro is in an area that surrounds the intersection of two major interstates, it is in good position to take advantage of expected increase in warehouse space, Knutsen and Gayman said.

"The big retail players that are getting heavily involved in e-commerce are finally taking a hard look at Des Moines and the surrounding area," Gayman said.

The design of the proposed Meridian Distribution Center is similar to that of the Grimes facility Hubbell recently leased to Amazon, Knutsen said. Gayman and Knutsen said they believe construction of the building will completed by the end of 2020. They estimated that the site can accommodate up to 750,000 square foot of space, depending on how much parking is needed.

"The northwest area has seen a lot of absorption and growth and the focus now is on the northeast," Knutsen said. "This development is going to open up the southwest. It's an exciting new opportunity."
Flyover video
To see video from a drone flyover of 42 acres planned for a new industrial development, click
here
.
Facebook Notice for EU! You need to login to view and post FB Comments!