New LifeServe headquarters designed without building materials selected; design process not typical, says architect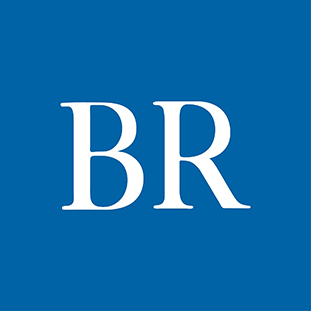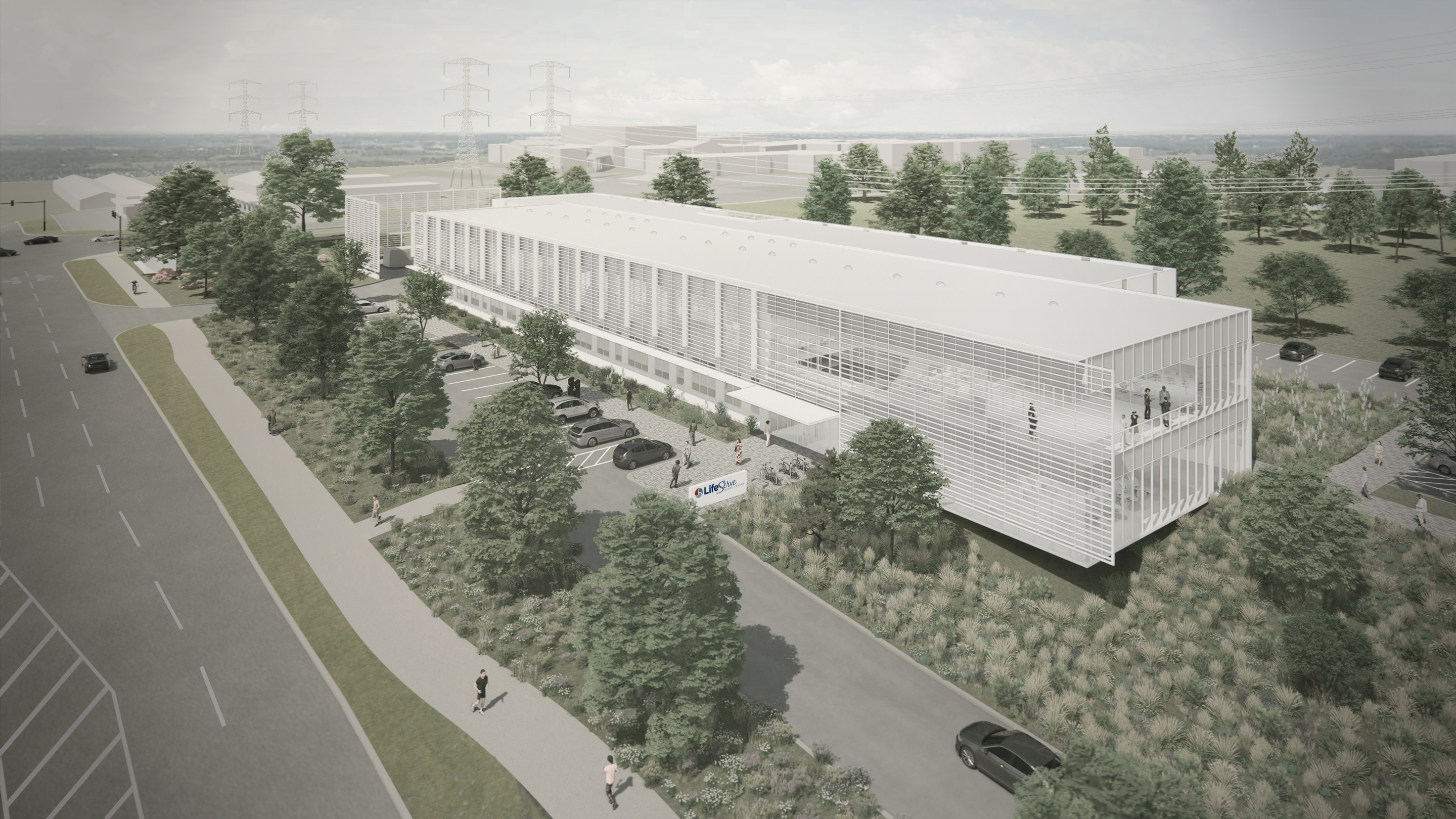 The size and shape of LifeServe Blood Center's new headquarters in Johnston has been determined. However, the building materials that will be used on the building's exterior haven't yet been decided on because of supply-chain-related issues. The new headquarters will be nestled among mature trees located on the property on the northeast corner of Merle Hay Road and Johnston Drive. Architectural rendering by BNIM Architects
Designing a building not knowing what materials will used to build it is becoming increasingly common, given the myriad uncertainties surrounding the availability and costs of materials.

But the team at BNIM Architects embraced the challenge, delivering its client LifeServe Blood Center with an image that showed how the nonprofit's new headquarters in Johnston would fit among dozens of mature trees and provide staff, donors and others with views of the eastern horizon.

"We wanted to be responsible, with the tree canopies that are there, and provide a building that was sensitive to the site," said Jeff Shaffer, an architect with BNIM, located in downtown Des Moines. "At the same time, we wanted to provide [LifeServe] with a facility that addresses all of their functional needs and create a space that they enjoy working and visitors enjoy as well."

LifeServe Blood Center, currently located at 431 E. Locust St. in Des Moines' East Village, plans on building a new headquarters in Johnston. The nonprofit bought more than 6 acres on the northeast corner of Merle Hay Road and Johnston Drive earlier this year. The property once was home to Heard Gardens, a well-known landscaping company founded in 1928.

The group's new facility will be two stories and include about 56,000 square feet of space. The donor center, laboratory and supply area will be on the first floor. The second floor will include executive offices. Development costs are estimated at $20 million.

The south side of the building, which will include numerous windows, will face Johnston Drive. The east end, which will include a balcony, will overlook vegetation and trees.

"The view will be phenomenal," said Rod Kruse, a principal at BNIM. "You're going to be able to see for miles, back towards the city."

The east end of the building will include the donor center and meeting and break rooms. "We wanted to give the best views to everybody, meaning everybody is welcome to that area," Kruse said. "It's not executive offices. It's not somebody's private space. Everybody can have access to it."

While the size and shape of the building have been determined, the materials that will be used to construct the building aren't yet known.

Once a construction manager is hired, "we'll be able to better understand material availability and get the right materials at the right price," said Matt Brown, president of Formation Group, a Johnston-based building consultant business working with LifeServe.

Kruse said that the design of the building is adaptable to the material types that may be used in its construction.

"This isn't how we normally would have started" the design process, Kruse said. However, now that the design of the new headquarters is completed the development team will evaluate the cost differences between the products that are available and those that will take more time to get.

"If you delay construction to wait for a product, you may end up with higher costs," Kruse said. "You get to a point where you say, 'I may pay a little more now, but it may still be less than I pay if I wait for the product that we think might be more traditionally cost-effective.' "

The building's design will allow for future expansions if needed, said Stacy Sime, LifeServe's CEO and president. "We want to make sure that we're not just planning for a building that meets our needs today but that it is really thinking about what we could do into the future."

The center likely will open in its new location in Johnston in spring of 2024.
RELATED ARTICLE: Numerous development options for current LifeServe property
IN MAY 6 BUSINESS RECORD
Check out the May 6 Business Record to learn more about LifeServe Blood Center and the site where its new headquarters will be built in Johnston.
Facebook Notice for EU! You need to login to view and post FB Comments!