New lung cancer data shows Iowans at greatest risk aren't being screened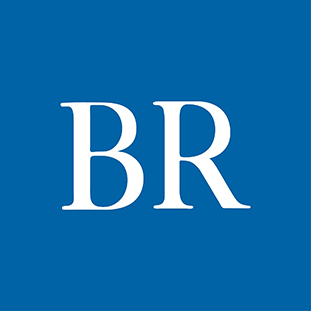 The vast majority of Iowans who are at high risk of getting lung cancer aren't getting potentially lifesaving early screenings, according to a new national survey released this week by the American Lung Association.

In Iowa and across the nation, lung cancer is the leading cause of cancer deaths. Survey data released Monday by the American Lung Association's Lung Force initiative shows that only about 1 in 10 (11%) of Iowa residents at high risk for lung cancer have received a low-dose CT scan lung cancer screening — which they're now eligible for under new federal guidelines. The survey also showed that most Americans were unaware the survival rate for lung cancer has increased by 30% in the past decade.

"One of the most impactful things we can do in Iowa is to raise awareness about lifesaving lung cancer screening," said Kristina Hamilton, advocacy director for the Lung Association. "Lung cancer screening is key to early diagnosis, and early diagnosis saves lives."

In Iowa, it is estimated that 2,530 people will be diagnosed with lung cancer in 2022, and 1,450 people will die from the disease. Additionally, the entire state of Iowa is considered to be a high-risk zone for radon, the second-leading cause of lung cancer. Radon, a naturally occurring radioactive gas that can accumulate in basements of homes, can be professionally mitigated.

The 2022 Lung Health Barometer surveyed 4,000 Americans nationwide about lung cancer. The national survey, now in its seventh year, examines awareness, attitudes and beliefs about lung cancer.

Key findings show that:
•Only about 1 in 4 respondents (26%) were aware that the lung cancer survival rate increased by over 30% in the past 10 years.
•73% of adults have not spoken with their doctor about their risk for lung cancer and only 40% are concerned they might get the disease.
•Only 29% of Americans know that lung cancer is the leading cancer killer in the U.S.
•Nearly 70% of respondents were not familiar with the availability of lung cancer screening for early detection of the disease.

While awareness of lung cancer screening is still low, the United States has made significant progress to increase eligibility. Last year, the U.S. Preventive Services Task Force expanded the guidelines for screening to include individuals ages 50 to 80 years old who have a 20-year smoking history and currently smoke or have quit within the past 15 years. This nearly doubled the number of individuals eligible for screening and has the potential to save significantly more lives than previous guidelines.

More information about lung cancer screening can be found at SavedbytheScan.org.
Facebook Notice for EU! You need to login to view and post FB Comments!