New uses planned for East Village building that survived era of razing structures considered eyesores
'There's no reason why we can't reuse a building that's 100 years old,' says developer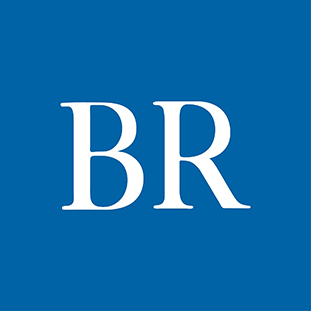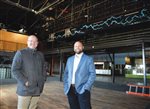 Over several decades, Des Moines city planners and private developers cleared an area between the Iowa Capitol and the Des Moines River of buildings thought to be eyesores or in the way of development.
In the 1950s, buildings were razed to make way for construction of the freeway. In the 1960s and 1970s, others were torn down in an effort to help jump-start urban renewal areas.
The prevailing view "was that the buildings on the lower East Side were not worth investing in," local historian Jennifer James wrote.
A few buildings survived the bulldozers, including one at 217 E. Second St. that originally housed a company that made hydraulic hoists to lift automobiles and other vehicles. The brick building features a unique roofline called a sawtooth – raised right triangle-shaped areas with north-facing, steel-sashed windows that span the length of the structure.
Developer Jake Christensen bought the building and surrounding property in 2018. A $6.3 million renovation of the structure is planned.
Christensen, who has completed renovations of three East Village properties in the past five years, said he debates people on the purpose of LEED, a building certification program that encourages green building and energy-efficient practices. While city documents show the building's renovation will exceed applicable energy code requirements, it likely won't meet all LEED guidelines.
"I think the first criteria of LEED should be 'Can you reuse what's already there?' " Christensen said. "There were thousands of hours of labor put into this building, and [its] materials are still very valuable. If you look at Europe as an example, they continually reuse buildings that are 1,000 years old.
"There's no reason we can't reuse a building that's 100 years old."
Building's original feature remain
The one-story building was constructed in 1929 as a modern factory for Globe Machinery and Supply Co., which later reorganized, adding a subsidiary called Globe Hoist Co.
The company used technology it used in other areas of its business to create and patent a hydraulic hoist to safely lift vehicles to work on them for repairs and maintenance, according to a history of the property compiled by James for Christensen's application to receive historic tax credits to help with redevelopment costs.
The building was constructed along East Second Street in an area that had access to rail siding, a spur of the railroad that crossed the Des Moines River south of Court Avenue, wrote James. The "sawtooth monitor roof provided tall ceilings and the north-facing ribbons of windows brought diffused light to the factory floor," she wrote.
The factory's "flexible floor plan" allowed the company to make changes to the manufacturing process when new products like hoists for boats and buses were added, James wrote.
Many of the structure's original features remain, including the steel-framed windows in the three sawtooth portions of the roof and along the building's lower level; red-brick walls, front doorway, and fire and delivery doors; exposed steel roof trusses; and concrete floor and window sills.
"Keeping that sense of history by reusing buildings that are here creates a more engaging, unique area and brings more personality to the neighborhood," said Derek Johnson, executive vice president of ISG, a professional design firm in architecture, engineering, planning and environmental solutions with offices in 10 locations including Des Moines. ISG, which will move its Des Moines office to 217 E. Second St. when the renovation is complete, is working with Christensen on the project.
Renovating the building "creates numerous opportunities for design," Johnson said. "You have some parameters you need to keep and work around, so it's a challenge. But it's also a real opportunity to be creative and develop solutions that you wouldn't necessarily have been challenged with if you were starting from scratch."
Reusing bridge trusses
Among the unique aspects of the building are the bridge trusses that span the length of the structure. Christensen estimated that fewer than a dozen buildings remain in Des Moines with the feature.
Plans include refurbishing the bridges and adding mezzanine-level offices and meeting spaces. Johnson estimated there would be about 6,000 square feet of space in the mezzanine level.
"It's a great opportunity for the office space to have indirect natural light," Christensen said.
The building's renovation will follow air quality recommendations from the American Society of Heating, Refrigerating and Air Conditioning Engineers that will include humidification, dehumidification, ultraviolet germicidal air filtration, additional filtering, CO2/dilution air control and a building automation system, according to a Des Moines city document.
"This will basically be a brand-new building inside an existing shell," Christensen said.
Replacing the building's mechanical system will be a challenge, Johnson said.
"If you don't have the right mechanical system, it can be a real challenge to create a comfortable environment for offices," Johnson said. "It's a real challenge from the building engineering side to develop the right systems to move the right amount of air to keep it a comfortable environment."
New construction planned
In addition to renovating the building at 217 E. Second St., Christensen is talking with the city about developing the lot to the south, which currently is surface parking. Plans are being developed to construct a building on the lot within the next five years, he said.
Christensen, who owns the parcel, said the size of the building and what uses will be included have not yet been decided.
"It could be office space, it could be multifamily," he said. "There was talk of hospitality, but that's certainly not something that's going to be seriously considered now.
"People have short memories, so three years from now we could be having a different conversation."
Infrastructure will be installed to support the new structure, which could be up to 75 feet tall, Christensen said. "It could be a pretty sizable building."
The Des Moines City Council in September approved preliminary terms of an urban renewal development agreement with 217 E Second LC, which Christensen manages. He said the agreement is being reworked to include the proposed new building.
The original preliminary agreement called for the 217 E. Second St. project to receive financial assistance in the form of project-generated tax increment financing of about $1.2 million.
The property is valued at $649,100 but is currently exempt from property taxes, according to the Polk County assessor. The property is expected to return to the tax rolls and, when renovations are complete, be valued at about $2.8 million, according to the preliminary development agreement. Over 20 years, the property is expected to generate $1.4 million in property taxes.
Renovation work is expected to be completed by late 2021, which is when ISG expects to move in. The building's other tenant will be McGough Construction, a Minneapolis-St. Paul-based firm, Christensen said. The company will move its Ankeny office to Des Moines, he said.
---
Globe Hoist Co. building timeline
Local architectural historian Jennifer James compiled a history of the property at 217 E. Second St. for developer Jake Christensen's application to receive historic tax credits for redevelopment of the structure.
The following timeline was developed from James' historical narrative of the property:
1929 Globe Machinery & Supply Co. announced plans to build a factory at 217 E. Second St., east of the Des Moines River. The building was constructed in response to demand for a new automobile hoist the company had patented.
1936 Globe Machinery reorganized, splitting off Globe Hoist Co. as a separate manufacturing company.
Early 1940s The company won several government contracts to manufacture products used in World War II. By 1944, it was manufacturing only ordnance: anti-aircraft machine gun mounts and hydraulic control cylinders for airplanes.
Post-World War II The company returned to making hoists, not only for automobiles but also for buses, trucks, boats and airplanes.
1959 The company was sold to an out-of-state company whose officials opted to close the Des Moines plant, consolidating it with one in Philadelphia.
Early 1960s through early 1980s Two casket manufacturing companies occupied the building: Iowa Casket Co. and Iowa-Missouri Casket Co.
1988-1993 Z International night club occupied the south bay. The night club was the first extension of the Court Avenue entertainment district eastward across the Des Moines River. It closed after several shootings and assaults.
1989-1997 The building's north bay was occupied by Shure Shine auto detailing.
1990s The center was occupied by Jaguar billiard club and restaurant.
1990s 2018 Various nightclubs occupied the three bays.
July 2018 217 E Second LC, managed by Christensen Development, purchased the property as well as property at 200 E. Court Ave. for $1.8 million. The building at 217 E. Second St. has been vacant since 2018.
Facebook Notice for EU! You need to login to view and post FB Comments!