New Waukee brewery scheduled to open in summer 2020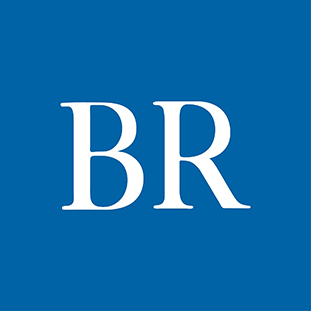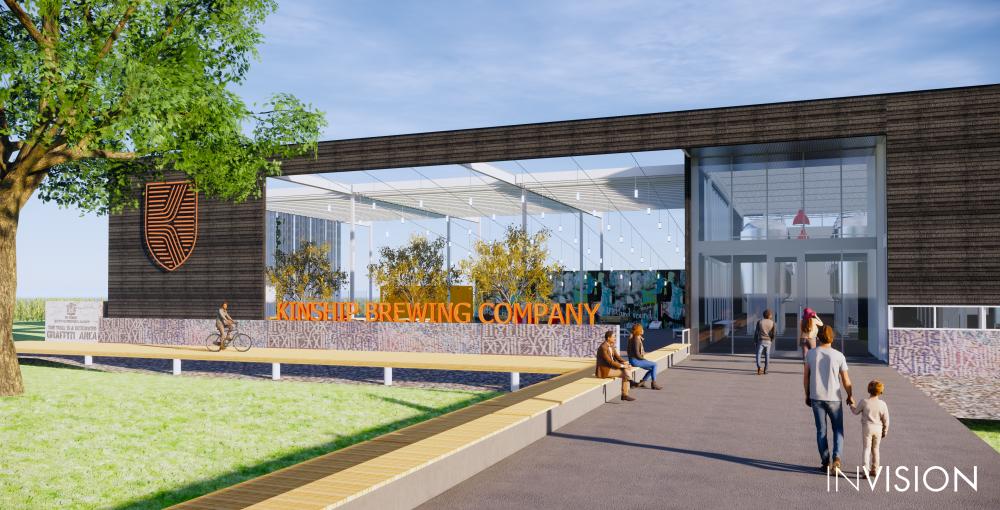 An architect's rendering of the entry to Kinship Brewing Co., planned to open in Waukee in the summer of 2020. Rendering by Invision.
Not long after Zach and Ann Dobeck got married, Zach revealed he wanted to open a brewery.

"She had one thing to say to me: 'Do it right,'" Zach Dobeck said.

So Dobeck slowly and methodically began to plan his dream. The couple, who lived in Georgia, visited numerous breweries across the country, talked with brewery owners, consulted with financial and business planners, and continued to dream.

In July 2017, the couple moved to Waukee, where Ann Dobeck attended school, and planning for the brewery began in earnest.
A year ago,
Zach and Ann Dobeck
made an offer on 6.25 acres north of Hickman Road and west of Northwest 10th Street in Waukee. On
Monday, the Waukee City Council approved the first reading of an ordinance to rezone the track to allow for the construction of Kinship Brewing Company, that will include a brewery, outdoor plaza with a place for food trucks, dog park and connections to the Raccoon River Valley Trail.

Kinship Brewing will be Waukee's first brewery and among more than 100 others in Iowa. The state's craft brewing industry supports more than 1,500 jobs and has a $100 million impact on Iowa's economy, according to the

Iowa Brewers Guild's website

. The group estimates that more than 146,000 barrels of craft beer are produced in Iowa annually.
If the $6.5 million Kinship Brewing project is successful, Dobeck said he would likely add a restaurant, bicycle repair shop and other amenities.
For now, though, he wants to move slow and grow a customer base for his beer that will range from lagers, IPAs and Imperial stouts.
"For a new business starting up, it can be a little intimidating," Dobeck said. "But the biggest thing we want to do is stand out and do things the right way."
Dobeck, 33, said he fretted about running out of space. The land in Waukee will allow Kinship Brewing ample space to grow as well as host events, said Dobeck, whose business partners include Mike Kentfield, co-owner of The Foundry, DSM in West Des Moines.
Plans for Kinship Brewing call for the construction of a 13,000 square foot building that will include 10,000 square feet of production space and 3,000 square feet for a tap room that will hold up to 300 people.
Eventually, Dobeck said, he wants to produce enough of Kinship Brewing's beer to sell it in retail outlets. But first, though, "I want to fulfill my customers' needs; build up a community and then, as word spreads, expand."
Dobeck is hopeful construction of the facility can begin yet this year with completion done so Kinship Brewing Company can open in the summer.
Want to know more about Iowa breweries? Click here to read reporter Kate Hayden's "The Business of Beer."
Facebook Notice for EU! You need to login to view and post FB Comments!