Northwest Financial Corp. hires Plagge as president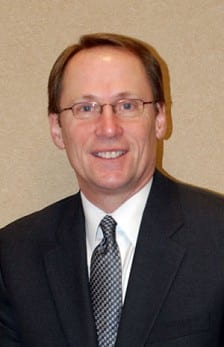 Northwest Financial Corp. has hired Jeff Plagge as the company's new president.

Plagge is currently chairman, CEO and president of Chariton-based Midwest Heritage Bank, a position he has held since 2006. He will begin his new position with Northwest Financial on Sept. 15.

Northwest Financial Corp., with $1.25 billion in assets, is among the largest Iowa-based bank holding companies, with 28 offices in Iowa and Nebraska. The company is based in Arnolds Park.

The newly created position is the result of a long-term planning process the company began in 2005, said Dwight Conover, the company's CEO. "This is a good time to add a number of great people," he said. "I am so pleased that Jeff is available and able to join our management team."

Northwest Financial consists of three chartered organizations: Northwest Bank, which in Central Iowa has branches in West Des Moines and Ankeny; First National Bank in the Sioux City area and First National Bank in Creston.

Prior to Midwest Heritage, Plagge was president and CEO of First National Bank of Waverly, president of First of Waverly Corp. and CEO of First Insurance Services. He is a graduate of Iowa State University with a degree in agriculture business, and attended graduate school at the Graduate School of Banking in Colorado.

Plagge and his family will be moving from Clive to the Okoboji area.