Norwalk couple planning the ultimate doghouse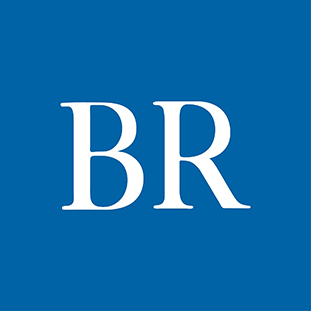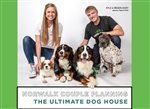 A Norwalk couple is making plans to build the ultimate doghouse for their four dogs – a multifaceted facility that caters to pet owners and their four-legged friends.
Plans call for Paws & Pints to include off-leash outdoor and indoor dog parks, a bar and coffeehouse as well as an on-site veterinarian clinic, dog day care, overnight accommodations, a training facility and a retail shop.
Kyle and Megan Casey are raising money from investors to build the facility and have a contract to buy 7.2 acres at Southwest Park Avenue and 63rd Street from Cornerstone Family Church. They have worked with Slingshot Architecture on designs for the facility and contacted local business about participating in the venture.
"This is going to be the first place [in the Greater Des Moines area] that really combines the culture of dog ownership along with the everyday needs of dog owners," said Kyle Casey, 33, whose background is in mortgage banking.
The couple quietly launched a website for Paws & Pints about a month ago and have nearly 800 dogs preregistered on a VIP list. They've also received about 60 resumes from people interested in working at the business.
"Once word got out about what we were doing, it spread like wildfire," said Megan Casey, 32, a Drake University graduate who studies restaurant analytics for a major food distributor.
Consumer spending on pets soaring

The Caseys are entering a fast-growing business sector.
In 2018, U.S. consumers spent more than $72.5 billion on their pets, a 60% increase from the $45.5 billion spent 10 years earlier, data from the American Pet Products Association shows. Money was spent on specially prepared meals, grooming and visits to veterinarians.
Much of that spending was by dog owners.
More than 1 out of 3 households in the U.S. own at least one dog, 2017 U.S. Census data shows.
Kyle Casey said a survey by a market research firm showed that within a 30-mile radius of the couple's anticipated business site, 44% of households owned at least one dog. In addition, nearly 20% of those households used a professional pet-related service within the previous year, a percentage that outpaces the national average, he said.
"In the past 10 years, dog owners have elevated their dogs to baby status," said Phillip Cooper, a pet industry expert whose consulting business is based in California. "And money is no object to them, especially for millennials, who have surpassed baby boomers in the amount of money they will spend to help their pets live longer and better."
Large companies are capitalizing on the growth, Cooper said.
A majority of candy bar-maker Mars Inc.'s business is now related to pets. Two years ago, Mars acquired VCA, a company with 800 animal hospitals, diagnostic laboratories and dog day care franchises. The acquisition paired well with Mars' growing Petcare segment that makes several pet food brands, including Iams and Pedigree.
Earlier this year, Walmart announced it would open 100 veterinary clinics in its stores and launch an online pet pharmacy.
"This is a phenomenon that is happening worldwide, and it's why businesses that cater to pets is growing," Cooper said.
And it's why the Caseys, who owns four dogs, believe their business will thrive.
Dog-friendly bars, restaurants

About two years ago, the Caseys were in Denver with their dogs and learned about the Denver Watering Bowl, a dog-friendly restaurant and bar that includes a 7,000-square-foot outdoor dog park with tables and chairs for humans.
"This place was busy all day long – in the morning, in the afternoon," Kyle Casey said. "We just said to ourselves, 'Des Moines needs something like this.'"
The couple visited similar businesses in Austin, Dallas, Charlotte and Green Bay. They also visited Kansas City-based Bar K Dog Bar, which opened 11 months ago. The restaurant, bar, coffeehouse and dog park is located next to the Missouri River under the Heart of America bridge.
Bar K began in a warehouse to "test whether our concept worked," said Leib Dodell, a partner in the business. "People loved it and it confirmed our instinct that people want fun, safe spaces where they can socialize with their dogs."
Traditional dog parks give the animals a place to run and socialize with other dogs but don't provide activities for owners, Dodell said. And while restaurants are starting to allow dogs on patios – and in some places, indoors – the pets must be leashed and can't move around, he said.
"Something was missing so we decided to solve the problem for ourselves and, in turn, for others as well," Dodell said. "What we've created is a destination place for people and their dogs."
Bar K is located on 2 acres and includes interactive dog recreational equipment and separate play areas for large and small dogs as well as one for puppies. Training demonstrations are held several times a month and dog experts are invited to give talks on various subjects.
People who want to visit Bar K can either buy a one-time guest pass or a yearlong membership, which cost $225. To date, 1,900 household memberships have been sold, Dodell said.
"Every community needs safe places for people to take their dogs, especially in urban areas," he said. "We've reinvented the dog park, provided a safer experience for dogs and made it comfortable for their owners."
Other business models inspired Paws & Pints

As the Caseys traveled across the country they took notes of things they liked – and didn't like – at other dog-friendly businesses.
One thing they noticed was that many of the businesses didn't include other professional services such as training and day care.
"This is going to be the first place that really combines the culture of dog ownership along with the everyday needs of dog owners," Kyle Casey said. "We'll have a wide array of services that will compliment one another in addition to the dog park bar."
The businesses include:

Your Best Friend's Bar, a pub, patio and coffeehouse with an indoor/outdoor off-leash dog park, food trucks and live music events. The Caseys have submitted plans to state food and drink establishment inspectors who have provided them with feedback on what they can and cannot do.
The Wagsdorf Pastoria, which will provide grooming and bathing services, a canine kitchen, day and nighttime boarding, and community outreach events and classes.
Kai's Dog Training Academy, which will provide private training, group classes and dog day care. Kai's, which is located in Ankeny, will also train Paws & Pints' staff on how best to interact with dogs as well as train the rangers who will supervise the dog park, Kyle Casey said.
Small animal clinic that will also provide grooming. The Caseys said they are in negotiations with a veterinarian who would open a new practice at the facility.
Lost & Hound, a retail doggy boutique that sells dog foods, toys and treats such as bacon-infused water.
Paws & Pints will operate on a membership basis, similar to Bar K, Kyle Casey said. Day passes will also be available.
In addition, each dog that enters the business will be vetted to ensure that vaccinations are up to date and that the dog behaves appropriately, he said.
The Caseys are hopeful that they'll be able to raise enough money this summer to start construction on the facility before year's end. Their goal is to open Paws & Pints by summer 2020.
The couple has T-shirts and caps emblazoned with the Paws & Pints logo. Whenever they wear them, they are inundated with questions about when the business will open, Megan Casey said.
"People come up and ask, 'Are you the dog park people? We can't wait for it to open,' " she said. "We hope this becomes a destination place for the Des Moines area."
Facebook Notice for EU! You need to login to view and post FB Comments!