NOTABLE TRANSACTIONS: Omaha group buys Pleasant Hill multifamily development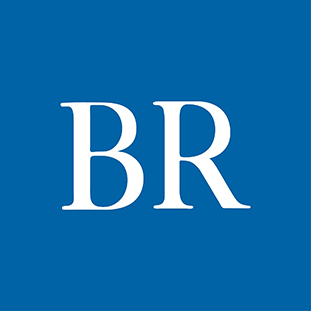 A multifamily development located just east of U.S. Highway 65 in Pleasant Hill has been purchased by an Omaha group for $4.78 million, Polk County real estate records show.

The purchase by Boulder Ridge Partners LLC, located in Omaha, includes three two-story buildings, each with eight apartment units, and 11 lots with duplexes built on them. The properties had been owned by Boulder Ridge Apartments LLC and Boulder Ridge Duplex LLC, based in Altoona.

Development of Boulder Ridge, located on either side of Hillside Court north of East Oakwood Drive (see map), began in 2001.

The transactions were recorded Nov. 22.

In other Polk County real estate transactions:

HRC Bondurant LLC, managed by Hubbell Realty Co., paid Top Farms LLP $2.3 million for undeveloped ground in Bondurant, Polk County real estate records show. The 81-acre parcel is located east of U.S. Highway 65/Northeast Hubbell Avenue and south of Northeast 86th Avenue. Hubbell Realty plans on developing a residential community on the site that includes single-family houses and townhomes, a spokeswoman for the West Des Moines-based company said. The transaction was recorded Nov. 22.

Joshua and Susan Tietje paid Oakstone Homes Inc. $1 million for property at 1205 N.W. Arbor Court in Ankeny, records show. The property includes a newly constructed single-family house with three bedrooms. The transaction was recorded Nov. 22.

Antler Ridge LLC, based in Johnston, paid Andrew and Mary Snetselaar $3.87 million for property at 1920 E. Southside Drive in Polk City, records show. The 92 acres include a one-story single-family home built in 2004 and three metal utility buildings. The property, which is mostly zoned agricultural, is valued at $384,300. The transaction was recorded Nov. 23.

A & N Properties LLC paid Venture Holdings LLC $1.5 million for farm ground located northwest of Farrar, records show. The purchase includes 112 acres located south of Northeast 150th Avenue and east of Northeast 104th Street in Polk County. The transaction was recorded Nov. 23.

Halle Properties LLC, located in Scottsdale, Ariz., paid Community State Bank $1.65 million for property at 902 S.E. Oralabor Road in Ankeny, records show. The property includes a 3,900-square-foot bank building occupied by Community State Bank. The structure, located on 1.6 acres, was built in 2000. The property is valued at $1.4 million. The transaction was recorded Nov. 24.

KG Store 543 LLC acquired property that had been owned by the city of Des Moines and located around the Crescent building, records show. Krause Group, through a limited liability company, owns the former auto dealership building at 555 17th St. The property is undergoing a $17 million renovation. When the renovation is complete, Big Grove Brewery will occupy 12,720 square feet of the building. The city of Des Moines agreed to vacate two streets and right-of-way adjacent to the building. A development agreement, recorded on Nov. 24 in the Polk County recorder's office, shows that the city will provide Krause Group with a $727,000 forgivable loan used to offset the purchase of the property. The loan will be considered paid when a certificate of completion is issued. The transaction was recorded Nov. 24.
The real estate transactions from Polk and Dallas counties include information about transactions of $1 million or more including the sale of single-family houses as well as other transactions of interest.