NOTEBOOK: 30 minutes with Douglas Brinkley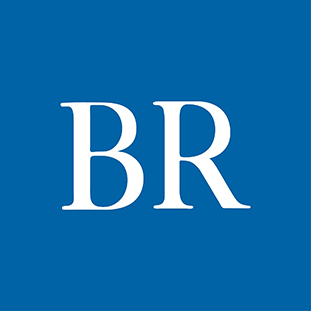 Noted conservationist and presidential historian Douglas Brinkley was in town Nov. 14 to deliver Drake University's Bucksbaum Lecture, and he proved quite a fan of Iowa and its history of high-profile efforts.
It was good to take a break from reading and writing about the state's water quality problems — which are related in part to failures of conservation — to hear some praise for some big names in Iowa conservation lore, including Darling and Leopold.
I caught up with Brinkley in the ornate reading room at the university's Cowles Library for a half-hour interview timed by Drake PR guy Aaron Jaco, who was mindful that a growing crowd of students was assembling for Brinkley's next session.
Brinkley had arrived a bit late in a dark limousine. The genial Brinkley wasted no time noting how great he thinks Gray's Lake is. "It's pretty," he noted. "There's a nice boardwalk through there."
He then went on a riff about the nationally important work of Burlington-born Aldo Leopold, the father of land ethics and author of the masterpiece "A Sand County Almanac," and of J.N. "Ding" Darling, the Des Moines Register cartoonist who also served as one of the nation's first federal guardians of protected lands. There's talk of a Des Moines-based institute in Darling's honor, and Brinkley had met with the organizers while he was in Des Moines. "It would be amazing if you could have a Darling institute to get kids involved with wildlife and land conservation everywhere, particularly in Iowa," he said.
"This is like ground zero of great conservationists. Congressman John Lacey (of Iowa) was Theodore Roosevelt's great partner in establishing most of our country's seminal conservation laws. With Aldo Leopold being from Iowa and Ding Darling here, conservation has been a rich Iowa tradition.
"It would be good to give Darling his due. He's a local hero. In his day, he was as big as Will Rogers as a national personality. Along with Theodore Roosevelt and FDR, Aldo Leopold — who was from Iowa — Ding Darling was one of the seminal conservationists of the century. His name isn't as well known as it used to be. That was pre-television, so the power of the cartoon was dominant in periodicals."
What is Brinkley's overall thought about conservation in an era of climate change, dwindling federal conservation spending and questionable water quality?
"I've thought about it long and hard. I think the most important message is for people in a state like Iowa to support and take care of their state parks. They provide outdoor recreation for everybody. They get line-itemed out of budgets.
"Spending on outdoor recreation is seen as a kind of trivial pursuit. But we are showing our lack of sense of locality. People need to learn to love the land and where they're from. If you are from Iowa, learn to love the treasured landscapes here and make sure that you keep traditions of fishing and hunting alive. It all gets down to heritage, in a way. You really have to build young conservationists from the ground up. They have to really learn to love the outdoors with the help of the Izaak Walton League and Ducks Unlimited. Then as an adult, conservation is part of your life."
Brinkley said his affinity for Iowa was bolstered when he wrote a book on the history of the Mississippi River. The Upper Mississippi is his favorite stretch. "I went down the entire river. I'm very intrigued by Dubuque, where they built a Mississippi River heritage museum, and I got very involved with that. I am a bit of a hobbyist of (the late Iowa-born artist) Grant Wood. The whole Cedar Rapids kind of New Deal regionalism.
"Finally, I'm a U.S. presidential historian, and, you know, ground zero is Iowa. We are already thinking about who is strategizing for the next Iowa caucuses."
Facebook Notice for EU! You need to login to view and post FB Comments!