NOTEBOOK: 5 takeaways from our Power Breakfast on the future of corporate culture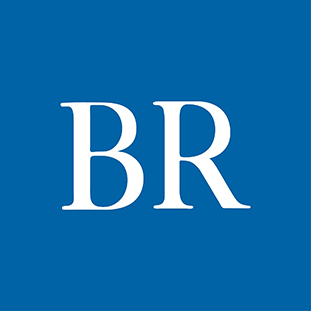 The ongoing need for more talent and strategies to welcome, include and retain a diverse workforce have been top concerns for business leaders in recent years. Then a pandemic, remote working and a national racial reckoning disrupted workplace culture even more.
At the Sept. 9 Power Breakfast, we talked about the future of corporate culture as it relates to all these challenges and opportunities.
Panelists included:
Katie Graham, attorney and shareholder, Nyemaster Goode, PC

Claudia Schabel, president and CEO, Schabel Solutions

Emily Forrester, vice president of human resources, Workiva

Sharon Gaddy-Hanna, vice president of human resources, employee relations officer, Bankers Trust Co.

Gilmara Vila Nova-Mitchell, director of DEI, IMT Insurance | leadership consultant, Sarah Noll Wilson Inc.

Troy Vincent, founder and CEO, Navigate Wellbeing Solutions
Here's what our reporters took away.
Emily Blobaum:
An overarching theme that all of the panelists touched on was the need to know who you're working with – not just what they do at work, but who they are after they shut down the computer for the day. Doing this will foster empathy, understanding and a sense of belonging.
Gilmara Vila Nova-Mitchell noted that throughout the era of remote work and Zoom meetings, we've been invited into people's homes and can see how they decorate their rooms, and what their kids or pets look like. "Elevate those moments so we can get to know each other better as human beings," she said.
On the other hand, though, recognize that some people may not want you to see their personal lives, said Claudia Schabel of Schabel Solutions.
Know how your employees prefer to be recognized. Know what they need to be successful, happy and healthy. "It's important that leaders take the initiative to get to know the people you work with," she said.
Joe Gardyasz:
As the panelists discussed ways in which remote and hybrid work have affected company culture, IMT's Vila Nova-Mitchell said that she makes a point to think about ways to continue employee recognition programs.
"It's easy to forget when we're not present," she said. "That is something that I have been trying to be intentional about."
Asked if employers have raised expectations over time to discourage occasional family interruptions, Vila Nova-Mitchell said that she hopes that's not the case. "From my perspective, I hope that [grace] doesn't go away. … And if we all go back to the office — which I don't think we will — I hope we will still find ways to recognize this."
Sharon Gaddy-Hanna from Bankers Trust noted that managers should clearly communicate their expectations for remote or hybrid workers. For instance, is it clear to employees when it's acceptable to have their cameras off during a meeting, or when they need to be in a private setting without family?
"We can set these expectations within ourselves and never tell people what they are," ' she said. "That will not allow people to be successful."
Michael Crumb:
A theme that was carried over through the conversation was making workplace culture part of an organization's overall strategy.
Vincent of Navigate Wellbeing Solutions said the No. 1 thing he's seeing is that employees want to be valued by their organization.
"They want that sense of belonging, and they want folks to understand that work-life balance is going on," he said. "They want to align their purpose with the purpose of the company."
Forrester said at Workiva they prefer to call it "work-life blend" and offer amenities and flexibility suited to that.
Vincent said an organization's value system should be evident in all that it does, from well-being programs, to communication, inclusion and equity.
"All those things build on a strategy of engagement and letting people know that we're building a culture of care for you," he said. "We're making it personal. We're helping push your purpose with our purpose as a company, and we're letting people know what we exist as an organization. It's fantastic to see organizations embracing this and making it a full business strategy along with the bottom line of their organization.
Kathy A. Bolten:
Most employers these days are having a difficult time attracting and retaining workers. In addition, Iowa workers often are being lured to larger markets with amenities such as mountains and oceans.
Katie Graham of Nyemaster Goode said she advises employers to focus on "talent not location."
"We all have a role to actually expand our hiring pool," she said. "More and more, employers from the bigger markets … are going to start hiring the best talent from Iowa."
Many Iowa employers don't need employees at the workplace every day which allows regional searches for talent to be conducted rather than citywide searches, Graham said. "By expanding hiring pools [employers] can focus on diversity efforts. … There's no more one size fits all approach."
Graham cautioned that if employers hire workers living in other states, the employer needs to be cognizant of the state's employment, pay and tax laws.
Sarah Bogaards:
Several panelists noted that they are seeing companies lean toward hybrid models, changing the opportunities available to employees who want more flexibility, but also employees with disabilities.
Graham said before the pandemic companies she consulted with were apprehensive when they received requests from employees asking to work from home as an accommodation for a disability.
"At that time, employers were looking at that request to work from home 100% and saying 'there's no way we can do this.' … That's gone. Most employers now have had people working from home in a hybrid situation, so it's going to be really hard now to say it's an undue burden for us to accommodate your disability," Graham said.
And as the panelists discussed, it's important for employees working from home for any reason to feel engaged in the workplace culture and valued by their leadership and colleagues.
Facebook Notice for EU! You need to login to view and post FB Comments!