NOTEBOOK: BLK & Bold's Pernell Cezar on Black entrepreneurship, mentoring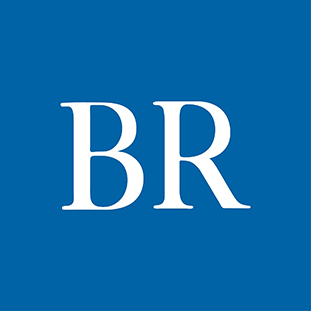 I wrote a story several weeks ago for the innovationIOWA Weekly newsletter about a new television series called "Bet on Black" and Pernell Cezar's role as a coach on the show.
The BLK & Bold co-founder and CEO told me about the show's origin, how he got involved and details of the competition show, which features Black entrepreneurs pitching businesses that foster social and community impact to a panel of judges for a chance to win $200,000 in funding.
But our conversation also went further, discussing the different lens the show puts on Black entrepreneurship, by both celebrating Black culture and going behind the scenes of the entrepreneurs' journey and the disparities they face.
"Quite honestly, what it does is help normalize and empathize the context of being a Black entrepreneur, because this is not the norm. Black people and anyone else are really seeing this for the first time," he said.
Reflecting on his own experience as an entrepreneur, Cezar shared how working with business owners who are just starting out reminds him that it hasn't gotten easier.
"It's a reminder of how challenging it can be to finally be seen or receive a level of resources that may feel more attainable and accessible to one that is not in the arena," he said.
He shares more reflections of what he's learned about mentoring and from BLK & Bold's success below:
This Q&A has been condensed and edited for clarity.
In what sense are disparities facing Black business owners "unspoken"?
You've got to talk to these demographics to better understand their firsthand POV on how the world receives them in their roles. A Black female entrepreneur that has pursued a path in entrepreneurship in particular — the obstacles that I may have to deal with, capital excluded, aren't the same just by way of being a male. That is important context for when we're trying to help support someone from where they are, not from where I think they should be. I think one of most important dynamics around mentorship or coaching is if someone's telling you what they would do, it is not good guidance or advice because they have to understand the dynamic that you're going through, as best as they can. You have to empathize and at least contextualize whatever guidance you're trying to give somebody. If you're doing it just from what you would do, it's the wrong lens to be able to try to add value to somebody.
How do you weigh the successes BLK & Bold has had with the challenges it overcame to achieve them?
BLK & Bold is continuously on a journey to be the best version of what we can because it's bigger than a name. We're trying to build an impact to society through the way business functions, which has been woefully de-prioritized by businesses, and that impact is sustainably normalizing reinvesting back into the community of your consumer. We're doing that by a product that infiltrates communities and adds purpose to an individual's life from a product standpoint, but how do you allow the business model to add purpose back to the community?
Success is all relative. I am very thankful for where we are because it continues to provide validation. We have a long way to go, given the competitive landscape that we're in. We're not in local coffee, we're in national coffee, and so I am always thankful and appreciative but taking time to pause and be content does no service to the deficit that our impact is starting from. Me and my co-founder, my best friend, we're from Gary, Ind. There is no "friends and family'' fundraising. There's no banking relationships that come without actually showing them that you don't need them.
We've had experiences that while it's annoying to have to go through, we are very privileged co-founders. We've been fortunate. But damn for the other founders and entrepreneurs that are coming from these communities that may not be as fortunate. So I'm thankful to provide a lens for those that see the strength and growth of BLK & Bold, but honestly, it feels a bit more of an anomaly because there's literally no representation that precedes us as examples of normalized success from Black entrepreneurs or domestic impact-oriented businesses. If there were more of us, we would still have a story to tell, we would still be as thankful and proud to be here, but I think the context is when you're watching it more so than living it, it is hard to empathize or appreciate the fact that there's a lot of other BLK & Bolds out there that aren't here because of things that really weren't in their control.
Facebook Notice for EU! You need to login to view and post FB Comments!