NOTEBOOK: Career journalist pivots to become co-owner of Sylvan Learning centers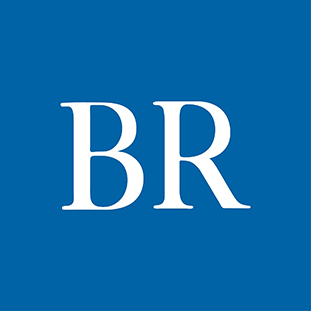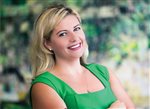 Becoming a small business owner was a long-held goal for April Samp, and in the past year that dream became a reality for her, despite the pandemic.
Samp, who had worked in broadcast journalism for nearly two decades, most recently as news director of WOI-TV 5, took on a new role last summer as co-owner of Sylvan Learning of Iowa.
Samp first saw an opportunity to join Sylvan seven years ago, but realized the time wasn't right as a single mother with her then 7-year-old son. Instead, she landed the news director role at Channel 5 and helped create the "We Are Iowa" brand and built a news team that won several awards during her time there, including a Walter Cronkite Award for political journalism.
After leaving Channel 5 in December 2019 and with her son now a teen, Samp felt she was able to take that risk. "So I started looking for businesses, and lo and behold, there was Sylvan again, and it was like, maybe this was meant to be," she said.
Having managed teams for several television news organizations and handled multimillion-dollar budgets in a stint with an ad agency, running a small business was not much different, Samp said. She relishes the opportunity to make a difference for students who are struggling in an atmosphere of remote learning and school closures during the pandemic.
Working with an existing owner and silent partner, Samp is responsible for Sylvan Learning centers in Ames, Coralville, Hiawatha and Johnston. About 50 certified teachers, mostly part-time, are on the payroll currently, though Samp expects those numbers to increase as enrollment ramps up in the summer, which is Sylvan's busiest season.
Across the four centers, about 200 students are currently enrolled, with new students entering and others leaving as they complete individualized plans. Students typically complete between 80 and 100 hours of programs.
Recommended programs are based on an initial assessment taken by the student, with progress checkups done about once a month to see how well the learning plan is working for that child.
"I would say typically, families, depending on their needs, they're staying with us between four and six months, and then might pick up another program and continue," she said. "Some students don't need to go 100 hours. So the recommendation is maybe 40 hours; that might be a 10-week program. It really is so personalized."
Operations have been split between some continued in-person learning for those families who feel comfortable doing that, and online learning for those who don't.
"Just like every small business owner, we felt the effects [of the pandemic]. Although the centers never shut down from in-person learning, many families decided they would no longer come into the centers. "So we started using Zoom to teach kids and tutor at home," she said. "And then Sylvan corporate created a new product called Sylvan Sync Connect, which initially enabled each student to access his or her personal learning plan. It evolved to allow interactive one-on-one and interactive touch-screen learning modules.
For in-person learning, the centers instituted all the protocols of face masks, disinfecting and social distancing. "I think what I've seen is that children do better in person than virtual, but we do have an option for those families that maybe in person is just not an option," Samp said. "So we've pivoted that way."
Although Samp said she has planned for possible growth at each of the four centers, the Ames center appears the most likely to expand this year into additional adjacent space. That center currently accommodates about 40 students, a number that likely will increase this summer.
Sylvan Learning of Des Moines also works with the Des Moines and West Des Moines school districts through its community contract services division to serve at-risk students with federally funded Title I reading and math programs. Some children do those programs virtually while others come into the Johnston center. With the virtual session, it's been harder to get the kids to log on for the lessons, "but when they do log in and they attend the sessions, they improve dramatically," Samp said.
From Samp's perspective, the opportunity to make a difference in children's learning has been much like the fulfillment she got from community journalism.
"It's a meaningful business — we help families," she said. "That was important to me to be a part of something that I feel really, really good about that is meaningful and helps the community. And I love hearing from the parents. We make a big difference in these children's lives."
Facebook Notice for EU! You need to login to view and post FB Comments!