NOTEBOOK: Experts say largest Iowa health systems not in compliance with price transparency rule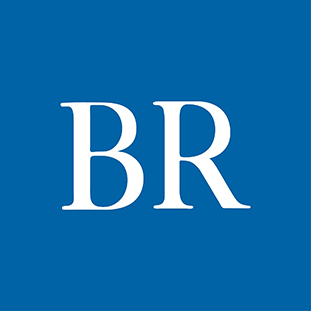 The Centers for Medicare and Medicaid Services recently began sending noncompliance letters to health systems and hospitals across the country that are not meeting the requirements of a new federal rule that went into effect on Jan. 1 mandating consumer-friendly price transparency disclosures.

It may be a large list, as some medical industry journals have reported that a majority of the largest U.S. hospital systems have been found to not be complying with the new rules.

In an article published in the Business Record in April ("Will greater price transparency help lower health care costs?"), this writer concluded that Broadlawns, MercyOne and UnityPoint Health each appeared to be in compliance with the new rule. However, some local health care experts have challenged that conclusion.

Technically, both MercyOne and UnityPoint Health are not fully in compliance. Neither health system has met a requirement calling for specific pricing information in a machine-readable format to be provided on their websites, a controversial mandate for many health organizations, said David Lind, a health insurance consultant and principal of Heartland Health Care Institute in Clive.

"For many various (and obvious) reasons, hospitals have been deliberately slow to reveal their highly-protected pricing arrangements with payers," Lind said in an email. "I am quite certain that both Des Moines hospitals [MercyOne and UnityPoint Health] have NOT fully met the requirements under this new regulation."

Lind noted that the machine-readable requirement is not intended to be used by the average consumer, but rather to be available for third-party organizations and programmers that can take this information and convert it to a more usable format for the public sometime later.

Rick Riley, a retired Wellmark health insurance executive who currently works as a consultant with Exemplar Care, a direct primary care clinic in West Des Moines, also noted the two health systems' noncompliance. "I'm very disappointed that the two largest health care systems have chosen [presumably] to pay the $300 per day penalty," he said. Some other Iowa health systems, on the other hand, among them Genesis in eastern Iowa and Broadlawns in Des Moines, are "the gold standard" for compliance, Riley said.

Clay Holderman, president and CEO of UnityPoint Health, said that some aspects of those machine-readable file requirements — which would involve putting "huge volumes of data" online — have been very controversial, so UnityPoint Health has not yet implemented that requirement. "We're waiting for some clarification" from CMS, he said.

Holderman said he's "very proud" of his health system's commitment to transparency on its website.

"We've created interactive tools for our patients behind our portal that would give them true price estimates for their procedures, and we can even give them specific price estimates with our experts helping them interpret it so they're not just wandering down a price list and trying to guess at how to charge it," he said. "I think we've gone far beyond the intent of the regulation."

Officials from MercyOne provided the following emailed statement:
"MercyOne supports policies that empower patients to make informed decisions about their health care. MercyOne fully intends – and has always intended – to comply with the hospital price transparency ruling that took effect on Jan. 1, 2021. We continue to compile data on our hundreds of health plan contracts given the variation of reimbursement rate structures and health services we provide. We also continue working to provide this information in a form that is machine readable and consumer friendly. We have already established ways for Iowans to learn the costs of services we provide, including an online list of cost estimates for common procedures. We will continue to expand the accessibility of pricing information online, as MercyOne supports transparency and openness with the patients, families and communities we serve."

Hospitals that receive noncompliance letters from CMS will have 90 days to address the findings. The agency will then re-review upon expiration of that 90-day window. If the hospital is still not in compliance, it may receive a second warning letter or it may be sent a request for a corrective action plan, CMS said.
The price transparency rule indicates that if a hospital is noncompliant, CMS may request a corrective action plan, assess a civil monetary penalty of up to $300 per day or publicize the penalty on a CMS website.
Facebook Notice for EU! You need to login to view and post FB Comments!