NOTEBOOK: Four takeaways on failure, intersectionality, social justice and awareness from ISU Women's Week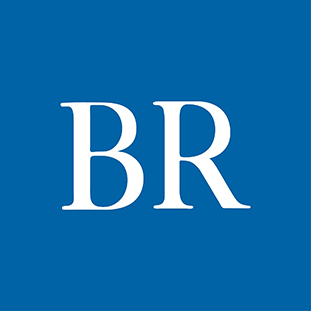 One of the benefits of the pandemic forcing many of us to isolate ourselves and work from home has been the sudden shift toward virtual programming, panel discussions, webinars and lectures. These types of events have been massively helpful for me in terms of education, connection and inspiration.

Throughout the week of March 8, the Iowa State University Student Government hosted Women's Week 2021, a conference with the intention to recognize the need to empower women to continue fighting for equity and take on leadership positions.

I wasn't able to attend all 12 events, but here are four takeaways from the panel discussions that I was able to tune in to:

"Failure is only bad if you don't reflect on it."
Participants in both the Democratic and Republican women in politics panels were asked about the idea of failing and overcoming failure. On the Democratic panel, Jackie Norris was transparent about struggling throughout her time working as chief of staff for Michelle Obama and feeling like a failure when she decided to step away. "You have to remember that failure is only bad if you don't reflect on it. … The lesson of failure is to reflect and move on."

On the Republican side, Sen. Joni Ernst reiterated that failing is OK. "If you're failing, it means you're engaging in debate and ideas. … If you're not failing, you're either succeeding in absolutely everything that you do or you're just simply not trying and not putting ideas forward." She mentioned a bill she's been reintroducing for years about over-the-counter birth control and how it's important to find ways to make it better and continue to reintroduce it. "It's not about failing and stopping. You fail and you find a way to succeed."

Iowa Sen. Carrie Koelker topped off the question by saying, "If you fail, you're not a failure."

Women still face struggles in their job roles — but with intersecting identities, it may be hard to distinguish if what they're facing is specifically because of their gender.
In a panel about violence against women and women's health, Margo Foreman, assistant vice president for diversity, inclusion and equal opportunity at Iowa State, illustrated intersectionality well when she said: "I come to work as a whole person. I don't come to work in one identity. If there's struggle, it's difficult to parse out where it belongs if it's because of my identity. Is it because I'm a plump-sized woman? Is it because I'm becoming more aged? Is it because I have a disability? Is it because I'm Black? Is it because I'm female?"

Iowa Rep. Ruth Ann Gaines said something similar in the politics panel. "There's difficulty in distinguishing why you're not included at the table. Is it because I'm Black, is it because I'm a woman, or is it because I'm both?"

It's important to learn about racial justice issues, but don't always rely on Black women to educate you.
In a panel discussion on diversity and inclusion, Rita Mookerjee, assistant teaching professor of sociology and women's and gender studies at Iowa State, mentioned that a great debt is owed to Black women for their work in movements for equality and justice. "It's important to learn history and know who exactly fought for your rights."

Later in the conversation, Toyia Younger, senior vice president for student affairs at Iowa State, said: "Because we may be in small numbers, we feel like we're placed in situations where we're the spokesperson of all things Black, or I have to explain Black culture. That's not my job. There are times when I don't mind when people ask me questions and I don't mind answering them because I love my blackness and the amazing history of where I come from. But I do think there are times where it's important for it not to come from me."

Mookerjee added on, saying: "Google is free, y'all. She is there for you day and night. … Going up to a friend or roommate and suddenly demanding that they do emotional labor by explaining something to you is not appropriate. … The burden of labor can't just fall on the people who are already marginalized."

Progress is being made on raising awareness about sexual misconduct and assault, but…
"… men's responsibility and energy toward fixing the problem is still not being called out as dramatically as it should be. We're still focusing on action from a victim's space," Foreman said. She also mentioned that she's concerned about underreporting from those with marginalized identities.

Adrienne Lyles, associate director of equal opportunity and senior deputy Title IX coordinator at Iowa State, said: "There's some progress for some voices. Think about #MeToo, which is ultimately a white cis straight woman's movement. Marginalized folks remain pushed to the margins. At the same time, it remains a woman's burden to bring it up, to put up with the trolling, the resistance and the narratives. … It's a bind. We're talking about it, but we're not hearing all of the voices."

Other recorded panel discussions, including one on international perspectives and one on female leadership, can be found on the ISU Student Government YouTube channel.
Facebook Notice for EU! You need to login to view and post FB Comments!