NOTEBOOK: Future of journalism: unknown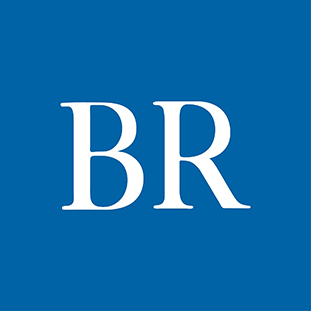 A cross section of local journalists assembled by Drake University April 15 said the future of journalism will hang in part on connecting with people's lives, being willing to innovate and retaining integrity.
The event staged by the Drake School of Journalism and Mass Communication featured retired KCCI veterans Dave Busiek and Kevin Cooney, Bleeding Heartland blogger Laura Belin, Business Record Publisher and Executive Editor Chris Conetzkey and Des Moines Register reporter Linh Ta.
They were asked a bunch of questions that are nearly impossible to answer, and Ta for one said that if she truly knew how to push journalism into a prosperous future, she'd be a billionaire.
But they took some time to reflect on their profession in an era of massive layoffs, dwindling pages, nonprofit experiments, clickbaiting and upheaval.
Busiek, the former KCCI news director, began with a less-than-uplifting summary. "I doubt there is anyone in journalism today who isn't wondering what the future will be. If they're not, they should be. Print circulation is plummeting nationwide, digital dollars come nowhere near what print ad revenue used to bring. Print newsrooms, employment numbers, [have dropped by] at least half of what they used to be. TV news audiences are dwindling and becoming increasingly older. It's harder than ever for TV news stations to stand out in this competitive landscape. Even digital news sites are stumbling with BuzzFeed, Yahoo and Huff Post announcing layoffs at the beginning of this year. We're in an era when facts and truth aren't believed as much as they once were. They were under constant attack by world leaders who should know better, most especially here in the United States."
So what does the future hold?
Busiek asked former KCCI anchor Cooney what the biggest impediment to good journalism is now. "I'm not sure," Cooney responded initially. "It may seem abstract, but I think the biggest problem for journalism right now, and maybe for journalists themselves, is doubt. …The cliches of 'fake news' and 'enemy of the people' certainly are an element of that."
Ta said that in her Google search when she considered a career in journalism (she majored in political science and government at the University of Northern Iowa), she read the field was declining. But she was driven by the same "change the world" thoughts that many of us had. "We don't have a society without journalism," Ta said. And when people talk of "fake news" and suggests actions against journalists, she points out, "I'm your neighbor that goes to Hy-Vee, the same Hy-Vee you go to, and I'm watching "Game of Thrones," just like you are."
Belin said the biggest problem is a decline in audience and staffing. Among other things, that has weakened coverage of how governments are doing business. "I wish I had the answer," she said. "I don't have the answer."
Belin's blog has been widely praised for investigative reporting on politics but she said the fact that she inherited a house 20 years ago, and doesn't have a mortgage, is the only reason she can afford the run the operation.
"In the future, I think there will have to be more websites, and they probably will have to either sell reader subscriptions or ask for donations," Belin said.
Conetzkey said the Business Record has thrived by aiming at a specific audience that is in regular contact with the reporters covering local businesses.
"Our owner is here locally in the community," Conetzkey said. "She serves on boards in the community. She gives her money back to the community. The people on the staff are part of the community and are supposed to be involved in organizations.
"We're trying to run a business, there is no question about that. But it's in a completely different way than when you have stockholders that are expecting you to make profits at a rate that you just can't make in the media business the way you could prior to 2000," Conetzkey added.
Facebook Notice for EU! You need to login to view and post FB Comments!